Hi Everyone:
It has been a little quiet on the Forum lately so I thought I would post a short video for your enjoyment. I made this short Kings River YouTube video a while ago based on flyfishing on the Kings River in California. As some of you may know I was an Art Professor at the University of California, Fresno before returning to Hong Kong to help take care of a 3rd generation family business. While teaching at Fresno I had the good fortunate of living close to a nice Central Valley stream called Kings River. The lower Kings River meanders through the Central Valley with mountains on one side and orange orchards on the other. The water level was controlled by the Pine Flat Dam so the flow was always reliable and constant. It is a great river for flow tube and wade fishing. During the Spring months there were always a nice hatch of Brown Drakes but the staple food for the trout there has always been an abundance of Caddis hatch (known as the Kings River Caddis) during the warm evenings. The hatch would last just a little over half an hour and it was frantic fishing with the surface of the river alive with enthusiastic rising trout in the waning light.
Dr. Skip Adrian is now retired and was one of my best friends for over 45 years. When I was teaching Skip was a graduate student at Fresno State. I met Skip via sports car racing and Skip did a lot of superb mechanical and maintenance work on my Lotus race car for me. Skip is no meager character himself. He was very actively involved in sports car endurance races under a sponsorship from a major car dealership in the area. Later he went on to Formula Ford and Formula Atlantic racing with some success. Later Skip went on to getting his Doctorate Degree at USC and returned to Fresno to teach. He was Department Chairman for the Industrial Arts program at the University until he retired a few years ago.
Quite by accident I introduced Skip to flyfishing on the Kings River. After he mastered the basic casting skills in a very short time (this guy is superbly coordinated as seen by his great skills at handling a formula race car) he was hooked on flyfishing. On Tuesday and Thursday afternoons when we had time off we would go up to the Kings river and pit our skills against the rising Rainbow Trout. We caught lots of fish, had lots of laughs and shared a lot of good times together and our friendship has lasted many many years. We still exchange email on a regular basis and this is fantastic. How many friends does one have for nearly half a Century and are still in regular contact with each other? The answer is not many.
I made the Fishing the Kings River video strictly for memories sake. I hope you will enjoy watching this video and share some of the good times with us. I sent this video to Skip and he still recognizes many of the places where we fished.
Please click on this link to see the Kings River video. Give me a "like" if you liked it.
http://youtu.be/hqOyHc9ykP4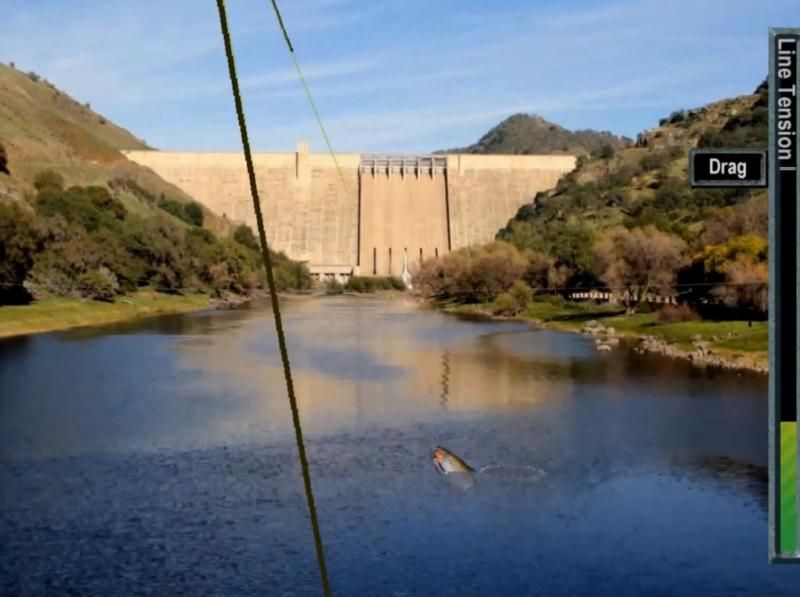 Regards,
Stanley