Hi Everyone:
Tonight I managed to finish the "Jumping Redband Trout" for Martin who is awaiting this fish for his new outings. This is a very pretty fish and doesn't grow to a very large size in small streams.
Here are sizes for the Redband Trout.
Small Streams: max 12 inches
Larger Rivers: max 20 inches
Lakes and Resovoirs: 24 inches
Record for Redband Trout: 30 inches maximum
Of course when these fish go to sea they become the great "Steelhead Trout" and can get much larger. Most of the Steelheads found on the Pacific side of the US, particularly in the State of Washington, Oregon, and Northern California are probably sea going Redbands. I am sure our outing builders will use their best judgement as to what size to use for their particular outings.
Here are some pictures of this gorgeous fish.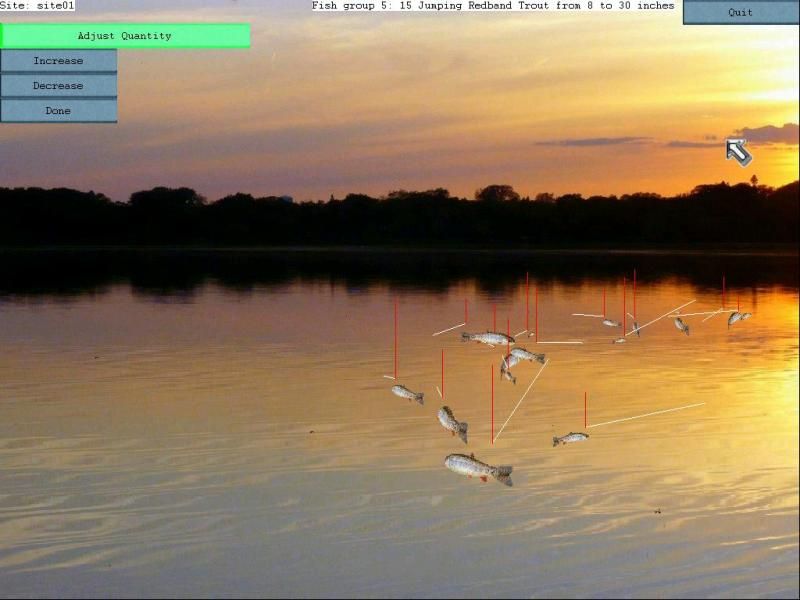 You can download this fish at the Development Forum. Have fun everyone and good luck!
Regards,
Stanley