Hi Everyone:
I finally managed to find the time to finish the Redband Trout in the quieter hours of the night after everyone has gone to bed. I started this project a while ago as I thought this fish will be of some use and interest for our outing makers. Roger can use the smaller version in his "exotic fish" outing that he has been working on for a long time. Martin can use this fish in some of his monster fish outings, and finally, Chuck who likes stream scenarios and mating and migration ideas in his outings.
The "Redband", as it is affectionately called in the West, is a true native American trout indigenous to the Western parts of the US. This fish is found in the States of Washington, Oregon, Idaho, Montana and Northern California where there are cool mountain and meadow streams. I will let Roger, my fish building partner, give you the details when he finds a little bit of time.
The inland Redbands do not grow to a very large size in smaller streams. Usually around 10 inches after reaching sexual maturity. In larger streams and lakes where food is abundant, they can grow up to 24-30 inches in length but this is a record size, not your normal size. This is the information that I have gathered from searching the web.
Redband Trout sizes:
Small streams and creeks=10 inches.
Larger Rivers=20 inches
Fertile Lakes=24 inches
Record size=30 inches
In area where the streams and rivers are not blocked by Power Dams and tall Waterfalls, some of the Redband trout will migrates to the ocean and become the "Steelhead" that we have all come to love. These fish can achieve enormous sizes after spending a few years in the ocean. When they return to their native streams to spawn, they are known as the "Steelheads". Most of the Steelheads caught in the West are actually returning Redbands, especially in States where the rivers drains into the Pacific Ocean.
Here are some images of the land locked Redbands and the ocean going one.
Stream Redband Trout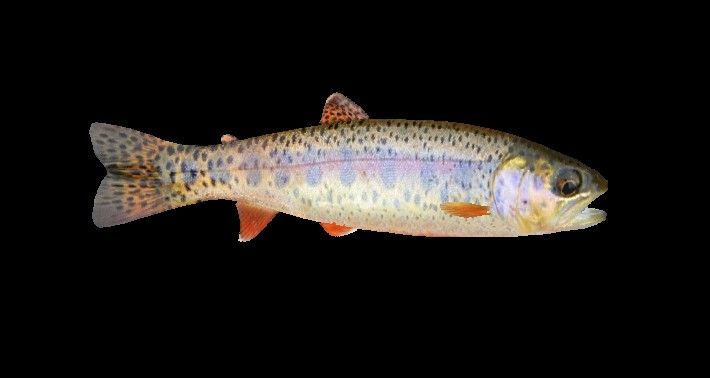 Redband Steelhead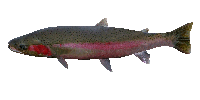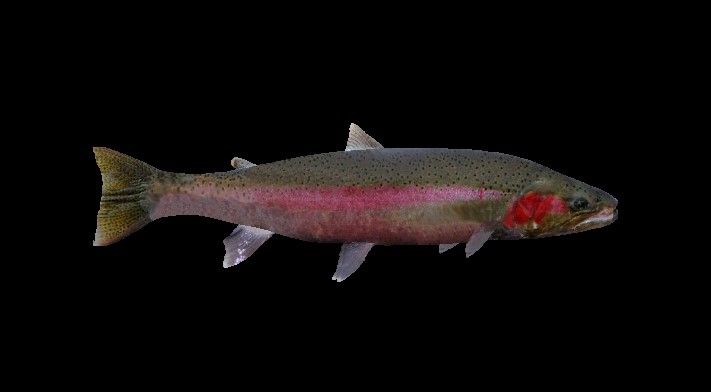 As you can see from the above pictures, there is a huge, and dramatic difference between the two fish even though they have the same strain and origin. It would be very interesting for our outings makers to produce an outing depicting their stages of life and migration...from small bushy streams to larger river, then to the ocean and back. Chuck and Martin should like this idea!
It is night night time for me now. It will be a very busy, buy happy day for me tomorrow playing with my Grandson!
Hope you have enjoyed reading about the Redband trout and seeing some of the pictures.
Regards,
Stanley