Hi Folks:
If I were to ask you which thread, or Sticky on our RWFF is the most widely read you will probably scratch your head and say something like, "Gee, I don't know, have no idea!"
I will resolve this mystery for you right now. It is the Sticky for "Home For Fish and Fish Ideas" with a whopping 3878 views over a period of two years. Now that is a lot of interest and views on a topic. A unexpected surprise? Heh?
Actually this Sticky was a brainchild of Chuck who is a very knowledgeable fisherman in real life and knows his fish really well. (I always thought he would have made a great ichthyologist, or a fish biologist). The original purpose of this Sticky was to give everyone some interesting information on the various fish found in different parts of the world, and also to suggest some new fish for our fish library. When RWFF was first released it had only a handful of fish in it. Now, at least according to my own fish folder, we have more than 450 game fish in our library. Now that is a very sizable library and some countries in our world may not even have that! Our outings now reaches almost every corner of the world, it is only appropriate that we have the right fish for these new locations. This makes the fishing experience more authentic, not to mention the thrill of catching something so exotic that it might only happen in our wildest dreams.
Why all the fuss and bother with so many different kinds of fish? To some, a fish is something that swims in the water and can be caught by a hook and line or a net, or bow and arrow, some might even taste good on the table. To others, like Chuck and myself, we like to see things done right. Why not? When one sets about to do something he has the chance, and the option to do it right. Half right and three quarter right will not be good enough for people like Chuck and myself.
Not too long ago Chuck pointed out the difference between a Black Crappie and the White Crappie, and felt that our fish files did not accurately reflect the difference. He also show a picture to demonstrate his point.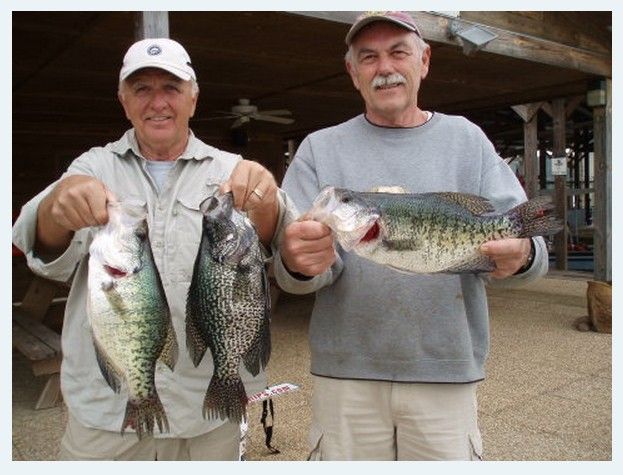 Not too long ago I built a new Black Crappie, now I also finished a new White Crappie. You see see the images and the difference here.
The new Black Crappie
The new White Crappie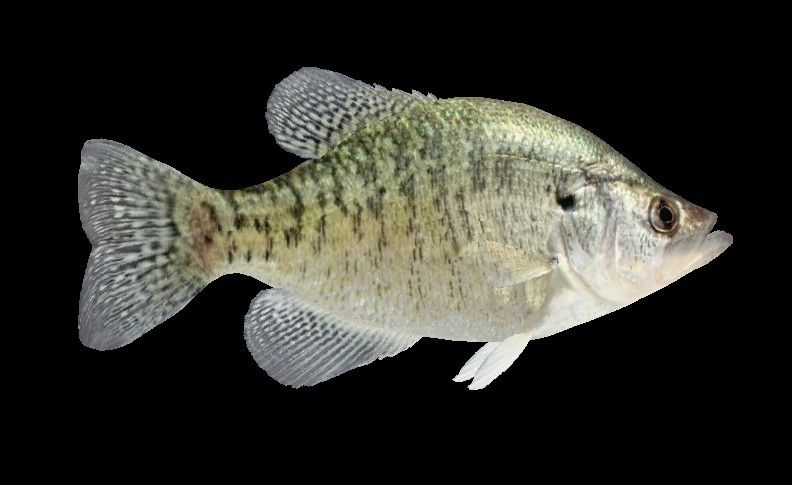 Now Chuck should be happy and we will benefit from have both of these fish in many of our future outings.
If you should think of any fish that we don't already have in our RWFF library please make a post on the "New Fish and Fish Development" thread. We would love to hear from you, and if possbile, we will try to build these fish for you in the future.
Regards,
Stanley