8/9/1014 Sw The Wondrous Euphrates River Syria
Hi Martin, Stanley and Everyone,
Well I finally got a chance to fish one of Martin's newly released outing. I caught 12 of the 15 species of fish in this outing.I have to say that Martin did an excellent job with this outing. Some of the currents that he did on a few of the sites were most excellent and the sounds were fabulous. Definitely had some humongous fish in this one. In some of the sites the take was a little slow, as Badger pointed out, but patience will pay off amazingly. There is no flaw in this so don't turn
away from this outing, just like in real fishing patience always pays of. I have to say that this is one of Martin's best work when it comes to the
monster fish. Thank you Martin for such a fabulous outing. I fished it for well over 3 hours straight last night. Was having so much enjoyment from it.
Also an excellent job on the scenery. I caught most of the fish between the surface and 5 feet deep. I also even had one snap me off with no problem
after it made it's second run.
I have to thank Stanley for the new fish species in this one. Most excellent job also and I really liked the action from the 'Wels2. It showed
itself quite often while I was fighting it. Heavier equipment is needed for these huge fish which were trained very well. If you use lighter equipment
you could expect to either be snapped off or have at least an hour battle with some of these big bruisers. So with the efforts of Martin's outing and some
new fish species from Stanley, this is definitely a MUST fish if you are after the big boys. You'll definitely enjoy. Be patient and fish every site if
you have the time, it's well worth it. Roger (Rwwalleye)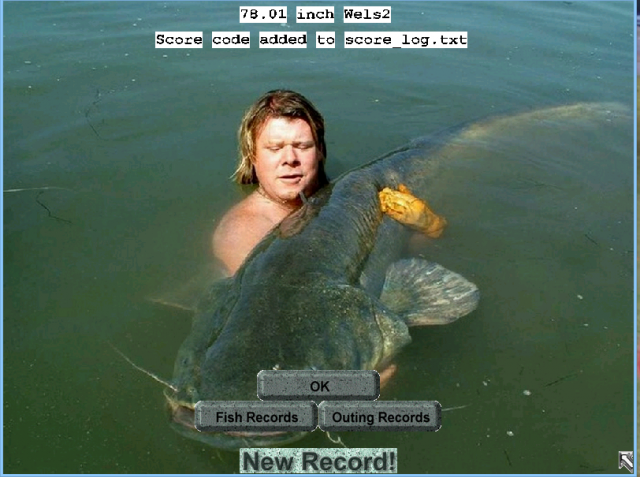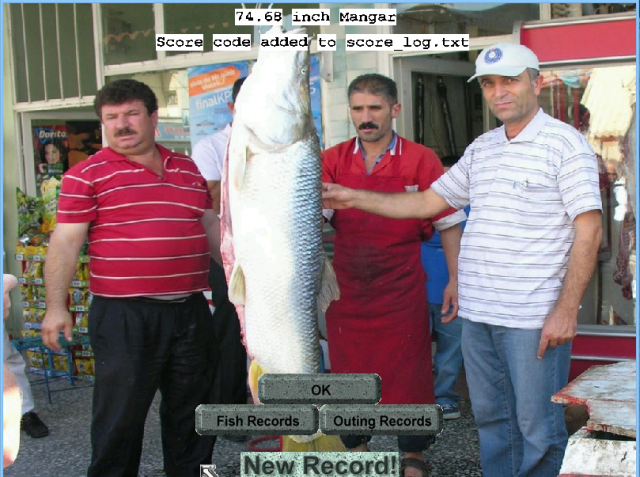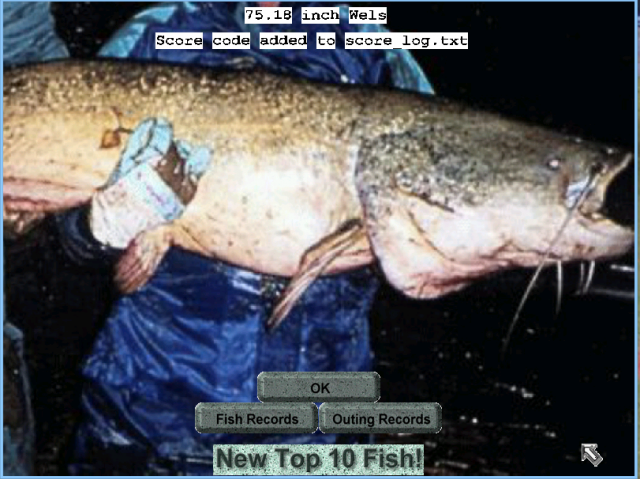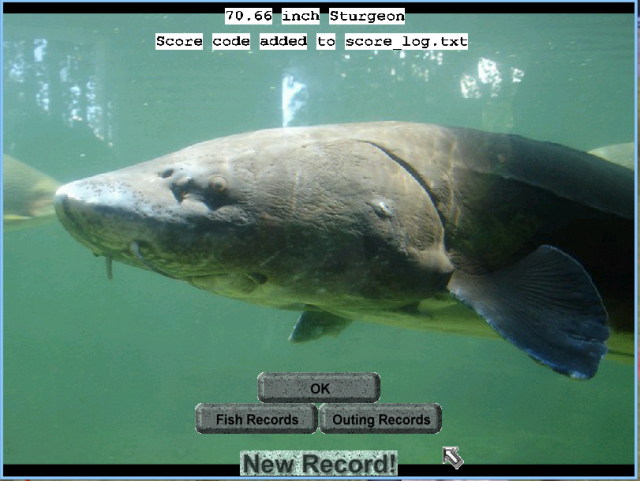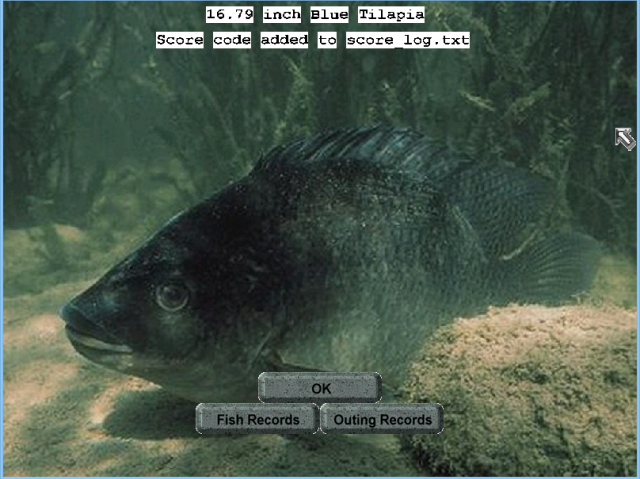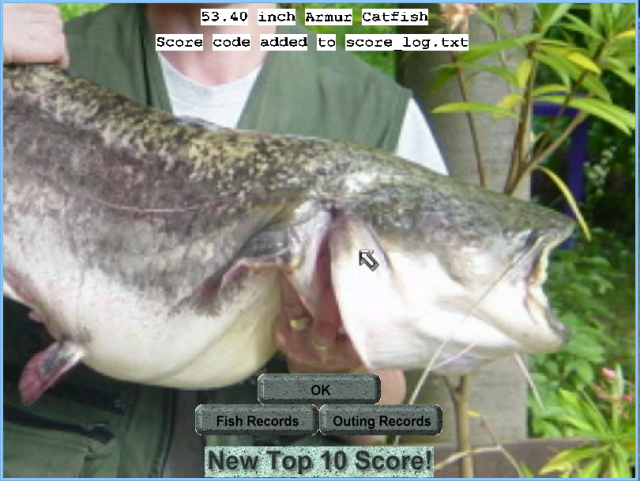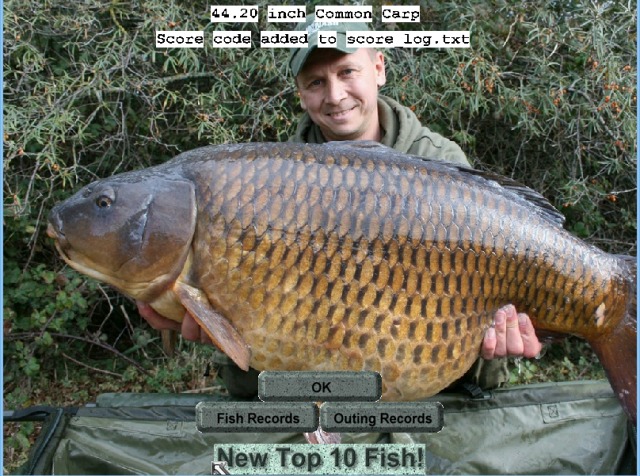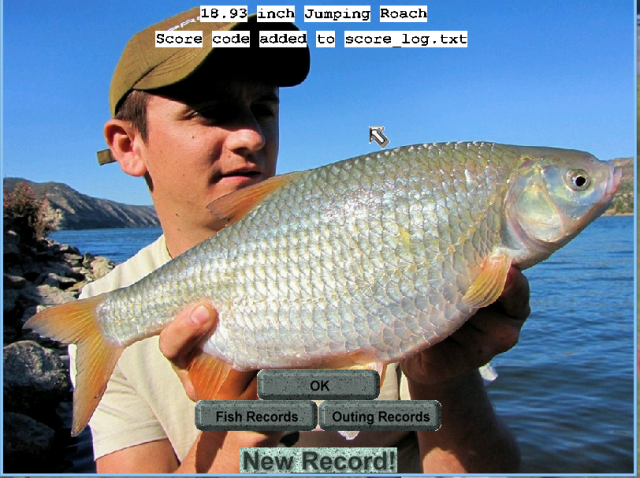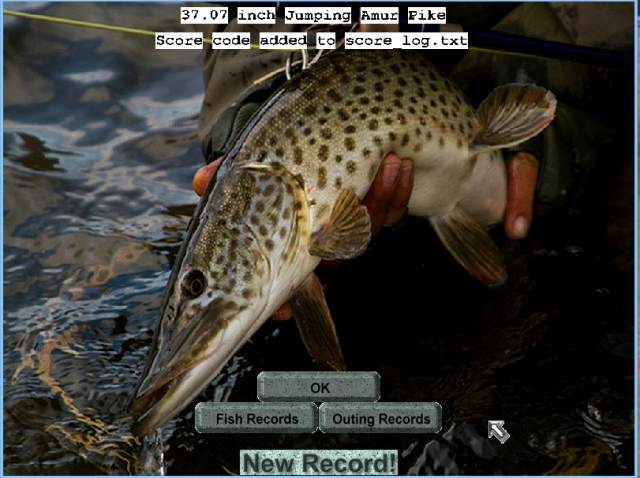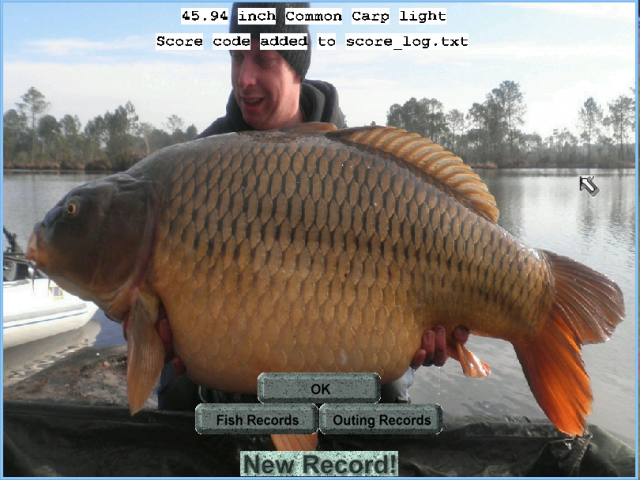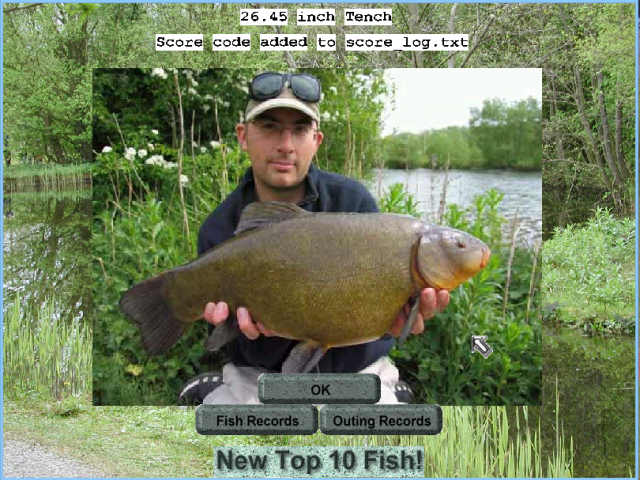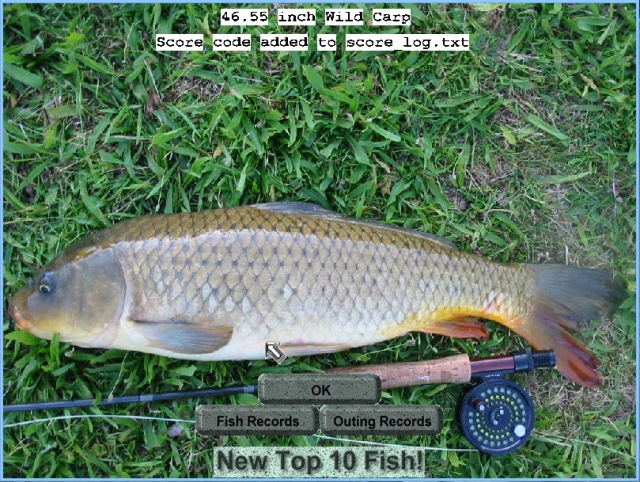 Fish: 78.34 inch Wels from Sw The Wondrous Euphrates River Syria; Code: CXXOPQKPYVDDJ0850IWZKIGUSEPAAPJSPVXBIZYWZWFFFSYGZGGDRWOPLPJGP
Fish: 24.11 inch Tench from Sw The Wondrous Euphrates River Syria; Code: QRKUXMCFYQDUA6993PFOZZCDNKJHCLVZOYFUNUPOGCVOKHHZACPIZURQWSXXO
Fish: 60.74 inch Sturgeon from Sw The Wondrous Euphrates River Syria; Code: EYJQWEKMQMELJ1452YMCUFXWRKFEMKLMQOXWINTFMBGAWPRCHLJLZJGYZTZLH
Fish: 62.18 inch Mangar from Sw The Wondrous Euphrates River Syria; Code: OAGPAJELNTOWE4301FHIMHCORKUXUJWJXAWWFHOVFUMOOBNKHCAEINMVSAMFI
Fish: 44.20 inch Common Carp from Sw The Wondrous Euphrates River Syria; Code: WFKMVBDQLMRTL6676NPUVSCBMRVTOTSNSKZXRUBHFJYMEUABTEIDYGYBNZABU
Fish: 37.07 inch Jumping Amur Pike from Sw The Wondrous Euphrates River Syria; Code: DVDBYNKRMJLGP7432QPNWCLFJZUPHBIQIBGRZXYQYWROTUSOICWBBARRFJADP
Fish: 50.19 inch Wels from Sw The Wondrous Euphrates River Syria; Code: KVSHGUTQZSDKN9735ERYSIJRIEYLAJWYXCCEIVAUWHOERTVJLYDCAYVMBDWCV
Fish: 16.98 inch Jumping Roach from Sw The Wondrous Euphrates River Syria; Code: LHLSSKYQGHHFM1480RNSCOPBVLAGTXJTQQHQNDWVWQCZCXSECWCOFEFOTXWHJ
Fish: 43.93 inch WildCarp from Sw The Wondrous Euphrates River Syria; Code: HYYTEEXLQIIWF7652REIRABBURIAVEZHKOJAUIXKYJTGLLDWMVSBBBTVKSAWP
Fish: 53.50 inch Sturgeon from Sw The Wondrous Euphrates River Syria; Code: QTXABLKABLYDP8914LNBPJRNIKVBQMJZEPUKPLYOORWKHFJQLAFVKWLDHMPIY
Fish: 15.60 inch Blue Tilapia from Sw The Wondrous Euphrates River Syria; Code: UASQQLGJOHEVP0701QUFRSABXXEFGFFTCADLNPWHEKEHBTDHQVSMLFDACSNLW
Fish: 40.06 inch Common Carp from Sw The Wondrous Euphrates River Syria; Code: TLPDSWFVWHGTJ0639XQKZWIIWYKKXTCTDGYALHZKXKFEHAUETQVBMEIIPUHCZ
Fish: 16.79 inch Blue Tilapia from Sw The Wondrous Euphrates River Syria; Code: AXXHVHCZLLYFJ2233TFCQRWJCREMU@IDNNJWXBWKTCNWBEICNRDXSCGQDMXCT
Fish: 57.23 inch Mangar from Sw The Wondrous Euphrates River Syria; Code: SAQDQUNSHPVBO0104BMWHAZUEDBJYPFVXFHGCSTUYQMYXEMCEGXHNLVBXGHPM
Fish: 59.36 inch Sturgeon from Sw The Wondrous Euphrates River Syria; Code: OAMVLYULNQPOE4301FWDUTVPYEFHAJWJUZWWFHOVFUMOOBNKHCAEINMVSOFJB
Fish: 18.93 inch Jumping Roach from Sw The Wondrous Euphrates River Syria; Code: YRJDIXDVCSCQT7827PROAIDOOEUMNGXFKIROHHZUTCFJTNNTWRCUCYRBWCDVI
Fish: 24.50 inch Tench from Sw The Wondrous Euphrates River Syria; Code: XKMNDTBBWQVAU4637ZJYJQWCOEEDNDJJNRFKCBMOJCXUENKGCMKBHBHDAGGUB
Fish: 74.68 inch Mangar from Sw The Wondrous Euphrates River Syria; Code: QENGRGGKAHDVK0040TADAUIPWEZNGSPHCSPZUVBSHJXZNUANNNILLVPDXCGUB
Fish: 22.74 inch Tench from Sw The Wondrous Euphrates River Syria; Code: TYWTSHEWNWKNZ6780MANRUETRRCWQEJSBIODLYMHWEDTDVBQGWCYADKMTGAQC
Fish: 24.49 inch Tench from Sw The Wondrous Euphrates River Syria; Code: HGASUCXBDGFXL3463EKPIOZXOWUETVGDNJTPCRHADRKVIEIMICXSOJEXDPXFD
Fish: 46.55 inch WildCarp from Sw The Wondrous Euphrates River Syria; Code: CSLAJECKBMXVO1482ZMKSVPRREOZCREVSFPLYHWJCZTBZYKAJTKQTDCDHBFML
Fish: 50.62 inch AmurCatfish from Sw The Wondrous Euphrates River Syria; Code: JLLZGBPJAJNVI1126JBIVIYOMLZCHJSXDBPBFOMAFRVATNFGLDNKBSZQKVJGP
Fish: 52.99 inch Sturgeon from Sw The Wondrous Euphrates River Syria; Code: LSWWXURWGGPOU2212KFSISPFGFLJDQBSJAADLKAAOEQBBMEZYLMPYNOEPETDC
Fish: 45.94 inch Common Carp Light from Sw The Wondrous Euphrates River Syria; Code: DCQLAORGIZMGF1198QGGTDQPAMYKGNVXDUFIBYJKVBZBMFFEQTUHMPTIPXWHJ
Fish: 48.09 inch AmurCatfish from Sw The Wondrous Euphrates River Syria; Code: INSNUMYWKMBIK5744JILIOLDVRUNU?BZBGGLPQUZNRSRXEMZCHPMQGPVXGYNB
Fish: 14.43 inch Jumping Roach from Sw The Wondrous Euphrates River Syria; Code: YNHUMXCFZMMBW8675IDWLRJVJXUTOENEGLVQLQHCWAUHYJJMUVXTNGXSXVYNB
Fish: 70.66 inch Sturgeon from Sw The Wondrous Euphrates River Syria; Code: WYGRVKVUQFVXV2980EEYXDHXNFMIRGXGXGAGPTQNJMIZTJNLLOLPKHPCFWBMU
Fish: 23.46 inch Tench from Sw The Wondrous Euphrates River Syria; Code: LULHPDLSGVHBJ6333NHQKXURSMCSLQPSZSPLNCJSDKAPZKGQIKJCJPHSBGKZX
Fish: 39.67 inch Common Carp Light from Sw The Wondrous Euphrates River Syria; Code: OZSNEDBHVIAQB2889HLWKBYTESLGLQPLZLREJOYLEXZYVSYJDGGNRWYBJWUTQ
Fish: 53.40 inch AmurCatfish from Sw The Wondrous Euphrates River Syria; Code: ASWZNYIXTTOXN3985SVVHENOBRDLMBEYZOBHFCUWXXTSUSUDXEQLURTWAYQEJ
Fish: 16.37 inch Blue Tilapia from Sw The Wondrous Euphrates River Syria; Code: AMVKSQHYNXOGB3424HPJNVGIFYSJDHYERUIBHUSFBOZUCPVGSBUOEBFZSBSHR
Fish: 61.88 inch Wels from Sw The Wondrous Euphrates River Syria; Code: BHKZCTOKUSMLS2959KRYQSXPDZPYSNZYQIYSHSRLLFSVOCCGVRNWUSXWVLDAN
Fish: 37.80 inch Common Carp from Sw The Wondrous Euphrates River Syria; Code: QLDSVSWWVRGXN3439FDLRGWALRCYORPFRJMOHMVFKCAQREICOZMLAIVLKBADP
Fish: 42.89 inch Common Carp Light from Sw The Wondrous Euphrates River Syria; Code: KKWKXTEKINZUF7904SBFPESJLDLJMQMZBJCRKVVXEBILSEINIQMSUXMWMQNAL
Fish: 52.89 inch Sturgeon from Sw The Wondrous Euphrates River Syria; Code: APDXSUYAIZDNH8740NXSUDSSCRBKWEOBPCAIXCTBIGJKLDHWRQSNZWQXJPUVK
Fish: 75.18 inch Wels from Sw The Wondrous Euphrates River Syria; Code: KYJLIDMSTJRIT4872JZZZQVJFYPMKGMVVIVDYVBQLYYUBHHRRMBSLXYLTTETN
Fish: 15.63 inch Jumping Roach from Sw The Wondrous Euphrates River Syria; Code: NUGNXXCCHNPJS4839UGMEWWTIYOGPGQQBELQZHMEJMSQVZPMUZEHIBQRZZVUG
Fish: 26.45 inch Tench from Sw The Wondrous Euphrates River Syria; Code: KIZUYOPVHFDGX3782PPBLRECLEDZAQQZOVUBIEMYWNYPVGOXYRWFBDTIZLPIY
Fish: 39.23 inch Common Carp from Sw The Wondrous Euphrates River Syria; Code: XAECFRCKRSFCL6921IPKJQVENEURDHTGKUPORKSNQASNRPHBVMJDDBQXRKCQF
Fish: 78.01 inch Wels 2 from Sw The Wondrous Euphrates River Syria; Code: AYVUPCLFYEWQZ5359ULLXBMKSEUEWWCZSAMNLKOGTFOQNMSBKZLAKHPSMFWCV
Fish: 16.06 inch Jumping Roach from Sw The Wondrous Euphrates River Syria; Code: VXOUFTFAFPWVJ0181ZUHFIZPWKNTS?PLUCYJJUXYCVUBWTANWDXTFABISDDVI