Sw The Wondrous Lake Tarawera New Zealand 1
Hi Martin and Everyone,
Just finished fishing Martin's new outing. Was really enjoyable and liked the back drop scenery that was in it. Martin did an excellent job with the currents and excellent job with the different variety of fish. I fished with heavier tackle because I knew he had some monsters in it as you can see by my caught list. Even had a few of the bigger fish throw the hook on me and even had one monster snap me off. This was a very enjoyable outing to fish and had a really fun time with it. Definitely an outing to try after fishing Stanley's Nelson Creek Tournament outing. Another excellent job on Martin's part. Keep up the good work. A good one for you after being away from posting them for a while. Thanks Martin.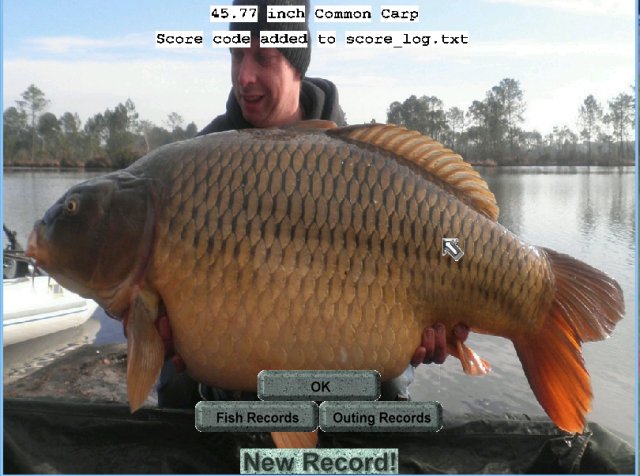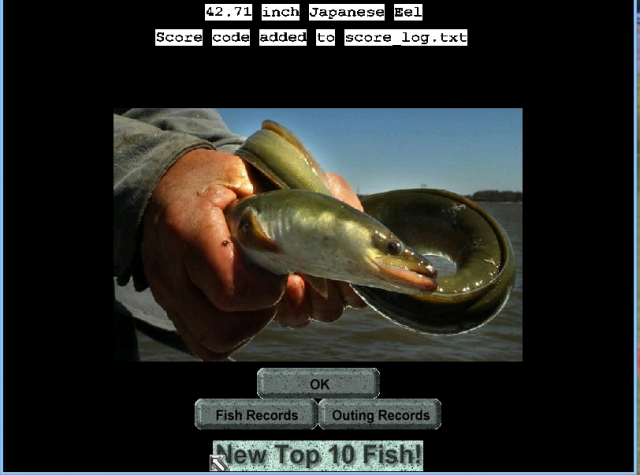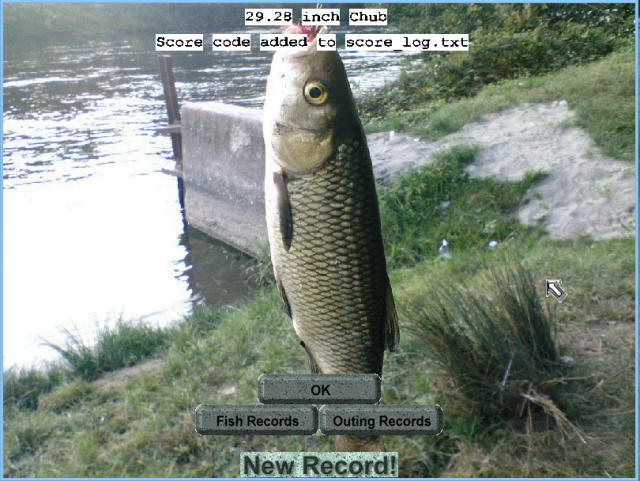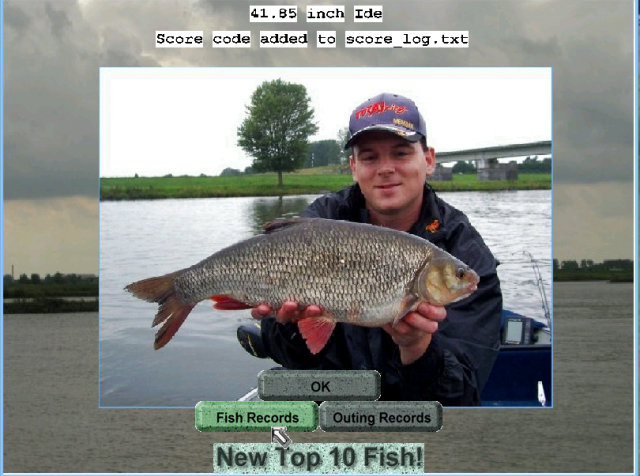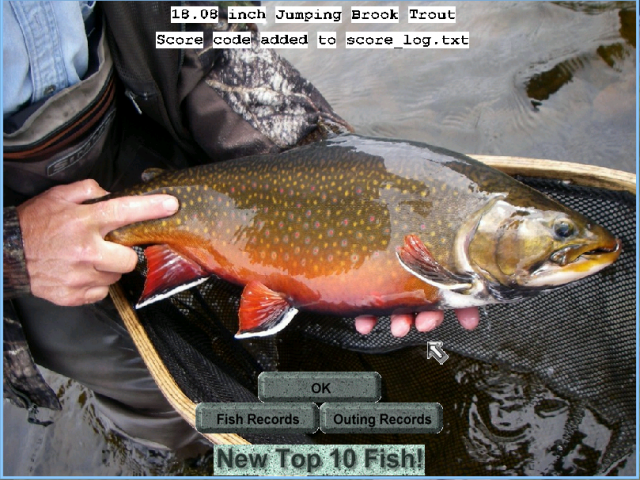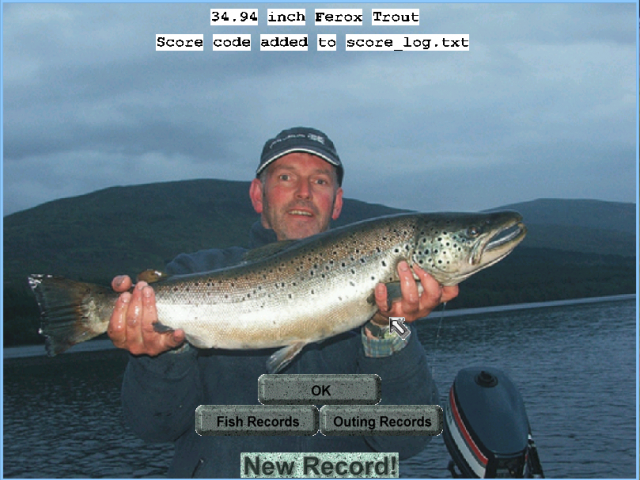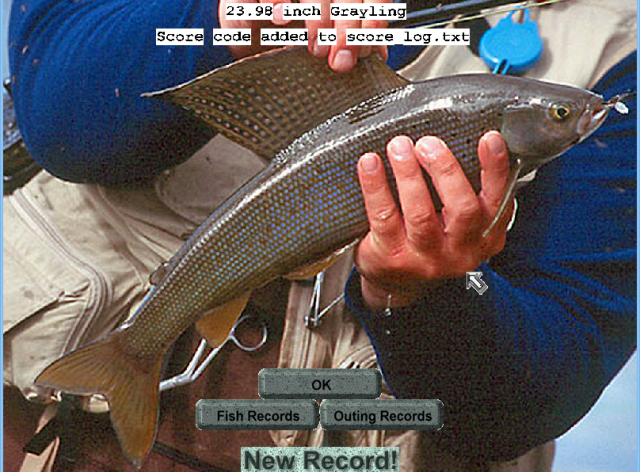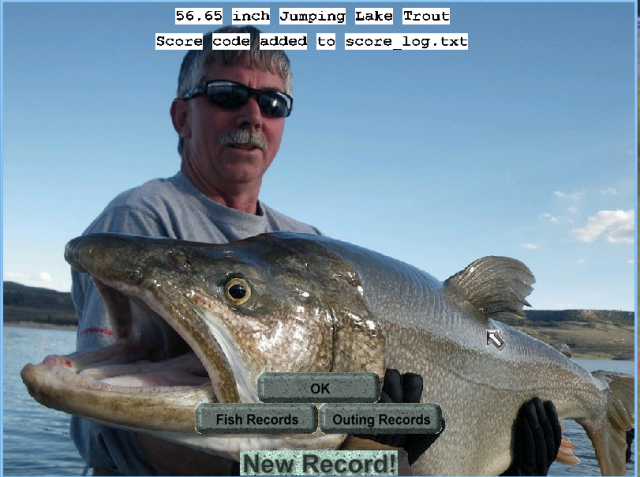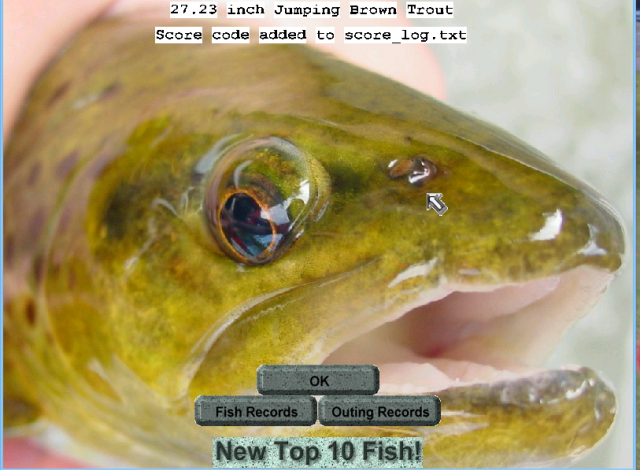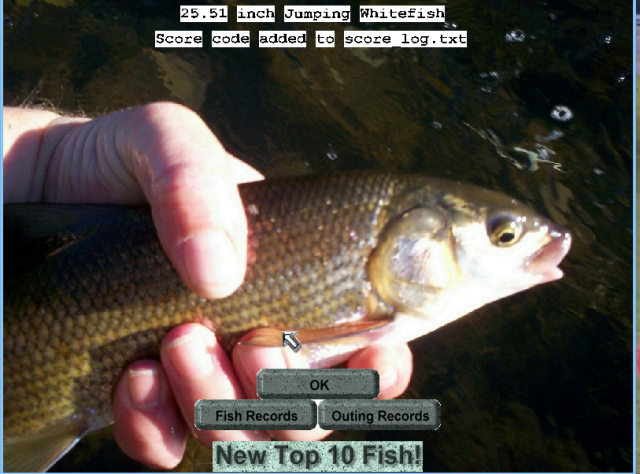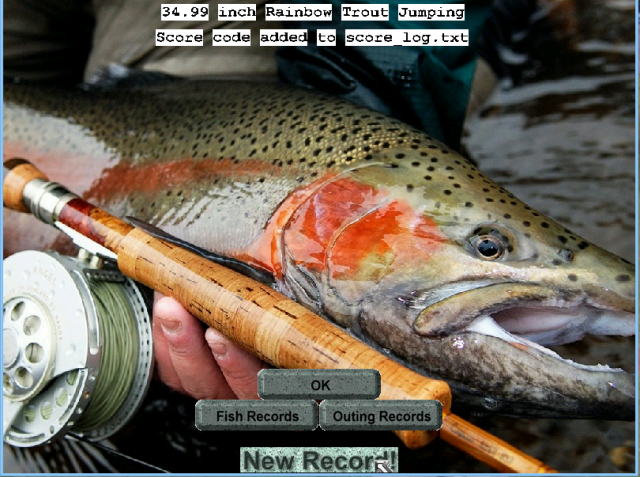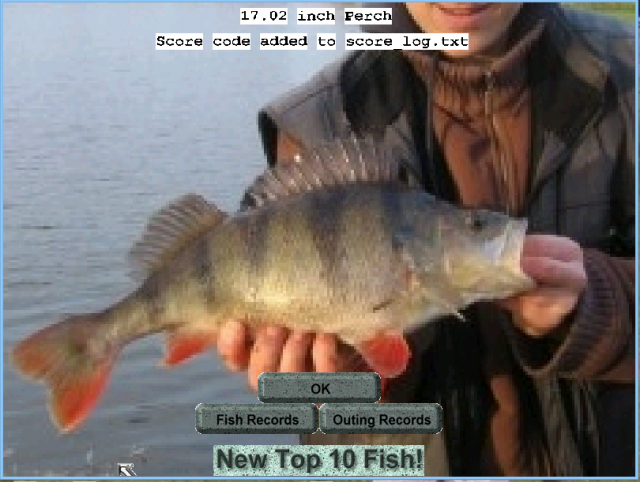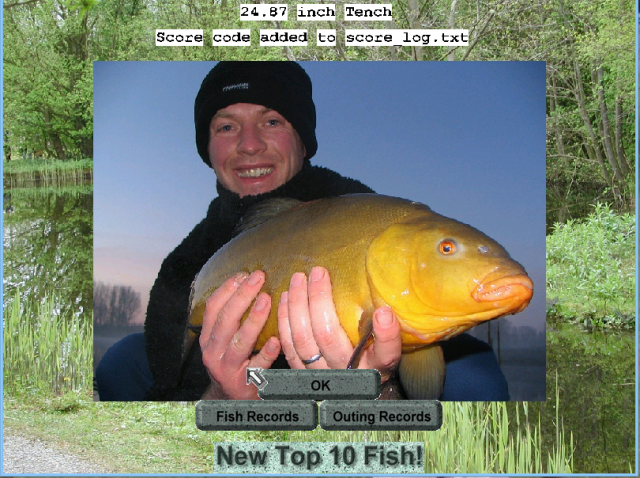 Fish: 20.46 inch Grayling from Sw The Wondrous Lake Tarawera New Zealand 1; Code: AVPWYJBDKFBKT8202AMREMBWIHWDK@UZUSUOVCVKMOEEHIEXDLNKZDEURTHHW
Fish: 39.81 inch Common Carp from Sw The Wondrous Lake Tarawera New Zealand 1; Code: ZKITAVOMHFEOD2131RQKRAZZRVRRTUKUPLTPNGPAOWXSLEQGOTNGGQQKDIVZT
Fish: 34.94 inch Ferox Trout from Sw The Wondrous Lake Tarawera New Zealand 1; Code: UVPEERGYNCBJO9266DWVMWLTCOBUTUGIUKLCONNFOAYEIQIDTCTTBJDEGDPZO
Fish: 45.77 inch Common Carp from Sw The Wondrous Lake Tarawera New Zealand 1; Code: NHQZKHUHQKOTU9087RVKEFBUVVVUZWJMPEVVYIYHJSCFKOGEODXTLLONYZADP
Fish: 25.51 inch Jumping Whitefish from Sw The Wondrous Lake Tarawera New Zealand 1; Code: DDAYQFERZODZW2213SXUSBEPBXVSGLPQLTIHPHAGCEHRBXVHEBCSGHKTWWQCO
Fish: 27.23 inch Jumping Brown Trout from Sw The Wondrous Lake Tarawera New Zealand 1; Code: FPSHICITSOKAE2545UZACDXHOREKHXCIGVJQMUZTIPOVIIARHOWJKZDUBLRKN
Fish: 41.85 inch Ide from Sw The Wondrous Lake Tarawera New Zealand 1; Code: GGEYWKWTMKEGY4660QXBVEUMTXQOZKTIVXVJJCFHWDXMAZLKPZJHDUAHANLTS
Fish: 26.29 inch Chub from Sw The Wondrous Lake Tarawera New Zealand 1; Code: IVMWUYLZPLXDM1238PABYJHPSSNXQUWXVOOZXPXIQFWZQGKRZBIWBHMFRJXFM
Fish: 42.72 inch Japanese Eel from Sw The Wondrous Lake Tarawera New Zealand 1; Code: TJIOEBFOVZWLU6618UNEXRCWSRSBNTOONNRSRHPTQWWEMEQSIKFOAXHNFIPZO
Fish: 17.02 inch Perch from Sw The Wondrous Lake Tarawera New Zealand 1; Code: CYBHMJTWEVVAA3955JTUPTFSLYPSINLSXXASWHQSGHOVUCHBWOOFAKYZQRGGG
Fish: 56.66 inch Jumping Lake Trout from Sw The Wondrous Lake Tarawera New Zealand 1; Code: RJVEKARDMNOWT8111FWHDAAUCEHNFDGZLEVNXKNGCCEDIPINWNKJULYOWVUEA
Fish: 17.70 inch Jumping Brook Trout from Sw The Wondrous Lake Tarawera New Zealand 1; Code: LKJOUBQCZBTCA6607WVCKWTTRESHHDZMWWAPDLXRLHNDPOCQJCAEAUQMJTQPC
Fish: 26.30 inch Chub from Sw The Wondrous Lake Tarawera New Zealand 1; Code: AZMVKTTMNNQEQ6574WIIAWCVGYWVATEADCQEZTFCAIWGBEIWYHTLDZHDOAOAJ
Fish: 23.98 inch Grayling from Sw The Wondrous Lake Tarawera New Zealand 1; Code: DXOGBNUXMFJPX9453LRUGHQRVXMYVCWNYHVZBOAPFKSYUCKISTMOMXSFRCKBS
Fish: 48.54 inch Jumping Lake Trout from Sw The Wondrous Lake Tarawera New Zealand 1; Code: KTSQOKLJXYLXF5514APSQDDGEYGCQJIUHPNWGDQDPTMMXXRWBRNGPZTRLZBZA
Fish: 44.66 inch Common Carp from Sw The Wondrous Lake Tarawera New Zealand 1; Code: GIRFAALIOXPBO8881LIHXKAXFEHPOLPJLNKZLTHZDSGAXFNAAXYUOOCUKGBZA
Fish: 24.87 inch Tench from Sw The Wondrous Lake Tarawera New Zealand 1; Code: WUFCKLMMLRIAY4647FZMLTWIXRCQTOMJJHWILCYVURXLBPHIJBFOYCUTGWAWP
Fish: 34.99 inch Jumping Red Rainbow from Sw The Wondrous Lake Tarawera New Zealand 1; Code: HYLUQPMNQZICF7652REIRABBURIATFZDKMJAUIXKYJTCONBAMNSBBWTVKAPTJ
Fish: 40.96 inch Japanese Eel from Sw The Wondrous Lake Tarawera New Zealand 1; Code: TNJFABYWXZDBR4850BSIJCNUAECTLNZPTWNINYIKEQPOHAMRDGTXXTBWDYZJM
Fish: 29.28 inch Chub from Sw The Wondrous Lake Tarawera New Zealand 1; Code: GDEEYTERTFOUS9413KYAOWICEEYOJNDDXQCKTCELPMMEQTZCJLLIIZPJGDOAJ
Fish: 39.45 inch Japanese Eel from Sw The Wondrous Lake Tarawera New Zealand 1; Code: YSMTBTRIVOTFJ8923RNDDEBZJXEDTDZXVKDFVQRQTFOHIXVOKAKFLUBMAEKBS
Fish: 33.06 inch Jumping Red Rainbow from Sw The Wondrous Lake Tarawera New Zealand 1; Code: UPEYLMLTIPYLU7775IYIIGLCHEQSOAAOTRAWIFLVSSDGQOKNGZPWLTHAUHUEA
Fish: 25.66 inch Chub from Sw The Wondrous Lake Tarawera New Zealand 1; Code: SNWMUZJNFXYOE5257XXNMKDOFLNVQJLRBNPJUIHRXKCJWTZTKMEEBNXFDMUTQ
Fish: 18.08 inch Jumping Brook Trout from Sw The Wondrous Lake Tarawera New Zealand 1; Code: TEVXPGQVZQNEY7340TDXGETBSRRZHVCRQRJDZQFXTYKIGSCMSXRCMICBZSIXK
Fish: 30.67 inch Jumping Rainbow from Sw The Wondrous Lake Tarawera New Zealand 1; Code: XVEJLPEVOLDAC6466LZSNNNLLFZGWWCEJHXGSARKBILKYEMFYMCKDJIUKFRUX
Fish: 29.03 inch Chub from Sw The Wondrous Lake Tarawera New Zealand 1; Code: VQGBLMLOSHVCG7592VQOKIBFNKEIJIPJTWCMODEKZJRFVDPDVKLTQAVBZQXFM
Fish: 20.46 inch Grayling from Sw The Wondrous Lake Tarawera New Zealand 1; Code: AVPWYJBDKFBKT8202AMREMBWIHWDK@UZUSUOVCVKMOEEHIEXDLNKZDEURTHHW
Fish: 39.81 inch Common Carp from Sw The Wondrous Lake Tarawera New Zealand 1; Code: ZKITAVOMHFEOD2131RQKRAZZRVRRTUKUPLTPNGPAOWXSLEQGOTNGGQQKDIVZT
Fish: 34.94 inch Ferox Trout from Sw The Wondrous Lake Tarawera New Zealand 1; Code: UVPEERGYNCBJO9266DWVMWLTCOBUTUGIUKLCONNFOAYEIQIDTCTTBJDEGDPZO
Fish: 45.77 inch Common Carp from Sw The Wondrous Lake Tarawera New Zealand 1; Code: NHQZKHUHQKOTU9087RVKEFBUVVVUZWJMPEVVYIYHJSCFKOGEODXTLLONYZADP
Fish: 25.51 inch Jumping Whitefish from Sw The Wondrous Lake Tarawera New Zealand 1; Code: DDAYQFERZODZW2213SXUSBEPBXVSGLPQLTIHPHAGCEHRBXVHEBCSGHKTWWQCO
Fish: 27.23 inch Jumping Brown Trout from Sw The Wondrous Lake Tarawera New Zealand 1; Code: FPSHICITSOKAE2545UZACDXHOREKHXCIGVJQMUZTIPOVIIARHOWJKZDUBLRKN
Fish: 41.85 inch Ide from Sw The Wondrous Lake Tarawera New Zealand 1; Code: GGEYWKWTMKEGY4660QXBVEUMTXQOZKTIVXVJJCFHWDXMAZLKPZJHDUAHANLTS
Fish: 26.29 inch Chub from Sw The Wondrous Lake Tarawera New Zealand 1; Code: IVMWUYLZPLXDM1238PABYJHPSSNXQUWXVOOZXPXIQFWZQGKRZBIWBHMFRJXFM
Fish: 42.72 inch Japanese Eel from Sw The Wondrous Lake Tarawera New Zealand 1; Code: TJIOEBFOVZWLU6618UNEXRCWSRSBNTOONNRSRHPTQWWEMEQSIKFOAXHNFIPZO
Fish: 17.02 inch Perch from Sw The Wondrous Lake Tarawera New Zealand 1; Code: CYBHMJTWEVVAA3955JTUPTFSLYPSINLSXXASWHQSGHOVUCHBWOOFAKYZQRGGG
Fish: 56.66 inch Jumping Lake Trout from Sw The Wondrous Lake Tarawera New Zealand 1; Code: RJVEKARDMNOWT8111FWHDAAUCEHNFDGZLEVNXKNGCCEDIPINWNKJULYOWVUEA
Fish: 17.70 inch Jumping Brook Trout from Sw The Wondrous Lake Tarawera New Zealand 1; Code: LKJOUBQCZBTCA6607WVCKWTTRESHHDZMWWAPDLXRLHNDPOCQJCAEAUQMJTQPC
Fish: 26.30 inch Chub from Sw The Wondrous Lake Tarawera New Zealand 1; Code: AZMVKTTMNNQEQ6574WIIAWCVGYWVATEADCQEZTFCAIWGBEIWYHTLDZHDOAOAJ
Fish: 23.98 inch Grayling from Sw The Wondrous Lake Tarawera New Zealand 1; Code: DXOGBNUXMFJPX9453LRUGHQRVXMYVCWNYHVZBOAPFKSYUCKISTMOMXSFRCKBS
Fish: 48.54 inch Jumping Lake Trout from Sw The Wondrous Lake Tarawera New Zealand 1; Code: KTSQOKLJXYLXF5514APSQDDGEYGCQJIUHPNWGDQDPTMMXXRWBRNGPZTRLZBZA
Fish: 44.66 inch Common Carp from Sw The Wondrous Lake Tarawera New Zealand 1; Code: GIRFAALIOXPBO8881LIHXKAXFEHPOLPJLNKZLTHZDSGAXFNAAXYUOOCUKGBZA
Fish: 24.87 inch Tench from Sw The Wondrous Lake Tarawera New Zealand 1; Code: WUFCKLMMLRIAY4647FZMLTWIXRCQTOMJJHWILCYVURXLBPHIJBFOYCUTGWAWP
Fish: 34.99 inch Jumping Red Rainbow from Sw The Wondrous Lake Tarawera New Zealand 1; Code: HYLUQPMNQZICF7652REIRABBURIATFZDKMJAUIXKYJTCONBAMNSBBWTVKAPTJ
Fish: 40.96 inch Japanese Eel from Sw The Wondrous Lake Tarawera New Zealand 1; Code: TNJFABYWXZDBR4850BSIJCNUAECTLNZPTWNINYIKEQPOHAMRDGTXXTBWDYZJM
Fish: 29.28 inch Chub from Sw The Wondrous Lake Tarawera New Zealand 1; Code: GDEEYTERTFOUS9413KYAOWICEEYOJNDDXQCKTCELPMMEQTZCJLLIIZPJGDOAJ
Fish: 39.45 inch Japanese Eel from Sw The Wondrous Lake Tarawera New Zealand 1; Code: YSMTBTRIVOTFJ8923RNDDEBZJXEDTDZXVKDFVQRQTFOHIXVOKAKFLUBMAEKBS
Fish: 33.06 inch Jumping Red Rainbow from Sw The Wondrous Lake Tarawera New Zealand 1; Code: UPEYLMLTIPYLU7775IYIIGLCHEQSOAAOTRAWIFLVSSDGQOKNGZPWLTHAUHUEA
Fish: 25.66 inch Chub from Sw The Wondrous Lake Tarawera New Zealand 1; Code: SNWMUZJNFXYOE5257XXNMKDOFLNVQJLRBNPJUIHRXKCJWTZTKMEEBNXFDMUTQ
Fish: 18.08 inch Jumping Brook Trout from Sw The Wondrous Lake Tarawera New Zealand 1; Code: TEVXPGQVZQNEY7340TDXGETBSRRZHVCRQRJDZQFXTYKIGSCMSXRCMICBZSIXK
Fish: 30.67 inch Jumping Rainbow from Sw The Wondrous Lake Tarawera New Zealand 1; Code: XVEJLPEVOLDAC6466LZSNNNLLFZGWWCEJHXGSARKBILKYEMFYMCKDJIUKFRUX
Fish: 29.03 inch Chub from Sw The Wondrous Lake Tarawera New Zealand 1; Code: VQGBLMLOSHVCG7592VQOKIBFNKEIJIPJTWCMODEKZJRFVDPDVKLTQAVBZQXFM