Hi Everyone:
A while ago Chuck mentioned something about a Hybrid Bluegill in our New Fish Development thread. He said the Hybrid Bluegill grow bigger and faster than the pure strained ones and they are fast becoming popular with anglers in the US. I had some free time this weekend so I decided to create this fish for our fish collection. the first time I did it everything turned out great except the fish did not quite fit into the wide and narrow frame and a part of the dorsal fin was missing in the picture. As the RWFF software rely on these bitmaps for fish animation in the scenes I thought this was not too good. So I decided to build a second version of it and it turned out OK.
Here are some pictures of this very pretty fish...The Hybrid Bluegill.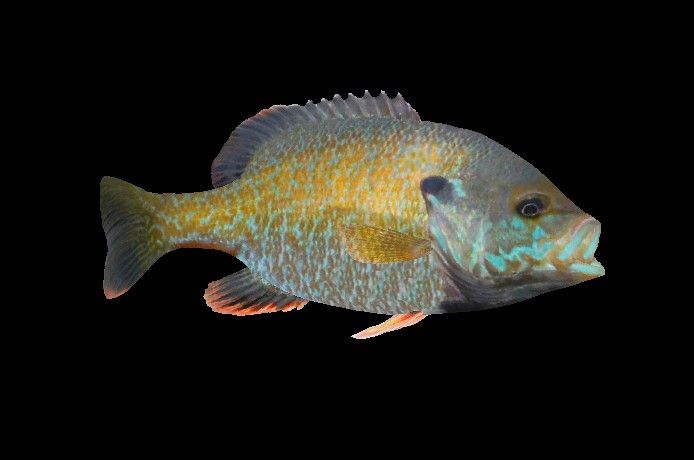 I hope you will soon be able to catch this fish in a new outing!
Regards,
Stanley