Hi Everyone,
Fished another outing of Martin's from down the Mexico way. Alot of fun with this one especially if you like fighting big fish.
The jumping Barracuda was really hungry in this outing. I lost a few of them when they threw the hook. Alot of action and big fish
and alot of very hard fighters. Need to try this one and you don't want to use light tackle. Also I caught most of my fish in the
3 to 6 foot depth. Give it a try and hold on. Thanks Martin for another excellent outing. I caught 15 of the 16 species that Martin
placed in this outing. If you read this Martin, excellent job well done and hope you enjoy your holiday.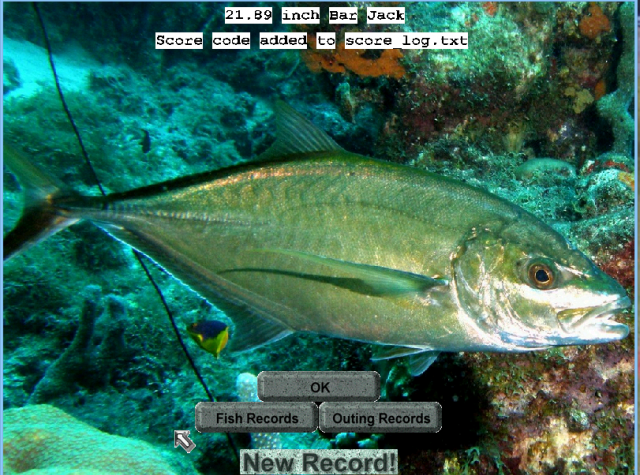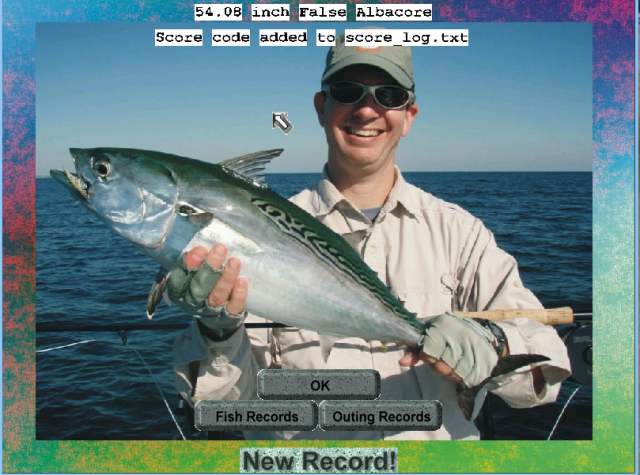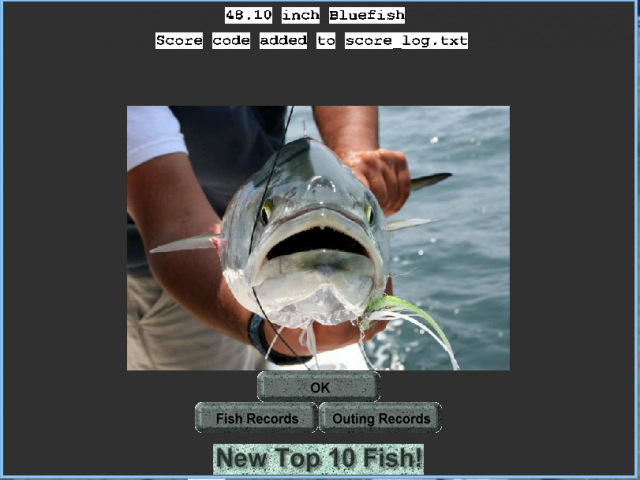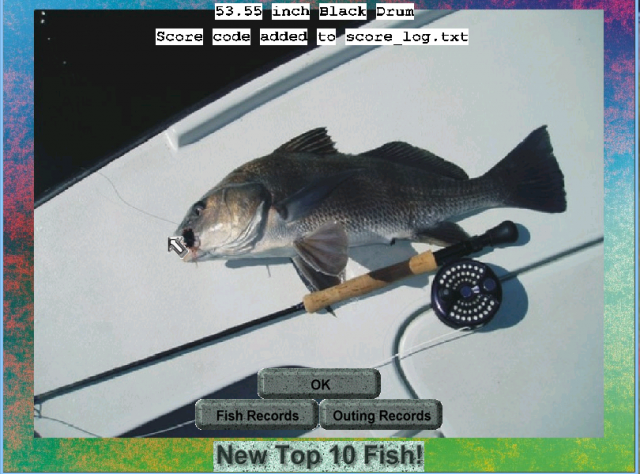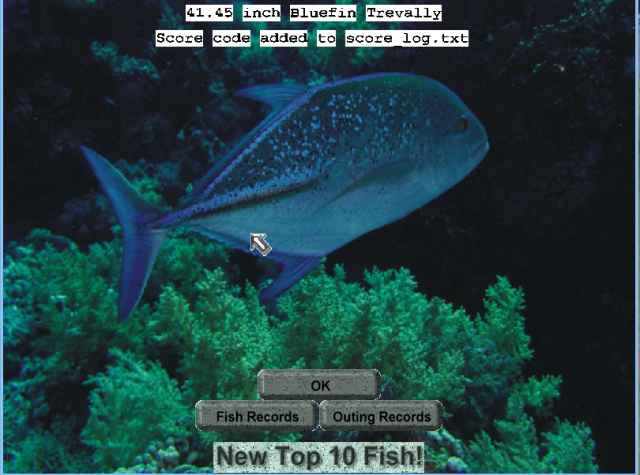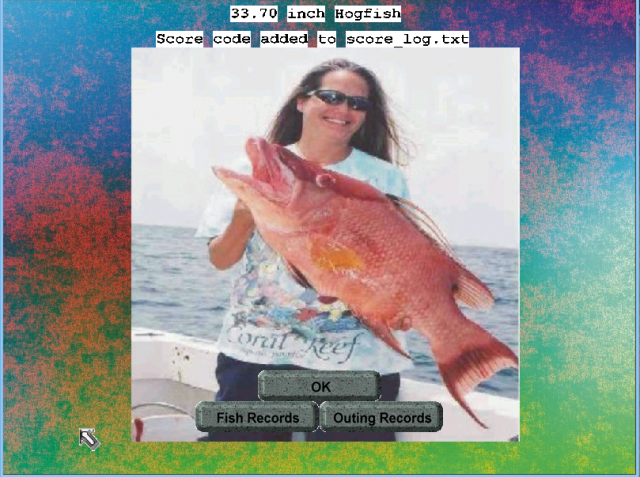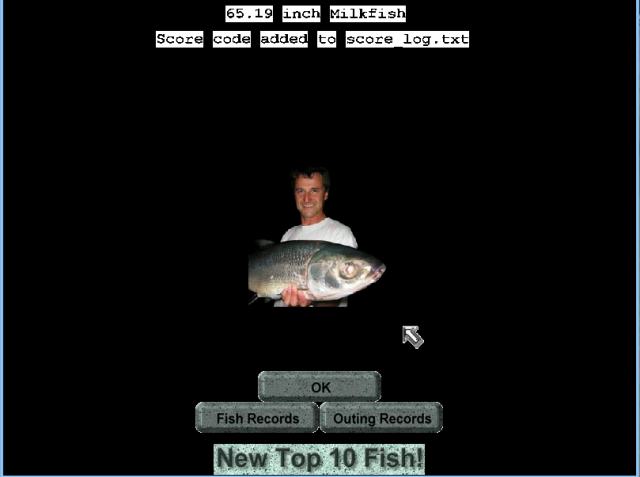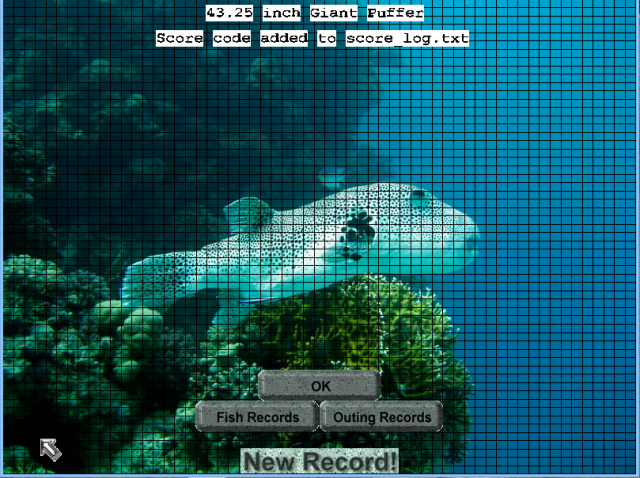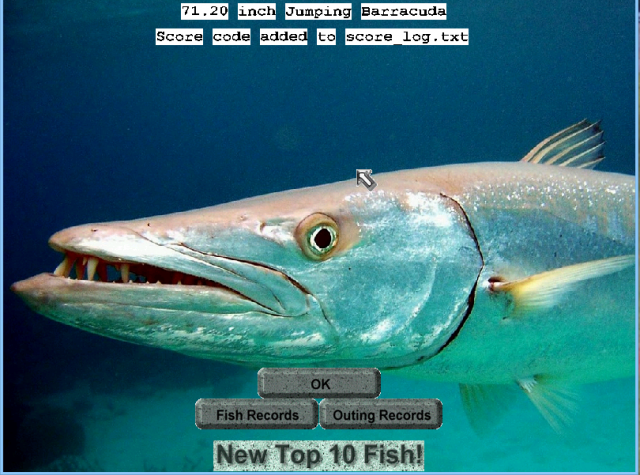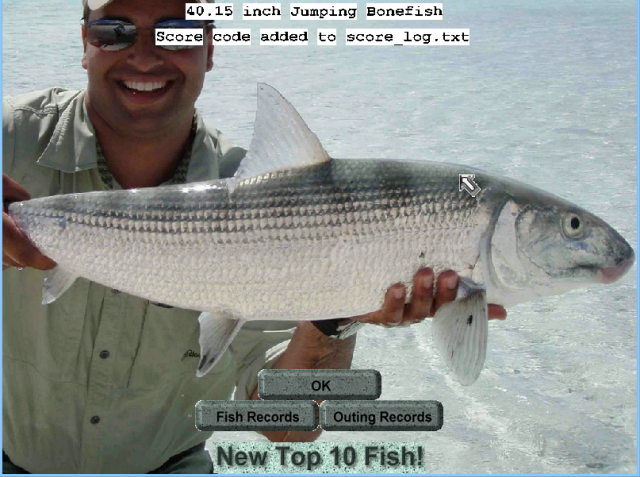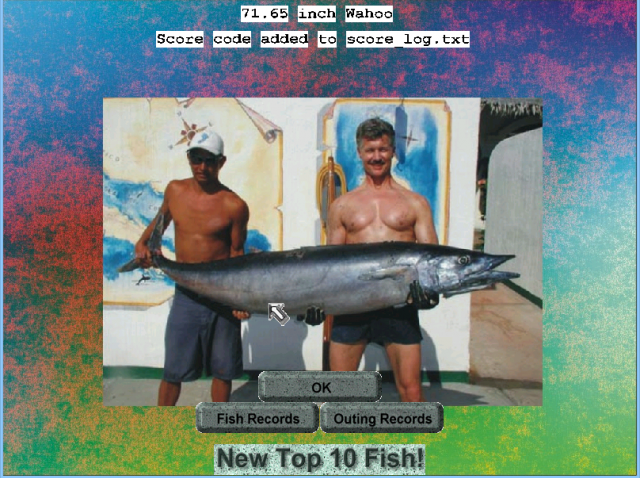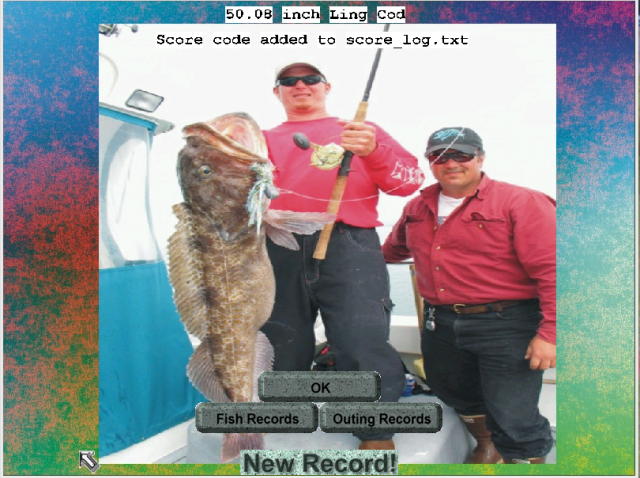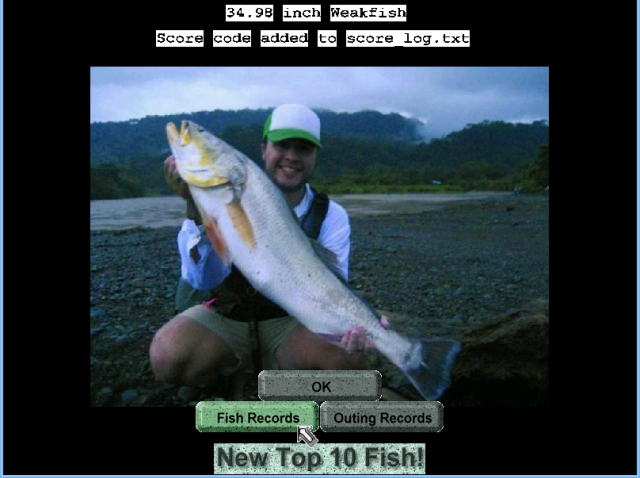 3/30/2014 Sw The Caribbean Sea Cancun Mexico
Fish: 55.36 inch Milkfish from Sw The Caribbean Sea Cancun Mexico; Code: NZVIJGQPELWDG3285EVQOJHOGREMUECJPDTFRYCWDTHXXPMFFOSUGDYLHMPGP
Fish: 48.85 inch False Albacore from Sw The Caribbean Sea Cancun Mexico; Code: GNGSXPMQAMXXB7127VXTQXCACXYVIIBGHOSGDTXQXZNLWLEXLUUHUHKOMZEOR
Fish: 48.44 inch False Albacore from Sw The Caribbean Sea Cancun Mexico; Code: SDIGDFKZZGRVU7541HINNJVQBESGIMVWZOZFSSSMLRSRBOINGWVFIXKZSQHHF
Fish: 36.92 inch Jumping Bonefish from Sw The Caribbean Sea Cancun Mexico; Code: EAHXHEMDZLWQD6870REZOPVIHRKVH?MJXPOGRWHHSLXUVKHHURKNHOHDGAKJI
Fish: 21.89 inch Bar Jack from Sw The Caribbean Sea Cancun Mexico; Code: RPKKQPGSOQQHG0575QJNBQKVLRXCHXMTITOLDKNUEMTISMRCWAGGJXYLFLIIU
Fish: 71.65 inch Wahoo from Sw The Caribbean Sea Cancun Mexico; Code: YRWYQHUBETBOT7827QNEZBNTOETIHGXBNMROHHFYRMAMOJWORTCUCPVBUOCRA
Fish: 65.19 inch Milkfish from Sw The Caribbean Sea Cancun Mexico; Code: JEKFQWJONLKOF8849GURDPUHFYUNPKSVQNSELXGRZPVLKRGNFUCKLOQJRKZVS
Fish: 40.15 inch Jumping Bonefish from Sw The Caribbean Sea Cancun Mexico; Code: PTHHXLUWIDULC9211IXCTKSQKKWGXAWEUIWEWWDZNNMIJTWMNIRCPZLNWKRMH
Fish: 34.98 inch Weakfish from Sw The Caribbean Sea Cancun Mexico; Code: KLTVLHRWSOSOD0029VCYTZBTEYKWQNGSMMNIYETXJPDHZQJAZAUDOLAGOCAOA
Fish: 60.09 inch Jumping Barracuda from Sw The Caribbean Sea Cancun Mexico; Code: LMXGJBAXCCLOH0828ACWNBSWSEZELVVMMKPXFCMMQGRGEGPXOKQATKWATXCZY
Fish: 71.08 inch Jumping Barracuda from Sw The Caribbean Sea Cancun Mexico; Code: FLQYLCHLQEEBH4303ORKRSFJVXJWFVSHZMFSIMMFJFYSFGPJIBQHNZMKBJKJI
Fish: 46.61 inch Permit Fish from Sw The Caribbean Sea Cancun Mexico; Code: EYGORRCHPYEYJ1452ZXNBKACYEPKMKLIQOXWINZJKLBDRLAXCNJLZAKYUPKGX
Fish: 30.75 inch Weakfish from Sw The Caribbean Sea Cancun Mexico; Code: MVXNGMEGIYFXV6032UNRNZEUVKGVC@FJRXRJUAILILJQRDVASOYZYBZLDGAOA
Fish: 60.64 inch Jumping Barracuda from Sw The Caribbean Sea Cancun Mexico; Code: IJNRLGYXIWXBN9281DJDXDUFKEZZAWRCVBKVLHHTOHCKFWZNDNJKWXYMVQEOR
Fish: 45.25 inch Permit Fish from Sw The Caribbean Sea Cancun Mexico; Code: VBPFFRFBRZZYB9520WZGUMKMIEHJVNMJUDEAUNNAQLNJTERRSHOIQVVBOYXFM
Fish: 48.10 inch Bluefish from Sw The Caribbean Sea Cancun Mexico; Code: JAXWPJXOJSDNI0596ZHFRFJSQKLVSRIUKNWOPPNZKVCJPMCGLXWJHSVZTZZVS
Fish: 53.55 inch Black Drum from Sw The Caribbean Sea Cancun Mexico; Code: RLJVNXGENUJHB2332JEJPFZGDEOSNVCABMKVZBCCHSIYXINVCVAENBDBFMIKP
Fish: 45.91 inch Permit Fish from Sw The Caribbean Sea Cancun Mexico; Code: WSNGFXDMLUOIJ0426DBKKNKWQDIDLMYITRHAJKUHLNJEWLQITNQAFEFFTMCCS
Fish: 33.70 inch Hogfish from Sw The Caribbean Sea Cancun Mexico; Code: DQOHXBJFSDGXU5164IKCOPUKGKIKHDWPUAYCPYUGAISNHDMKNRJOVCQXZLZVS
Fish: 40.65 inch Bluefin Trevally from Sw The Caribbean Sea Cancun Mexico; Code: HWPBRPPSPVVYP3431OHGIUPQFEFNDLDDUXUSSQTWPNEVJJKBPYCOHYWAWJFYR
Fish: 54.08 inch False Albacore from Sw The Caribbean Sea Cancun Mexico; Code: MCAYYGJNNVBZL1926UECJAJDMXCQGLSRLAXZVBBFERRDCPIRAFVNCMJKRUATF
Fish: 65.06 inch Milkfish from Sw The Caribbean Sea Cancun Mexico; Code: THXTLOUCUEAJE4497RQUOMQLMDQOZSSOXBCCPQMXGAQXHSZSTNPAHZJZPMMXB
Fish: 50.08 inch Ling Cod from Sw The Caribbean Sea Cancun Mexico; Code: IDARYVLIDANJT6020ATTBNDERKYYTCLAYNRPEZNCTYHNNTSPQJFNHHCHMXQQX
Fish: 41.45 inch Bluefin Trevally from Sw The Caribbean Sea Cancun Mexico; Code: NJDPKGVCSQHJK3008KMRZKPPLXSZJOFNIRKDAZOLPQHZZGLMUTNGXJTIIKHNK
Fish: 71.20 inch Jumping Barracuda from Sw The Caribbean Sea Cancun Mexico; Code: KAMASMEICCHGV9290CLHNWBPKEATLVVTCQMNIEPTRJPGIUXEESKUKYZQBGLBQ
Fish: 57.60 inch Amberjack from Sw The Caribbean Sea Cancun Mexico; Code: LZRJVNATUFPSF6671PWBCKFMQETQTOCMNSXAFTAJPZHVTAVJTZXOHRYMAZSIA
Fish: 41.21 inch Giant Puffer from Sw The Caribbean Sea Cancun Mexico; Code: GLUCJTGXZNIPU5906RMNFSXPYQGMGHFFRYDYBTOYQTLXYNKHBWETJFRBBHSFI
Fish: 52.94 inch Milkfish from Sw The Caribbean Sea Cancun Mexico; Code: XDNXFAKBDYDUR1258OTBPRRAKXKGZEJHMGIVIKZEDBXGVZCEXDHBIJFWELOCE
Fish: 43.25 inch Giant Puffer from Sw The Caribbean Sea Cancun Mexico; Code: PZURNNEDMAUBO1702TMMHAJRWEPAIUCYRYHKCEFIJVHGBWVCRDVZFPHSOVEDG
Fish: 48.18 inch Black Drum from Sw The Caribbean Sea Cancun Mexico; Code: UPWXYJITIEYXU7775JDEJGECEXFOQ@AOTPAWIFRZQCYNIIVEBJPWLPLASPOCE