Hi Everyone,
Well I ended up catching 13 out of 15 of the fish species. Another excellent job from Martin.
Caught the fish anywhere from surface to 4 feet deep. Another excellent job, good currents
and some nice scenery. Alot of the fish were hard fighters and even had a few jumpers throw the hook on me.
Martin did an excellent job all the way around. Thanks for the excellent job and the hard work, put into
this outing.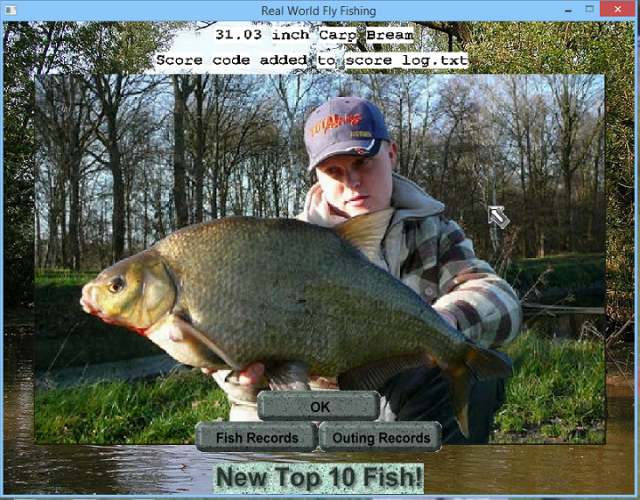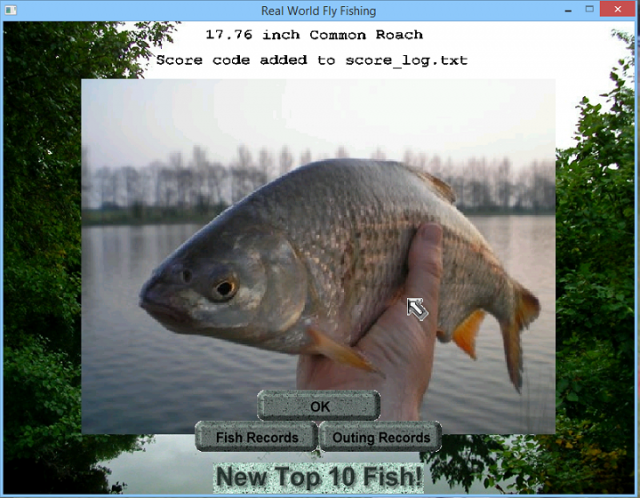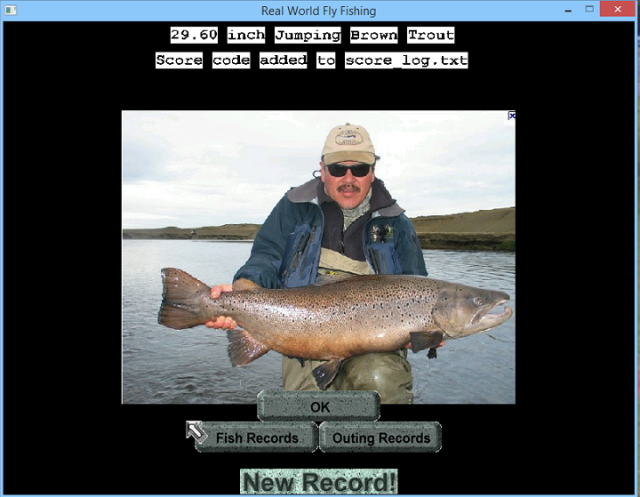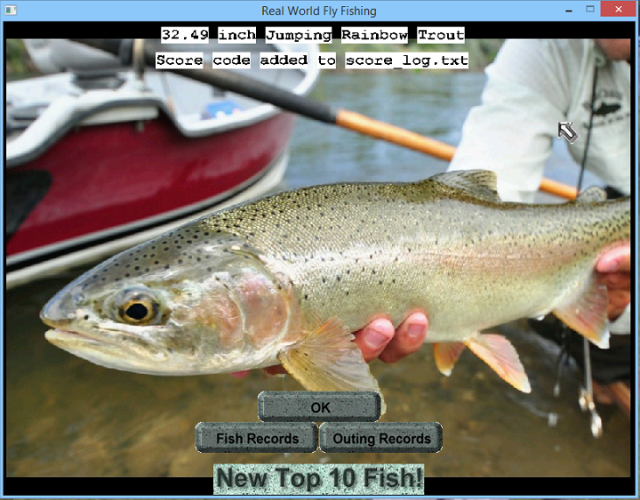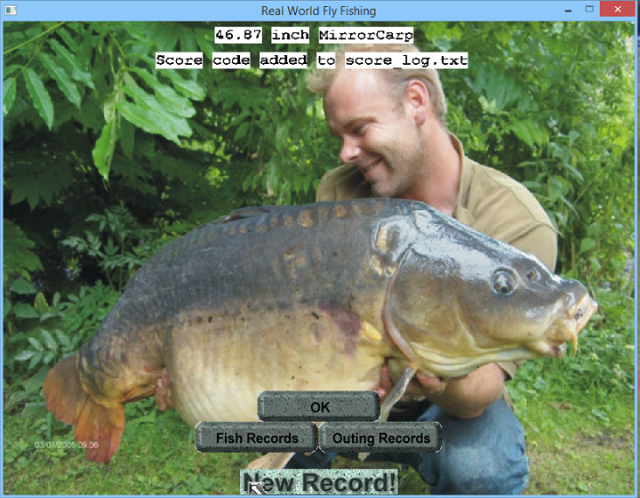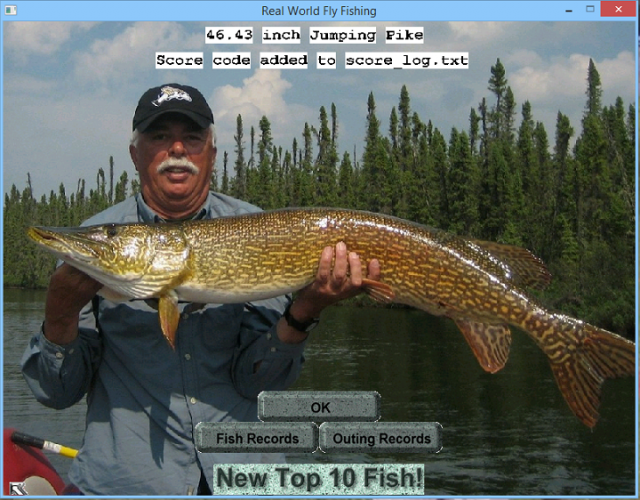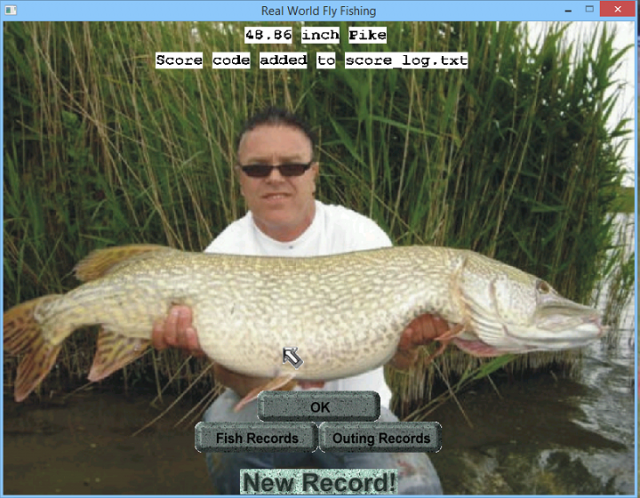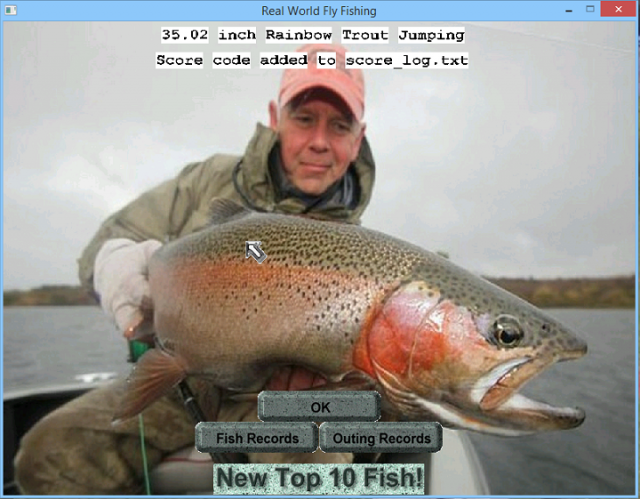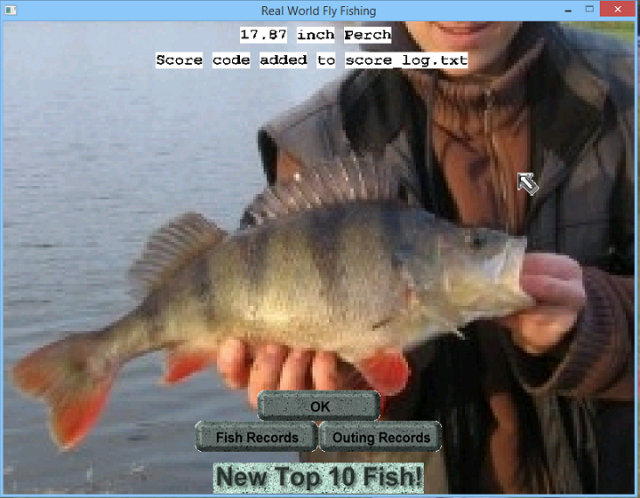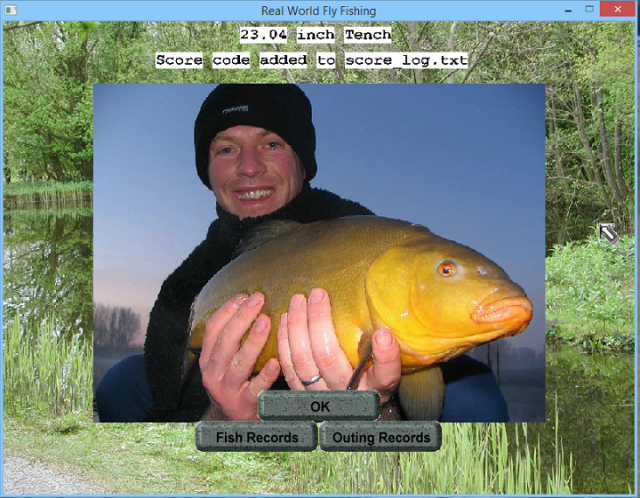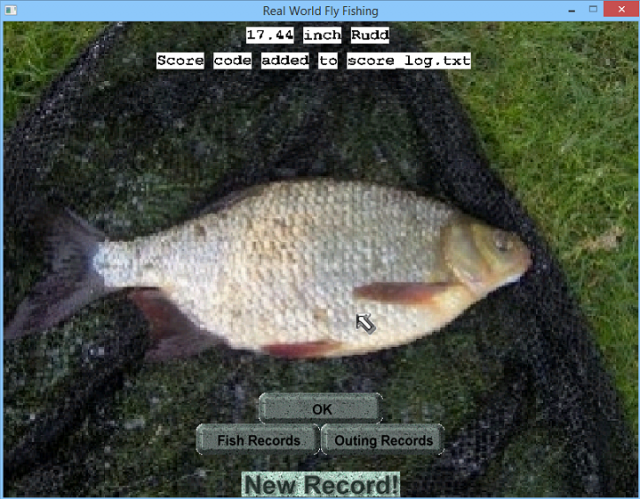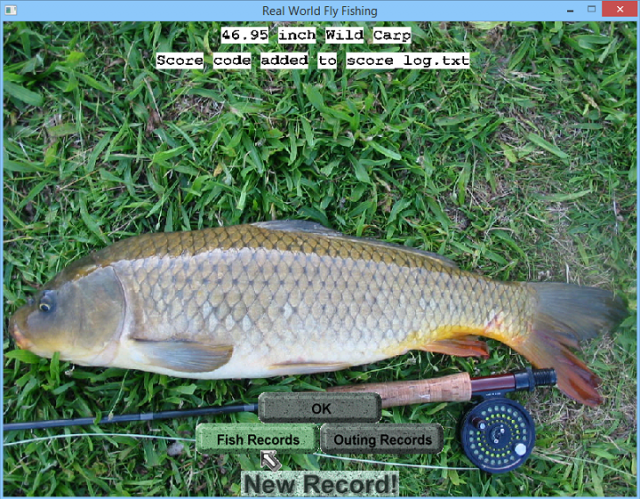 3/22/2014 Sw The Chew Valley Lake Somerset England
Fish: 28.09 inch Carp Bream from Sw The Chew Valley Lake Somerset England; Code: OHPHHKKKIGPDI8680SFGMECJDKXOO@WDJJTTRYGVBKIBWMDSHKLEJCUDFYQPC
Fish: 17.87 inch Perch from Sw The Chew Valley Lake Somerset England; Code: ASZZNMACRJQSN3985TARIEGOYKSHOBEUZNBHFCAQQBMOYLTXXBQLGTVWAGSSC
Fish: 17.76 inch Common Roach from Sw The Chew Valley Lake Somerset England; Code: LHESPKJBGIGJM1480SSODOIBSEPCTXJPQOHQNDCPPUVVGQRYCTCOHKHOSNNLW
Fish: 46.44 inch Jumping Pike from Sw The Chew Valley Lake Somerset England; Code: OADOJFNDMDPWE4301GSTTMFUYEEDAJWFXCWWFHUPYYFKSUMEHZAEAXOVRCGEM
Fish: 30.64 inch Jumping Rainbow Trout from Sw The Chew Valley Lake Somerset England; Code: QJWBRSRBTALTY9418CGJIBJPEEALMQTBTVWGFURHWSKYYZNFEXWXQUWXZBVUG
Fish: 14.90 inch Rudd from Sw The Chew Valley Lake Somerset England; Code: OKDPFPIXSLFNO5017PMPTMGSZDOPMXMIISMSHYHQQBTRFBPAORJDTBFBAJFJB
Fish: 35.02 inch Jumping Rainbow from Sw The Chew Valley Lake Somerset England; Code: GAUECSVJISSNM3376GVNAOXLFEDJVOUHYKCDDUJKTZVPIWOKLBNSFTGKQJKBS
Fish: 48.86 inch Pike from Sw The Chew Valley Lake Somerset England; Code: SDSFIRGUZGTLU7541HINNJVQBESGOMVWZOZFSSSCGLQKKLYMLRVFAQIZYFRNX
Fish: 15.78 inch Common Roach from Sw The Chew Valley Lake Somerset England; Code: PJJXMDBEAYIZL1505ZLGTJRSBKLNRMGCJKGIMFQOPEXUFSSHLDQMNOSHRKRZC
Fish: 46.82 inch MirrorCarp from Sw The Chew Valley Lake Somerset England; Code: ENBRBYMOYKYKB9621GYWWGAYMKNHGJTJGSWBSNUUNZTDAUMSEARBNGIQKFRWR
Fish: 33.75 inch Jumping Red Rainbow from Sw The Chew Valley Lake Somerset England; Code: EERHMENBBKBRI2012YJDBAYYWXUFLSEKDXSWVFZPCZOPZDBNTJYODVAMINJGP
Fish: 26.51 inch Jumping Brown Trout 2 from Sw The Chew Valley Lake Somerset England; Code: KCASIMNVDTCYD3421FNNPBHBOLRCBVRTSGBDCWYIUJXVOXPTTLAIOTYDPKTOV
Fish: 46.88 inch Pike from Sw The Chew Valley Lake Somerset England; Code: TPDSZGBRZPXPG8171FHKMHMXJEIYVNNQJOCQPPPWEIRCGXQXNKJLICFRRDYQO
Fish: 46.95 inch WildCarp from Sw The Chew Valley Lake Somerset England; Code: XJMGKXUNGDEID3511ZILDHHBVJLHF?PAIETTOSBMUVPPWYRBGTCYQSZSSPWNO
Fish: 14.80 inch Common Roach from Sw The Chew Valley Lake Somerset England; Code: AIUCPKQNKTKNW5251BGVZDFQYLHNLFGZOREKCLNHXYHPLEYTQCGNKTEQSLHHW
Fish: 45.26 inch Common Carp from Sw The Chew Valley Lake Somerset England; Code: VVTCNTSFEADUC8960XGRUWEISDVGIFTGHOJBHDUSOKEJDOFRMCZFWEJNETHHW
Fish: 32.49 inch Jumping Rainbow Trout from Sw The Chew Valley Lake Somerset England; Code: WWJSMRFTOJAKG8769KGOWYULYRJVLFJBHYLYNTNPUBSHAEKOBMVBBLXOSGDLY
Fish: 23.04 inch Tench from Sw The Chew Valley Lake Somerset England; Code: SHXRKBZKABWZR3793OUZZUGORKBYMOFXFXDDWALUUGBMFQCLFOJPEMLJVODVI
Fish: 25.48 inch Jumping Brown Trout from Sw The Chew Valley Lake Somerset England; Code: OKVYRFRBSWDXO5017PMPTMGSZDOPMXMIIRMSHYHQQBTRFBPAORJDTBFBZRUYV
Fish: 26.86 inch Jumping Brown Trout 2 from Sw The Chew Valley Lake Somerset England; Code: MYJTAQVMTMTPC1479ZUSUHQLSDPWYWVOXARIKAJWJWRRJPXPDYEXLPIRXRADP
Fish: 17.44 inch Rudd from Sw The Chew Valley Lake Somerset England; Code: NHFQBRPNPINMU9087HJLPFKEIRAQBVJMSFVVYIEBCWVFLFHUOIXTDAQNAHKZX
Fish: 29.60 inch Jumping Brown Trout from Sw The Chew Valley Lake Somerset England; Code: NJLQUGIMSEIYK3008KMRZKPPLXSZJOFNIRKDAZOBKKFSIDBLZONGPCRIKEVOI
Fish: 31.12 inch Jumping Red Rainbow from Sw The Chew Valley Lake Somerset England; Code: RMUJURJLWHABZ5258LJMMIGLWQGKX@WWJNNMNKUOKXHLSVVTDGIHHVLMQOWHJ
Fish: 32.49 inch Jumping Rainbow Trout from Sw The Chew Valley Lake Somerset England; Code: AGOKDKOPJTNNO1230YEPXYAEUEPMDFRZYAXCAUEQQSYBNGWLGDQZRRLUHTUYV
Fish: 31.03 inch Carp Bream from Sw The Chew Valley Lake Somerset England; Code: YYVWOCIAZASVW0406UHRSUCZAKUSBWFZRBOLBQZTHRBWBQVBXAOUTZZIKECRA
Fish: 46.87 inch MirrorCarp from Sw The Chew Valley Lake Somerset England; Code: EHLQPRCDUQPCO9169ERMIIKPTYLGBPUPJFKVLFAKRRYFIRNDAXWMYQLLBCTDC