Hi Everyone,
Well I decided to go across the Atlantic and visit Sweden. Another one of Martin's excellent outings. Fish were hungry and
ready to bite. Especially the White Sturgeon. Hooked a few one right after the other not expecting that and snapped them off.
The White Sturgeon, The Jumping Atlantic Salmon, and The Jumping Pike beware they were definitely hard fighters and excellent jumpers.
Another excellent outing of Martin's, well done. Had alot of fun with this one also. Thanks Martin, appreciate all the hard work
you put into these. Will have to go through the list and decide where else in the world I'd like to try. By the way I caught
all 15 species that were in this outing.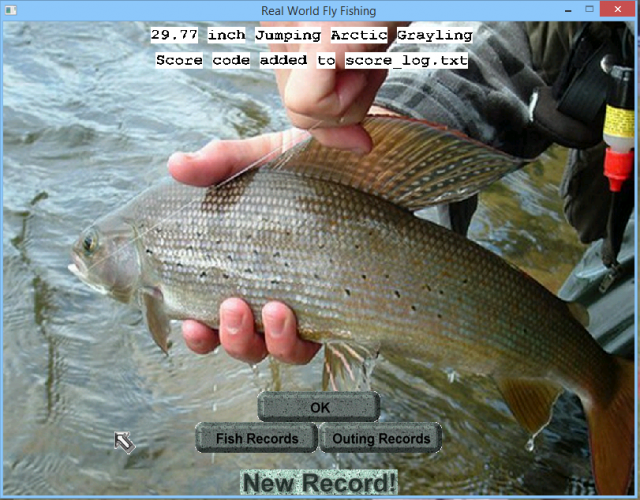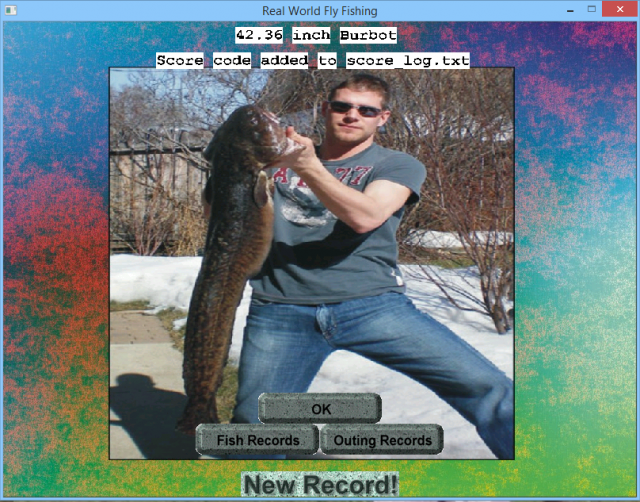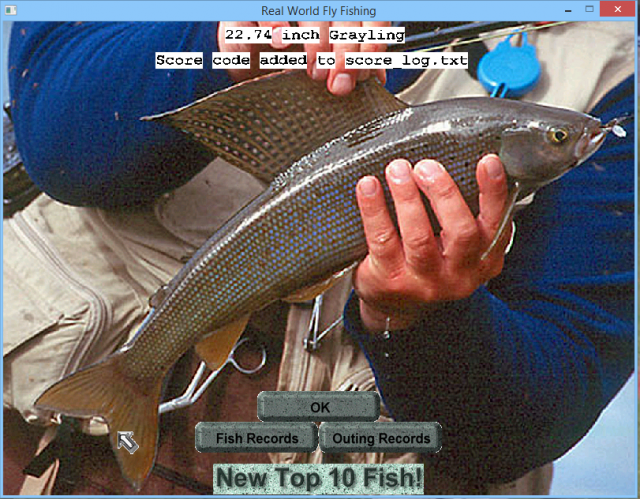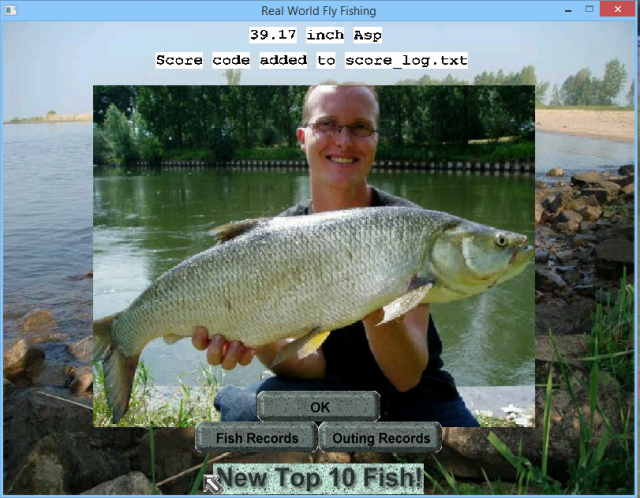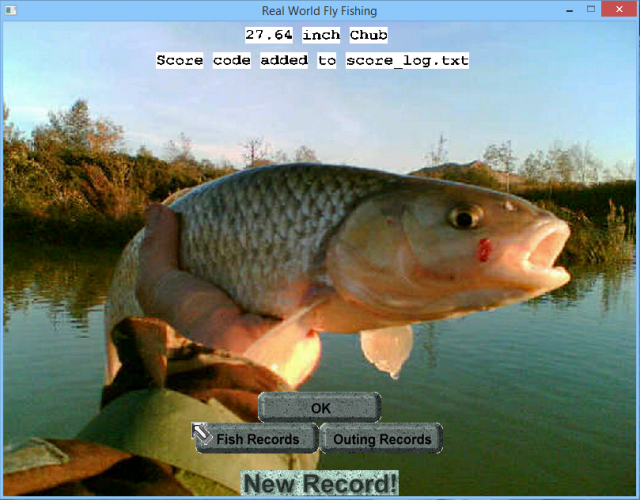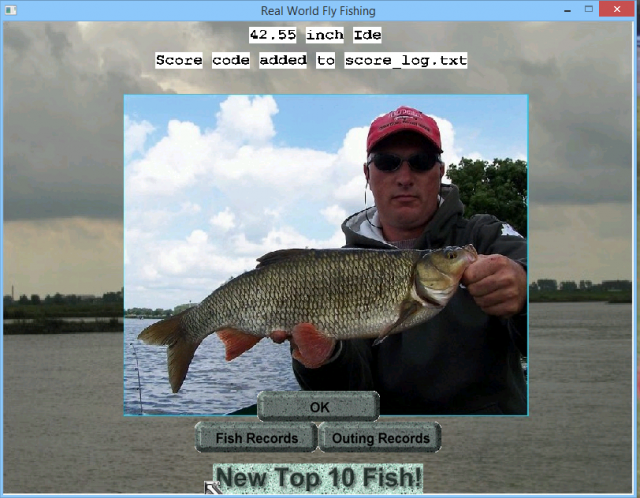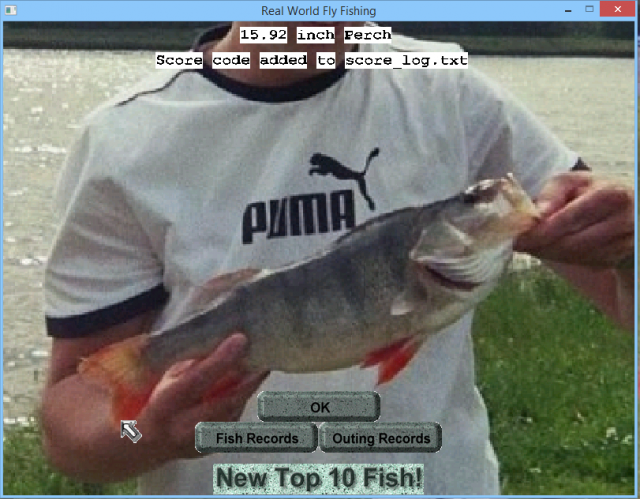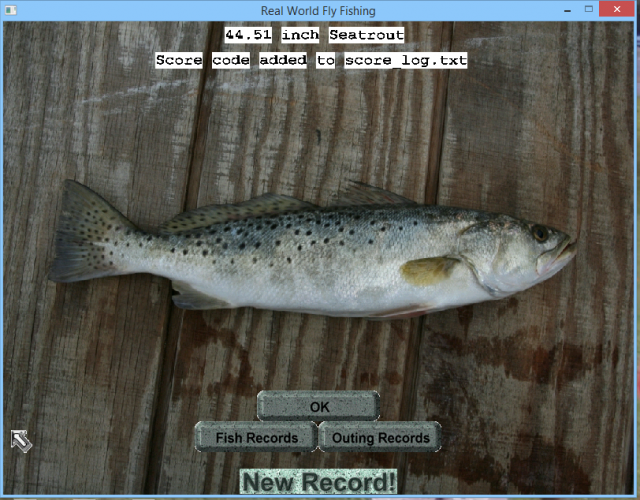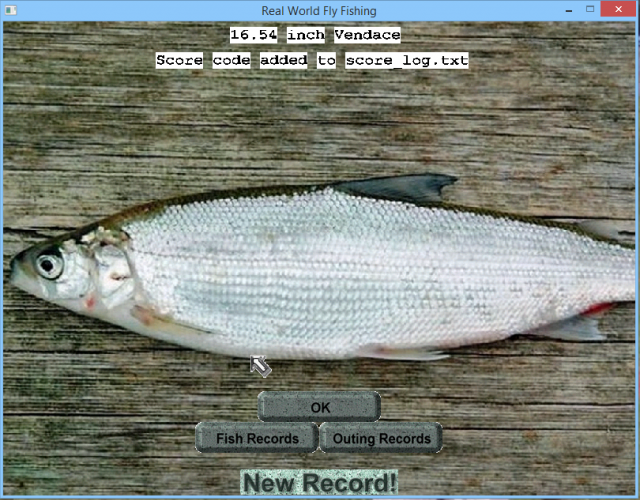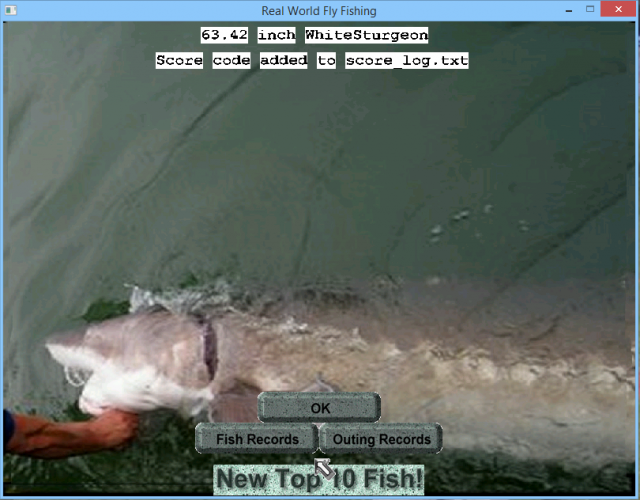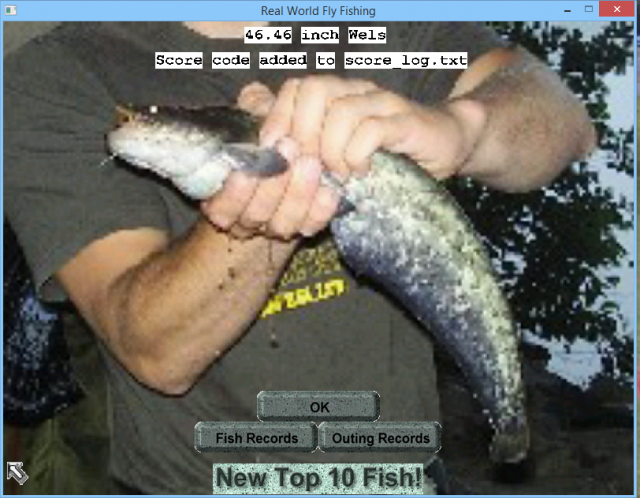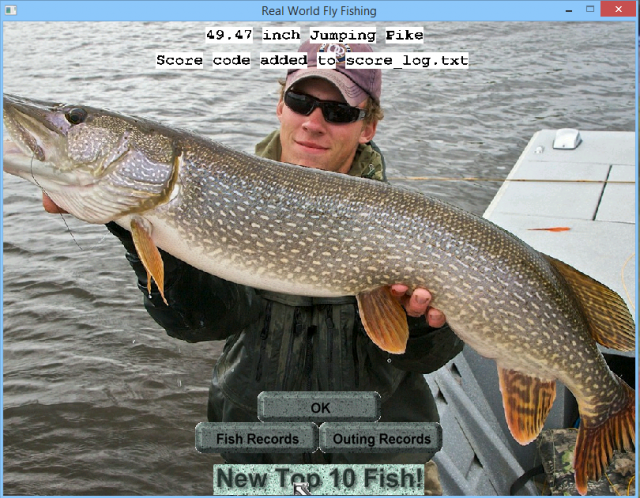 3/20/2014 Sw The Ume River Northern Sweden
Fish: 42.55 inch Ide from Sw The Ume River Northern Sweden; Code: GYZBXSCLZUMBK8859GOKVACEWRAYWALFSALBTSLVKDBLEUGTUBDQTSRFFMXXO
Fish: 46.46 inch Wels from Sw The Ume River Northern Sweden; Code: QSQFHTLMIVFOZ7018SVULHEPMRSFEIPZWPILBCWWGORKHNXLQLXLFSDSDBNYQ
Fish: 42.36 inch Burbot from Sw The Ume River Northern Sweden; Code: SCTZSWXNHRQCV4425FKKIZPKIKSOCQTSQWWOEJKQXWJWGSNOQFNCUKYPQGUYV
Fish: 44.52 inch Seatrout from Sw The Ume River Northern Sweden; Code: TVWCXCMUVZXKT8363IPUJFCGUQKSWHTRGBVWVYBPZNOFGXNWBREABFBOAUXXO
Fish: 63.42 inch WhiteSturgeon from Sw The Ume River Northern Sweden; Code: QJJWVXEBUHKXY9418CGJIBJPEEALIQTBTSWGFUBRVOMEGWMGFBWXUHWXAHVRV
Fish: 49.48 inch Jumping Pike from Sw The Ume River Northern Sweden; Code: DYUGAWCWXOACW2659OCTEKQXDLTMX?YJGFZQPXHPXNWYOYCQQSUZRSEQZJNAL
Fish: 29.77 inch Jumping Arctic Grayling from Sw The Ume River Northern Sweden; Code: CNTFEYQQPLPOA1126ZHZKHYOOXTLYTSUEGIWGICRGTVZECUXTHXETHZJDNYNB
Fish: 27.64 inch Chub from Sw The Ume River Northern Sweden; Code: PHVBUNQDASVPV6583WAIJEMGYDTMJLRBTRRSKNRYHUYMXRPSBISQGHYTGHWHJ
Fish: 39.18 inch Asp from Sw The Ume River Northern Sweden; Code: SOXHLISUPMXDC6173AHMSNVUVQUJAEFVJCAAIRORXNYJRXJJHDMOZQRQMRODL
Fish: 50.91 inch Jumping Atlantic Salmon from Sw The Ume River Northern Sweden; Code: JDETBNOUVNTXO5723EPOYNVCMEVWOOYZITPNXPYVTCMQPVDNPDUHYTEYOYXSJ
Fish: 23.72 inch Tench from Sw The Ume River Northern Sweden; Code: TWIBCHNBLNYPS1469KUXGIIMNLKJILVOOSZNJGTTHQPZSFXVPZMLDGLZGVSHR
Fish: 15.92 inch Perch from Sw The Ume River Northern Sweden; Code: PKHPXOINKZJYB4610BIJQMYXUFDFZJAGSZKZANSUWDICYFBZIXYOBCJSZLCQF
Fish: 42.43 inch Zander from Sw The Ume River Northern Sweden; Code: YKYRYKBJPVYUP3530EARFJYMJXAPAHWDICDRVQELHIFTBLVZWHZVYMNTYADAN
Fish: 40.42 inch Ide from Sw The Ume River Northern Sweden; Code: QPGNDCSKXWKDK2771NNTEZAYQYBMSLZCYJQMLCDARWGCYYLEJEAMKXSULPCFU
Fish: 40.92 inch Burbot from Sw The Ume River Northern Sweden; Code: JTDRGBBNFDJBK6811YQUUDMJGXGIXEVVPGPPOOFNIFUNVDEPJGZUHVRIPFNAL
Fish: 26.43 inch Tench from Sw The Ume River Northern Sweden; Code: CNDGRSHWPIOGA1126ZHZKHYOOXTLYTSUEHIWGICRGTVZECUXTHXETHZJDRDLY
Fish: 62.77 inch WhiteSturgeon from Sw The Ume River Northern Sweden; Code: ZUTGPAJFPQSIM1867ZQZCJJHFQZYYPAWDCITQXSFZZXFAZTBPBOEWWJQNGJDE
Fish: 40.02 inch Seatrout from Sw The Ume River Northern Sweden; Code: REZPWPGARMFPX9743FRWVNKRZXVZBECUXENYNLSPGWFFKRTGHJXXKYWUWBNSL
Fish: 39.30 inch Seatrout from Sw The Ume River Northern Sweden; Code: AQOJNYQHQNCRY9966PQLYYADVEAYGAIBAUMZLLAAHRFGJBXIOHAYPQCIPSMFI
Fish: 16.54 inch Vendace from Sw The Ume River Northern Sweden; Code: SVBTPEEMKKTMF0760ETAMGSBZXNUNDGTWRXXCIAWBZBBNPSXIOQOYZXYZGODW
Fish: 56.67 inch Jumping Atlantic Salmon from Sw The Ume River Northern Sweden; Code: JLIUTVQKBPNAI1126KGEWIROJEOYJJSTDZPBFOCEXRQCFDDBMENKHLBQKIMPD
Fish: 15.36 inch Vendace from Sw The Ume River Northern Sweden; Code: SFLZWWPPZJDJC1562KSTPPBCFLJPWNJXPEOVUJLMMNTEPHZEWULTPFJVIHABU
Fish: 15.44 inch Vendace from Sw The Ume River Northern Sweden; Code: PAOTQBEUDLSES3904JOVQDXZTXSTVNJEPMUDXXFTDAUUTYGDBXOQHQSMRSKYH
Fish: 22.74 inch Grayling from Sw The Ume River Northern Sweden; Code: BEVBLAEIZMYYM5812GXLKKMYLRMTIQJXRTYTRKGTOODPREOTPDPXFQOXDRYTZ