Hi Everyone,
Well with a lot of fanaggling on my mothers computer and downloading all the new outings and fish and everything else I could think of, on my RWFF memory cards, I was able to transfer a few on my sons computer. I'm able to fish for the time being. I don't know how long it will last but I'm back for now.
Well I chose Martin's last outing that he just released today, Sw The Vibrant Miramichi River New Brunswick. This was an excellent outing. Not really easy but not really hard of an outing to fish. I really enjoyed this especially for posting, which I haven't done in quite a while. Currents, water and scenery were excellent. Another excellent job on Martin's part. Caught at least 2 to 4 fish in each site. As you can see I also caught some huge fish and even snapped off a few of them. Can't wait to try some of Martin's other outings with the really big ones in them. Congratulations on your 1100 + outing Martin, really appreciate all your hard work. If the rest of your outings are anything like this one, there should definitely be no disappointments with them. Thanks again. Some of the new fish that I haven't caught before were excellent. I don't recall who made them but I know Stanley and Barns had there hands in most of them. Whoever it was, excellent job and thanks.
Will try to post every few days, tommorrow have alot of snow removal to do after the blizzard is over. Thanks again to everyone for the great outing and fish. Hopefully will have the pictures to go along.
2/4/2014 Sw The Vibrant Miramichi River New Brunswich
Fish: 30.02 inch Jumping Grilse Salmon from Sw The Vibrant Miramichi River New Brunswick; Code: KKDKATIZIBWLF7904TXVOXCOLDKFMRMREMCRKVULSXJICZRCIQMSKYLWJXCCS
Fish: 42.73 inch Jumping Steelhead from Sw The Vibrant Miramichi River New Brunswick; Code: PCQJRMXKGEODH7226NQTSRDLXEKCBPFAFVKLAOYUHKKDOBUNKVEECSJZCGZJM
Fish: 38.10 inch AtlanticSalmon from Sw The Vibrant Miramichi River New Brunswick; Code: MHBUKFUAZQIVH0184DORAOSYNXMAEKWKIWFPFSWCQAQBYAWRVQJZOPIWZLHHW
Fish: 32.42 inch Jumping Rainbow Trout from Sw The Vibrant Miramichi River New Brunswick; Code: SIYDRYRLLTQWI6819QSCWXFTCETQKLZPNNHUKJVKPBJPWAWFTHRRTISTZAGGG
Fish: 44.70 inch Jumping Lake Trout from Sw The Vibrant Miramichi River New Brunswick; Code: XXSBAPOKPRYZS0487PHMQSLWMXGLEPQAZYNOURZYWSNZCDZHISSYUNIHXUHHW
Fish: 30.21 inch Jumping Rainbow Trout from Sw The Vibrant Miramichi River New Brunswick; Code: JJUUMVZVZFRKA7185OEYUDMLFYWPRJEPMJATDXBWLYNJFCMFBFPWFRXUXUVOI
Fish: 37.82 inch AtlanticSalmon from Sw The Vibrant Miramichi River New Brunswick; Code: NXOJXURFBCEBY9956BLSMEBDCKMDJNGEZTEXPHMOMZDDPIKJANCGTXAXYNCRA
Fish: 35.70 inch ArcticChar from Sw The Vibrant Miramichi River New Brunswick; Code: FWALKIQRFQOUH5934ZQJWWNNPRUZVOCCSIGNHLKUZXSOTTBYIHHJPSIBRQUEA
Fish: 44.84 inch Jumping Steelhead Red from Sw The Vibrant Miramichi River New Brunswick; Code: AWVDWSKFUEEZK1128SFVMORMOYBRKWORFMXFJTLCZNNZZJHZRBVNOOVFXVAMF
Fish: 30.51 inch Jumping Red Rainbow from Sw The Vibrant Miramichi River New Brunswick; Code: EVBNSUKEEPQHD5135UPMUCWKBLFJAGVJSBEPANRXLGXPWWOBBXLMKTUAEFXCT
Fish: 40.01 inch Jumping Steelhead from Sw The Vibrant Miramichi River New Brunswick; Code: XZGSHPXERXQVH2709TJSAXQIQDXMMQMDPQCWWRIQDZXVABBXSYHLNHKDJZJQK
Fish: 27.13 inch Jumping Brown Trout from Sw The Vibrant Miramichi River New Brunswick; Code: FLQYLCHLPMEGH4303ORKRSFJVXJWJWSFZNFSIMFPZREMUFPDNZQHTNHKDEXFM
Fish: 35.66 inch Jumping Rainbow from Sw The Vibrant Miramichi River New Brunswick; Code: COWSZPQEZAIOR5249BMCHKXTHSTCE@UOMALVURDFCABOOXXQOXFHMQGTIBCRA
Fish: 19.20 inch Jumping Brookie from Sw The Vibrant Miramichi River New Brunswick; Code: DAJUOOMVGHPOQ7977OJWSYDDMYWXQNZRNLQAZHYYCJQKZCUDGVETRWYNCJGGG
Fish: 28.93 inch Jumping Brown Trout from Sw The Vibrant Miramichi River New Brunswick; Code: ORVMPWKTPUZPZ8396CZCUFVHEKHZYWVDMEJQBOLQPFWKPNHSOFNDHNIJMOUEA
Fish: 42.46 inch American Eel from Sw The Vibrant Miramichi River New Brunswick; Code: FKIYETDBXAECI3107MUPMQGEKKSEJ@YJRUBBUDOTAOWSIPFDRJIXKMYAZIFML
Fish: 44.65 inch Jumping Steelhead from Sw The Vibrant Miramichi River New Brunswick; Code: UMFTJVSSXHNTN2658EVDCYSLHENWQDSIVFHPSFRORXUAOTJJITRYWIVBDGNLW
Fish: 49.04 inch Jumping Lake Trout from Sw The Vibrant Miramichi River New Brunswick; Code: VYQHAKOAXXPEI3086CNSBEQAHEMGEDJJGDCAXDOIQUWSSXBCSTFDFUKTWOPTJ
Fish: 45.35 inch Jumping Steelhead Red from Sw The Vibrant Miramichi River New Brunswick; Code: NUGNXXCDIROHS4839VLIFWPTFRDCTHQKBELQZHLSXITNFUYBUZEHYCPRYMXCT
Fish: 46.60 inch Jumping Steelhead from Sw The Vibrant Miramichi River New Brunswick; Code: NJLQUGIDSVIYK3008KMRZKPPLXSZHPFLISKDAZHVFCNTOFLGZRNGDXOIKPDGT
Fish: 35.12 inch ArcticChar from Sw The Vibrant Miramichi River New Brunswick; Code: OENOJUCEPUCIB3543NXFFWQRGRNNWDOEDDBUJYYTPLGUTAAGBYOGSGGFNLFVG
Fish: 43.42 inch American Eel from Sw The Vibrant Miramichi River New Brunswick; Code: FLTDYCMHPCFJH4303ORKRSFJVXJWJWSFZNFSIMFPZREMUFPDNZQHTNHKFUPZO
Fish: 32.85 inch Jumping Red Rainbow from Sw The Vibrant Miramichi River New Brunswick; Code: IXHSPNLGQJTDT5250TIEKPFBTRTUGUSWMYVHZPFWMQYOVXPSJHYKSLFBDUADP
Fish: 37.42 inch ArcticChar from Sw The Vibrant Miramichi River New Brunswick; Code: DARKSDIBHZQKQ7977OJWSYDDMYWXQNZRNOQAZHYYCJQKZCUDGVETRWYNBVRUX
Fish: 16.33 inch Jumping Brook Trout from Sw The Vibrant Miramichi River New Brunswick; Code: XTRREPNKMNQWN2245ICHMHAZERWTGVGBTTQXQJGHHQCXQZDANVMWXROYYPHCZ
Fish: 31.04 inch Jumping Rainbow from Sw The Vibrant Miramichi River New Brunswick; Code: UWWDRUEDEIRIF0162VPRCZSJIEYHBQIKGFXTCWDXKAIZBRDNHSBWQUMHKNWKT
Fish: 38.17 inch American Eel from Sw The Vibrant Miramichi River New Brunswick; Code: BGPTRABDBMQHB9833JZRUPRKPXECOSFVIJNBTJYDSQTYNPBEZBFLISMLNZTOV
Fish: 35.20 inch ArcticChar from Sw The Vibrant Miramichi River New Brunswick; Code: BSHOXONUJORDA2888WWMXDYLTEGXHORQIWRNGSUESHHUPUYRQZEXNYWMGRBZA
Fish: 27.76 inch Jumping Brown Trout from Sw The Vibrant Miramichi River New Brunswick; Code: UYSDYCOIGOOYU4383YSXMEYVMLQIJRWLWUEBENNOROJNZXFEZRQKBONDWFWKT
Fish: 32.86 inch Jumping Rainbow Trout from Sw The Vibrant Miramichi River New Brunswick; Code: MTWXJZTFHIUNG2011QKLDUYIREOUY@IHBCKBSJSDQRFWIESENOILTVBYTTJQK
Fish: 26.92 inch Jumping Brown Trout 2 from Sw The Vibrant Miramichi River New Brunswick; Code: YBUKWPPISBNEP6920WMYCDWUBKPVCQADFXRMYIKQTNGJXZVOCXXZYJDQUKFVG
Fish: 25.76 inch Jumping Smallmouth Bass from Sw The Vibrant Miramichi River New Brunswick; Code: VTMKJTMKCWKEM4948TDLSQYXGEDFYFFEREUTFDEUCWCOLKMECGJRRFFZTVHAE
Fish: 18.61 inch Jumping Brook Trout from Sw The Vibrant Miramichi River New Brunswick; Code: RKGRFRAIUCICK1237IZGKDAAKROBFAITTTGELTDQYBGYBZDYTLSTJWPRCIWKT
Fish: 58.76 inch Jumping Atlantic Salmon from Sw The Vibrant Miramichi River New Brunswick; Code: QBTIQLWEPYQWW5723WOSRFOCHLHJOWYXHNWSEVHSGVOOOBXMHZKMWFDFCQTOV
Fish: 37.88 inch ArcticChar from Sw The Vibrant Miramichi River New Brunswick; Code: IPLQADFGLLZFA9765NQNLTKOWQASK@PUZQVTRPCMIBCCFXXEMGFZSBPJHBEID
Fish: 49.73 inch Jumping Lake Trout from Sw The Vibrant Miramichi River New Brunswick; Code: HIEIXIPKFPSQB7583YIGVBDCXRLJBPCXDZAXEJHGYCMGPFLJTANOXEFLMQPZO
Fish: 17.46 inch Jumping Brookie from Sw The Vibrant Miramichi River New Brunswick; Code: BDVRCJDGPYWLV4717ERIFHFSSEUKYVPRJBUCDBXHDZIQDBPOSMHMNXBMVOFBL
Fish: 34.08 inch Jumping Rainbow Trout from Sw The Vibrant Miramichi River New Brunswick; Code: HWXCBPCSPPTTP3431OHGIUPQFEFNDMDBUWUSSQMGFZKPYIKVUWCONMRAYFJQK
Fish: 28.93 inch Jumping Grilse Salmon from Sw The Vibrant Miramichi River New Brunswick; Code: IICMQXYNXHXTO5386BDASBVASKHHWBPWNHYWWYIZFHZKINHPMUBATKJBRRQPC
Fish: 42.53 inch Jumping Steelhead Red from Sw The Vibrant Miramichi River New Brunswick; Code: DHCHUFFVDZTTB0556SVJLRSSYFPQEMZPRWMXTPSLFVTBDMCRHGHTQFEUAJVOI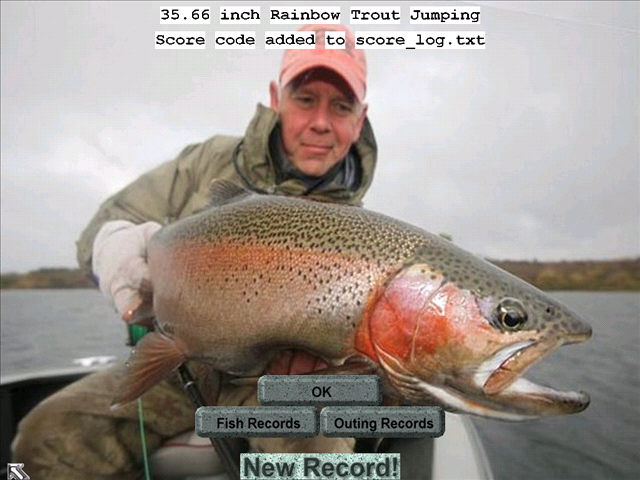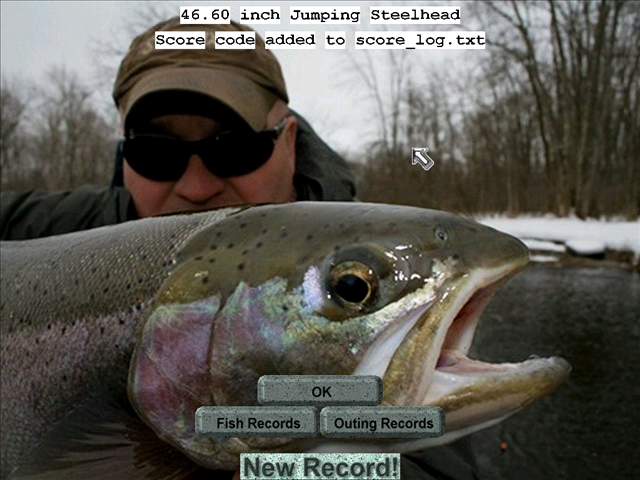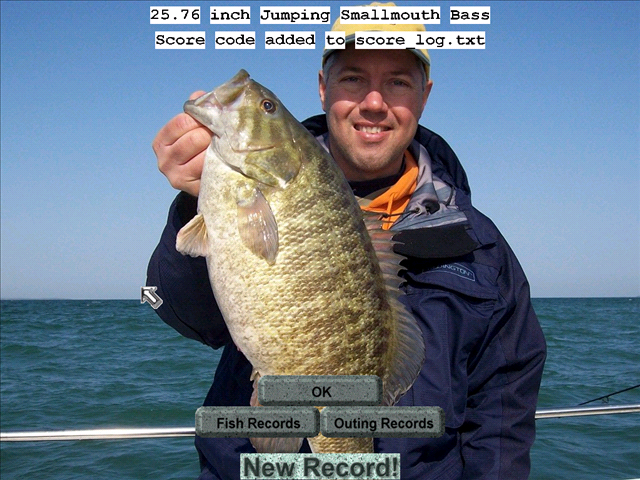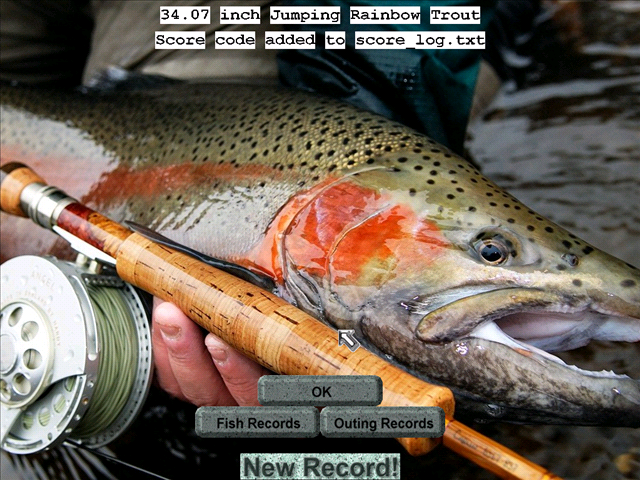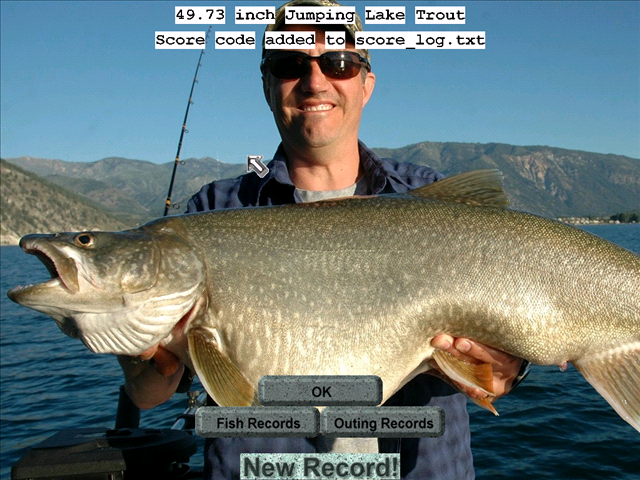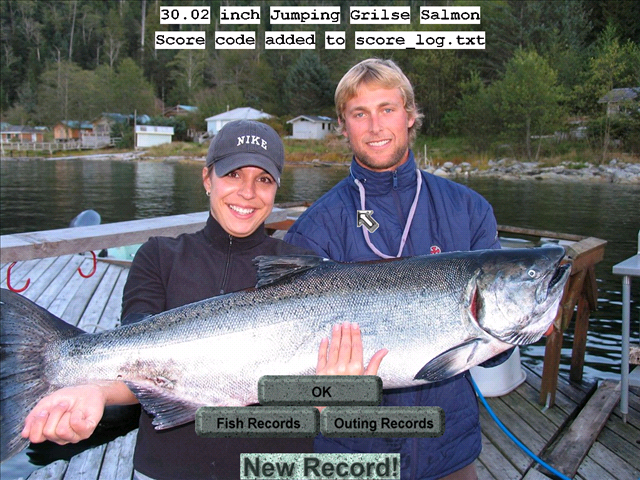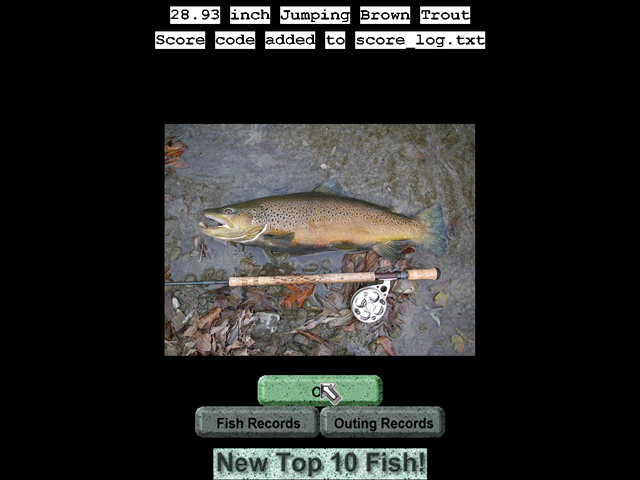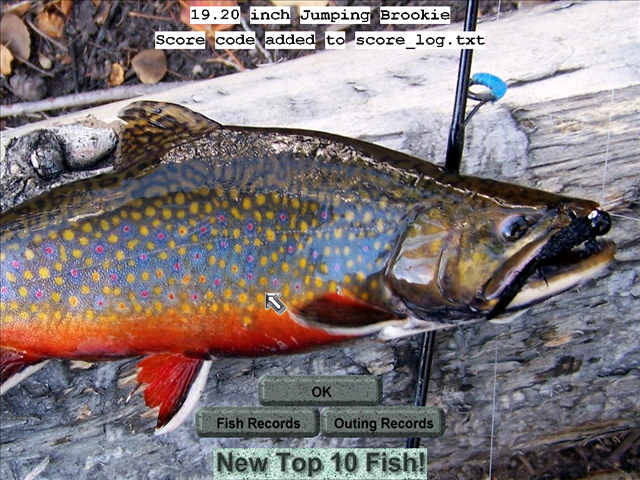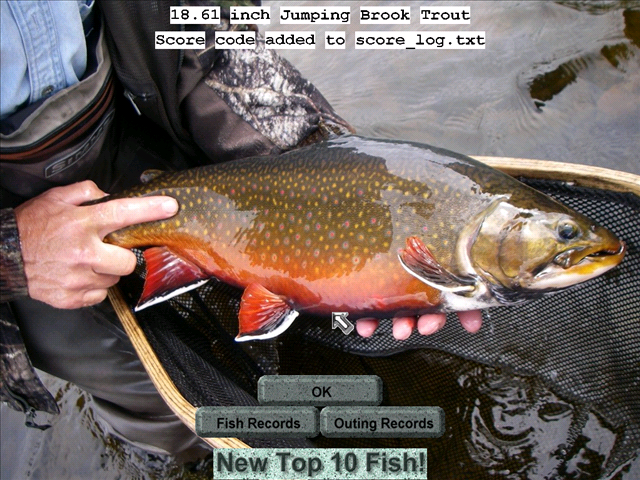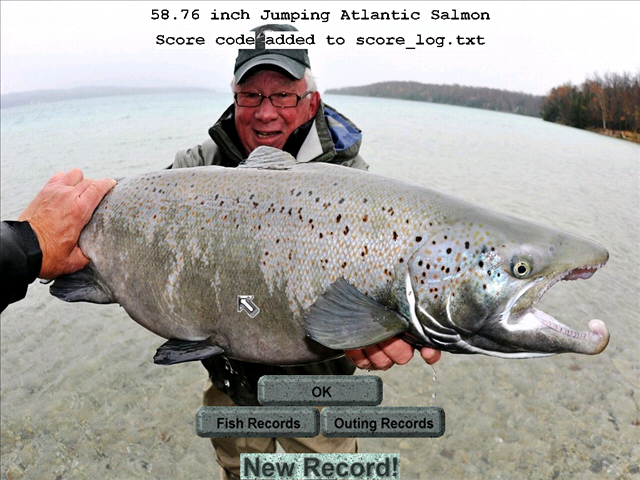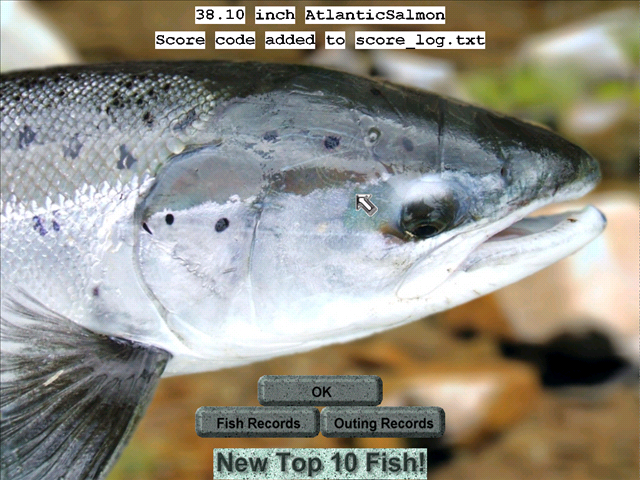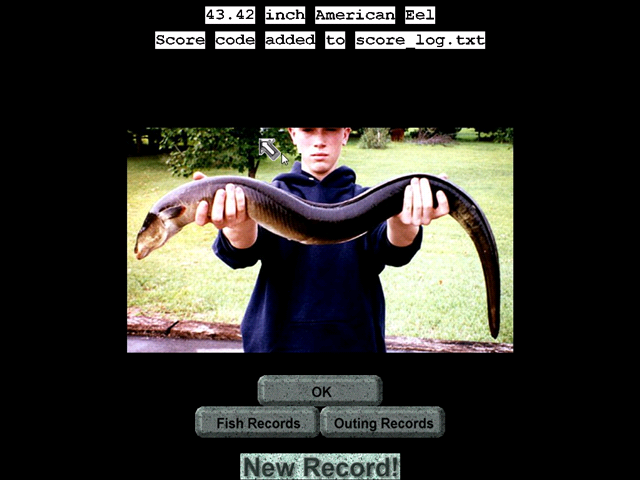 Everyone have a good week, stay warm, healthy and safe. Roger (rwwalleye)