Hi Everyone:
I have just recreated one of the most beautiful and ferocious fish to be found anywhere.. the Golden Dorado of South America. This fish, although named Dorado and comes under the Salmon classification, has no relationship to the ocean Dorado or the trout and Salmon that we know. It is a very unique fish found in the Central and Eastern part of South America in countries like Brazil, Paraguay, Uruguay, Bolivia and Argentina. A perfect fish for our South American outings.
This fish is a strong fighter and a high jumper and is sought after for sport as well as its excellent culinary qualities. It grows to a maximum size of 39 inches and can weight as much as 69 pounds! That will be a handful for anyone with any kind of tackle. This fish feeds mostly on other smaller fish and can be taken on lures, plugs, streamers and anything that imitates a swimming prey.
This Jumping Dorado will compliment the one we already have in the Club House. I did some research and there is a problem with the old Golden Dorado sized at 54.7 inches. It is too big for this fish. The new Jumping Dorado will have a good jump rate and jump height. A very exciting fish to catch with medium tackle. Here are some pictures of this new fish.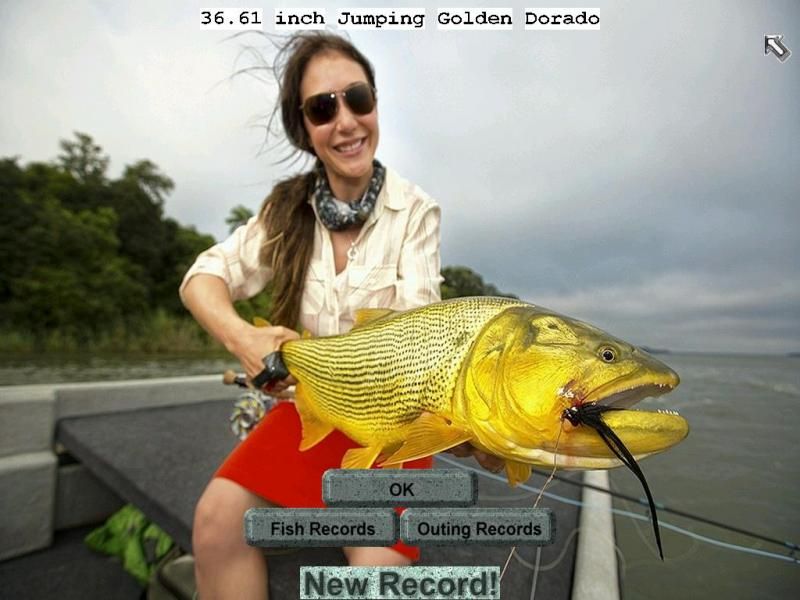 I hope your will be able to hook into this beautiful fish soon in a a theatre near you!
Regards,
Stanley