Hi Everyone,
Well this is the first outing of Martin's Redos of Paul's original release. I had alot of fun with this one.
Had to switch from surface action to fishing below. Martin put alot of new fish in this outing. He did a very excellent job
and enjoyed it very much as you can see by my caught list. Well many more to go through and will post one every few days.
Still busy as can be, alot to get done before fall. Try this one you will enjoy.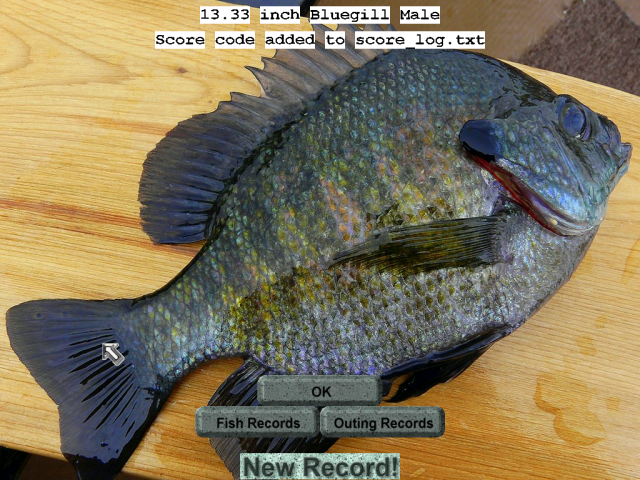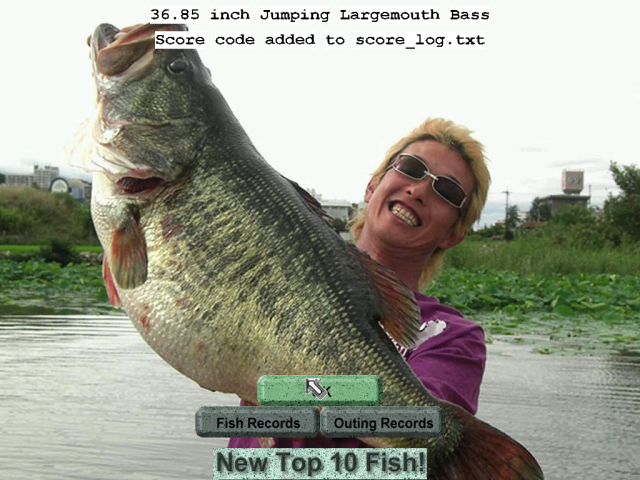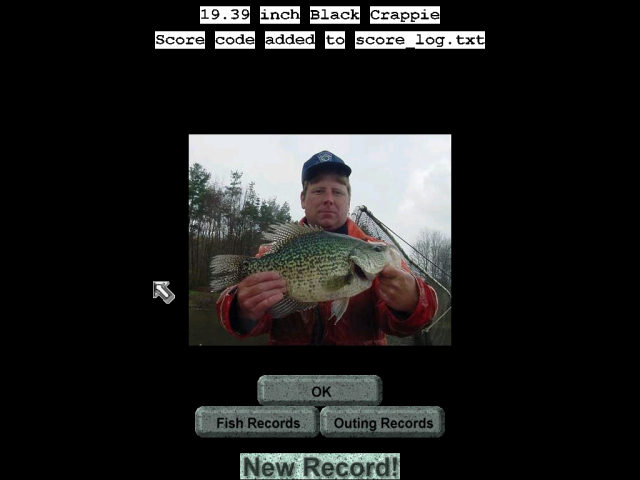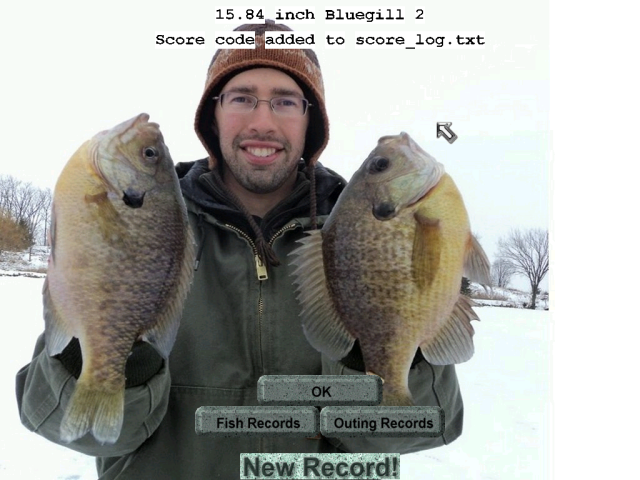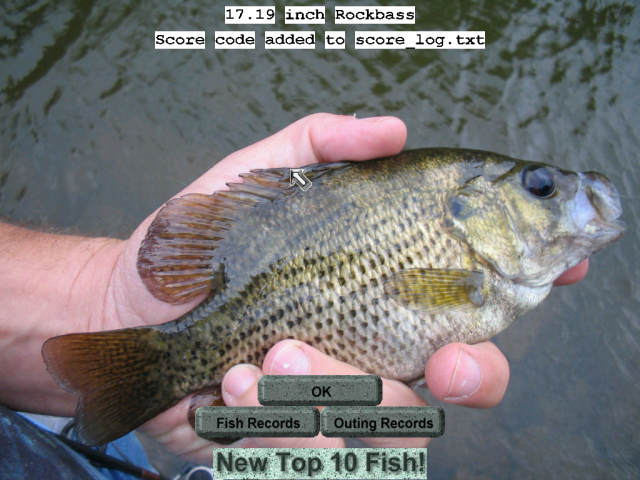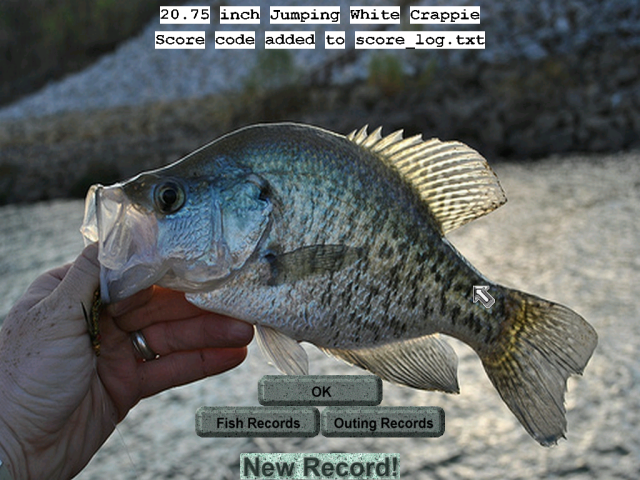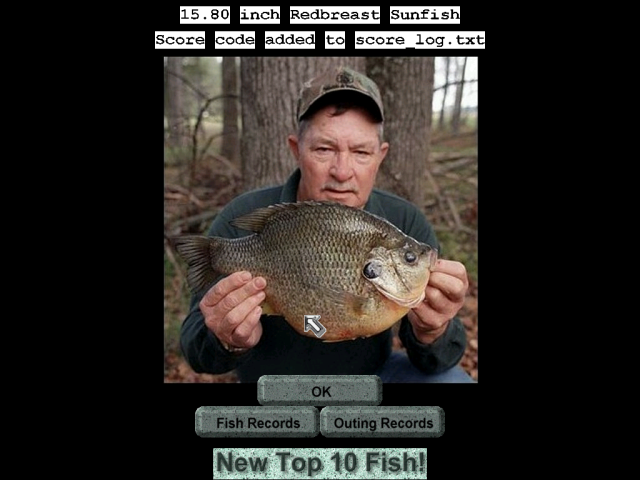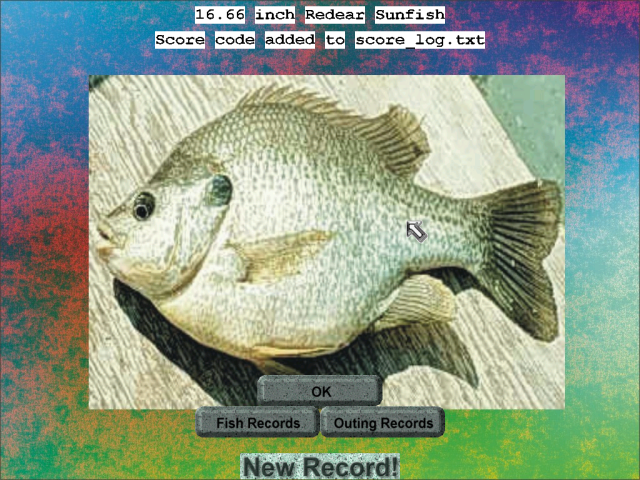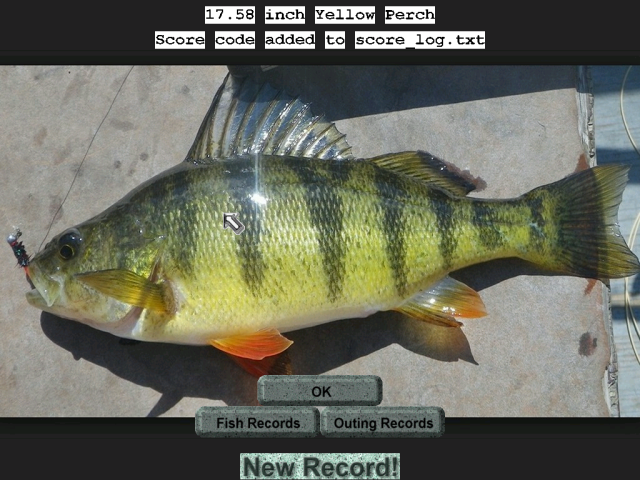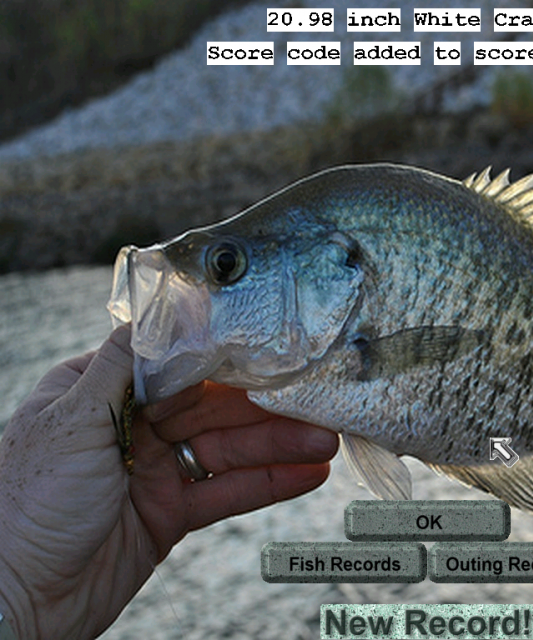 Fish: 23.63 inch ShoalBass from Sw The Barron Pond; Code: IOJIYLUDAWXVB8649MXSVJCEWPPTKYVRRYSCDHQHBQQJFAAVEZXXNVJYDWGEM
Fish: 21.96 inch ShoalBass from Sw The Barron Pond; Code: VBSVEZSBQBCRB9520GLFJDGXQMINJRMBRAEAUNMAGXPEUOMBDHOIBEUBQHRWR
Fish: 13.01 inch Bluegill from Sw The Barron Pond; Code: PKTJBSWNKXGLB4610LUIFDUICNEJHNAYPYKZANHUSZKYIVHJNYYOQFKSXSFBL
Fish: 19.40 inch Jumping Black Crappie from Sw The Barron Pond; Code: HXIPWGDIYJNKG6556AYACOJHGGYIVLFRZSFJGZKSNCPKVBPCWOKYCAELEKUTQ
Fish: 36.44 inch Jumping Largemouth Bass2 from Sw The Barron Pond; Code: DCXLDOVAIQKIF1198BXBJUFAFNOKQRVLATFIBYOOJXWZILJJWVUHHLWIPVPZO
Fish: 14.79 inch Bluegill from Sw The Barron Pond; Code: MSLRFOQFWPTVP1915BPWPZYCQLDHUGOFQJYKESGXJOBVJZDDXIAIPPNNODQEJ
Fish: 15.10 inch Bluegill from Sw The Barron Pond; Code: JNOKATFJASFRX6447MYZIVDQWEQDTGPMQHERHFAWABCMMRLCBEDXHIWEVPNLW
Fish: 36.85 inch Jumping Largemouth Bass from Sw The Barron Pond; Code: XBWHVIHKAYJXB7026UPFERNZZSJZPHNYWXTFGTOMMZPFYDDYPERNAQDAVCRZC
Fish: 14.34 inch Redear Sunfish from Sw The Barron Pond; Code: EXFVJZJNEJKMS0356GRUVNCGOTOMQJRDIRLFUEGNAUCEGNLHRXBAAIAVQDKBS
Fish: 37.74 inch Jumping Largemouth Bass2 from Sw The Barron Pond; Code: TRLMYWUSAQQXW2111SJAVASTOMRTJRJIZWRGRHYYHOXAVJXZLNYYMUHFBMWHJ
Fish: 16.66 inch Redear Sunfish from Sw The Barron Pond; Code: UTNYJRTPKAGLZ5045ZHAUXPKMMFBLWSHHWWMMOIRVITSEOMNPODYBUFJUQCCI
Fish: 34.19 inch Jumping Largemouth Bass2 from Sw The Barron Pond; Code: EMVHEDHTHPUPK8525VADYJVCUZEJERZFXESKEFCIAOODHQZMWPJZFDRFDUTOV
Fish: 15.84 inch Bluegill 2 from Sw The Barron Pond; Code: NTVZTMZUYEPTT1714DFPZZRXNYUETOWZSMAZLQZMPFOUGXJSMLWFBWJOSDAMF
Fish: 20.75 inch Jumping White Crappie from Sw The Barron Pond; Code: QDHAFLGCOWKRL9944BQISRUYMSPMMAMRXVLAGMOANBUDXKUTXHAAUUJBPQGEM
Fish: 13.33 inch Bluegill Male from Sw The Barron Pond; Code: KGTAVKUXEIIYI1761VRBBSSAFZSGETBMYMFTGEIKDVMZTGQLTNGRLXUNNGDNT
Fish: 17.58 inch Yellow Perch from Sw The Barron Pond; Code: LVGKEUODPYJYA8438ZQZPGVHBSAZBZRDHKBKBKGSRRYHHGUMKURNOEUDGLVUG
Fish: 15.80 inch Redbreast Sunfish from Sw The Barron Pond; Code: RIAQCNCESPWZU7016VVKGDWYIMVMFCMNDERWRBAGQNALPDWXGPCGDPRDROTOV
Fish: 17.20 inch Rockbass from Sw The Barron Pond; Code: ABJEHHYTWBFHS1892GTSFQRTUFXWDTFTJJPNIUSMPFIZZZVPVVDNESZIDJVUG
Fish: 17.10 inch Jumping White Crappie from Sw The Barron Pond; Code: YLTCEXTXYFQYG4454PFWJRYCDLJAOPYSQWGIJZKHDPIJXRTAQQHXXIYWDXMPD
Fish: 17.51 inch Rockbass from Sw The Barron Pond; Code: ULKEJSVEFXLVX9532LPKWCUPPLNYYBQFNPWYMWFIKUQZOOUHSNJVSKPRYQJFZ
Fish: 14.22 inch Redear Sunfish from Sw The Barron Pond; Code: LYLHANCIINUVO3575WYIWOZQYLKSRWZHFRTJRKHNGIIWIUGUQJPMJZFBYOJFZ
Fish: 19.41 inch Crappie from Sw The Barron Pond; Code: HWQHBRTYOAUAP3431XGQHAQAGFWHLPDVUVUSSQSWFZGQKTFLAYCOSHVAAGILE
Fish: 14.64 inch Bluegill 2 from Sw The Barron Pond; Code: DBEGZDAXXLKRO8092ZFJWHDTFLFIGNBHVEBRNPWSBMVFWVZSAFMEGKMYIGXCT
Fish: 23.67 inch ShoalBass from Sw The Barron Pond; Code: VUYKZYZZUDDGD5844EHYWZGNASUQOFZCZXGKTMBGBZHRJLRLWRRUFBTKZLODW
Fish: 17.12 inch Jumping White Crappie from Sw The Barron Pond; Code: FNEPTCQBPUYTO8324ASASELFIFSRHZGZPDUIKDVXPFKBEOMJDAGVKCNYRRCCI
Fish: 20.39 inch Jumping White Crappie from Sw The Barron Pond; Code: LVELXSDXPBIFA8438ZQZPGVHBSAZBZRDHJBKBKGSRRYHHGUMKURNOEUDGSYNB
Fish: 20.98 inch White Crappie from Sw The Barron Pond; Code: FTHTIZMYTICPA0717DETWWRADJIQNUMBUTNORLXOKFEZWQKZQVBKZSBDCCYTZ
Fish: 15.86 inch Yellow Perch from Sw The Barron Pond; Code: GMBNGCBBPWENL6022CNJACNQUWEVUHZUZWGPPKEUOIOMLFPIIEMEDPZEKSYNB