Hi Chuck and Everyone:
I have been resting at home during the past week and what better time to do some new fish, outings and videos for RWFF? I had originally built a red Alaskan Jumping Rainbow when I contacted Chuck and the fish evolved into two different versions of Spawning (meaning
RED
) Rainblows and Steelheads. I will deal with these fish a little later.
Tonight on Chuck's suggestion I tried to build a Spawning Cutthroat Trout. Found some pictures on the web but none of them were good enough to use as profile pictures. Chuck finally sent me one and I thought it would be a real technical challenge for me if I can built it as although the picture was in high resolution, about 1/3 of the fish was submerged in the water! You know me, I love challenges so I set about building this fish right after dinner and finished it in about four hour's time. I counted no less than six different graphics software/tool that I had used while building this fish. There were plenty of adjusting, remaking, realigning and manufacturing to do in order to get the fish to look right. Have a look at these pictures and I think you would agree with me that it was worth the time and effort.
You'd recall Chuck's Adams River where we fished for spawning Salmons in a RWFF tournament and it was a great success. Still a bachelor at the ripe old age of 37 he probably has more "spawning" on his mind than I do. What the heck, I will play along with the spawning game as it is a lot of fun!
On a more serious note though, I do think the spawning theme is a fresh idea and a great one for our RWFF outings as it reflects real life fishing conditions during a certain time of the year for different kinds of game fish. As a bonus all the spawning male fish are always BEAUTIFUL in their spawning suits. Bright red, crimson, orange, green and purple. You just can't get better than that.
Here are some pictures of the new Jumping Cutthroat in his spawning suit. Hope you guys will enjoy catching this fish in an outing soon.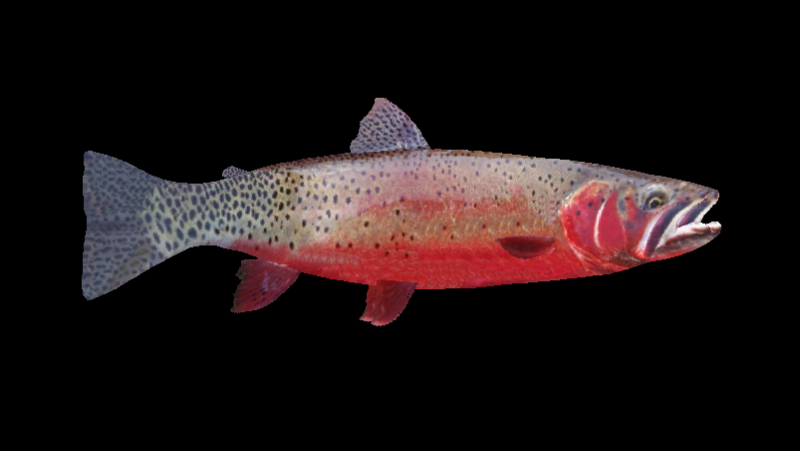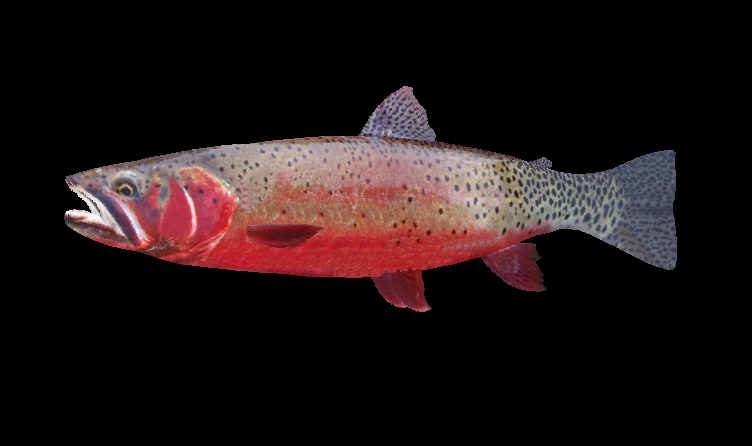 Regards,
Stanley