Hi Everyone,
I sent Martin an email on this one, site one unless you're used to fishing different outings there would be no problem but for a new member
they might have problems because the fish couldn't catch the fly. I changed my tactics and caught 3 fish in site one, in site seven there
was no water movement. Other then that this is still an excellent outing. I enjoyed it as usual and had alot of fun with all the big fish.
They are definitely hard fighters. So for all of us regular members it's great, Martin did another excellent job on this one. Thanks Martin,
I appreciate all the hard work you put into these outings. Keep up the good work and look forward to future releases.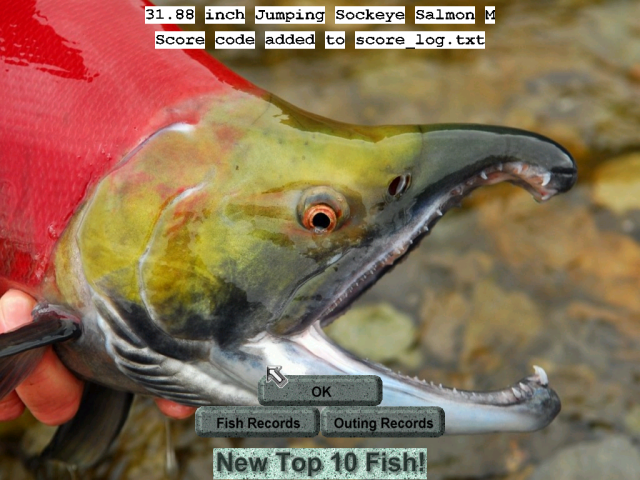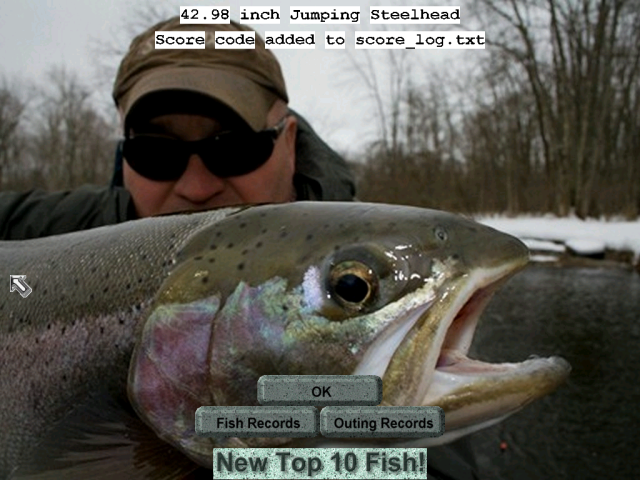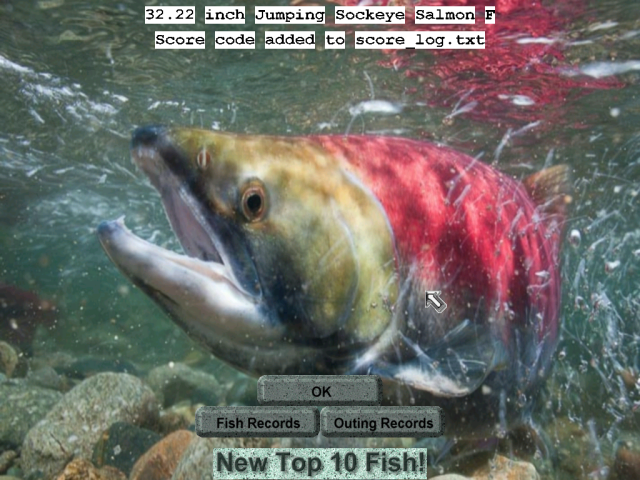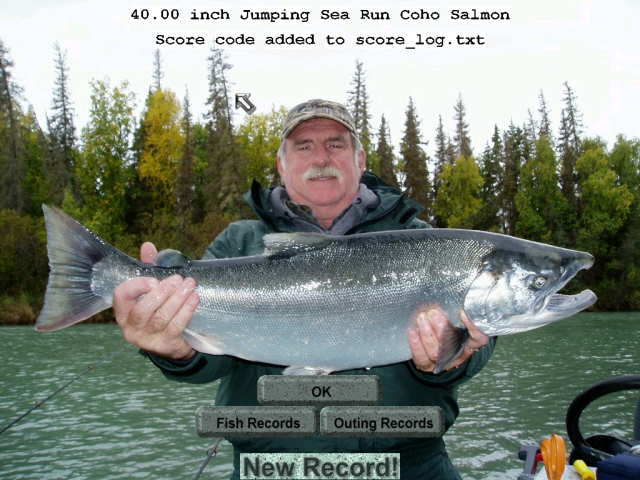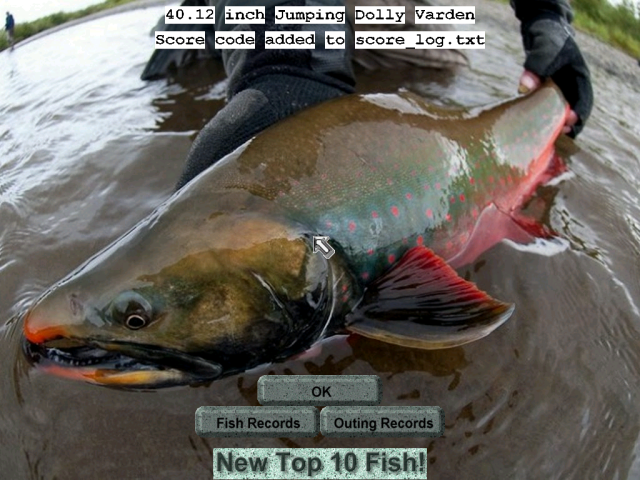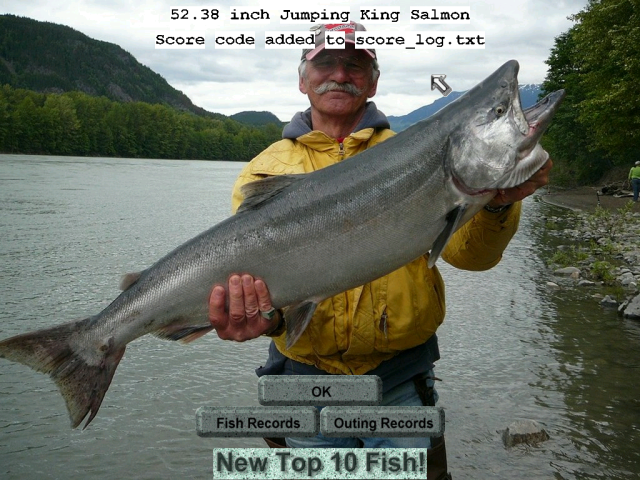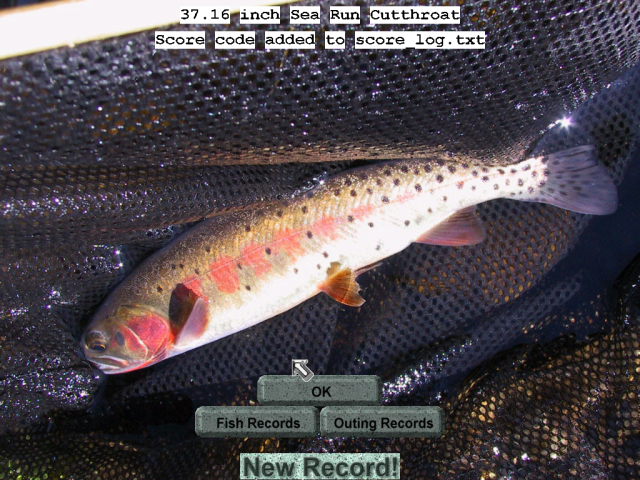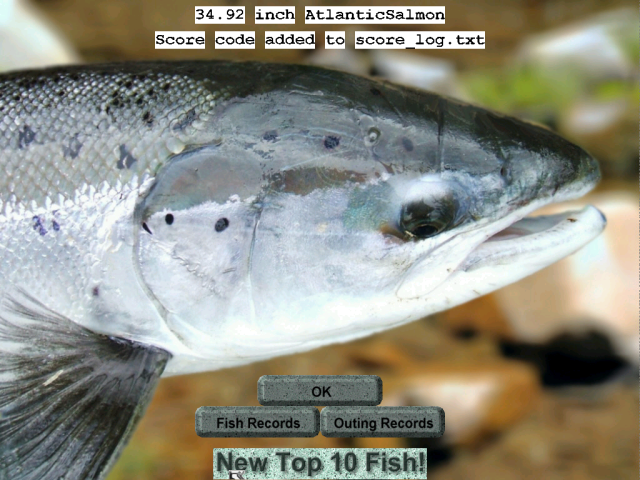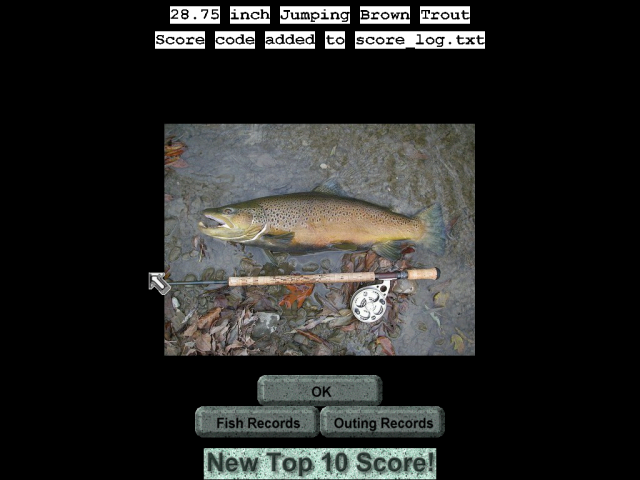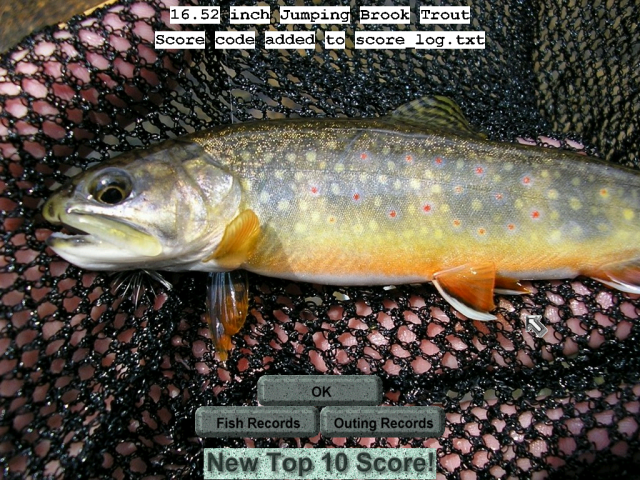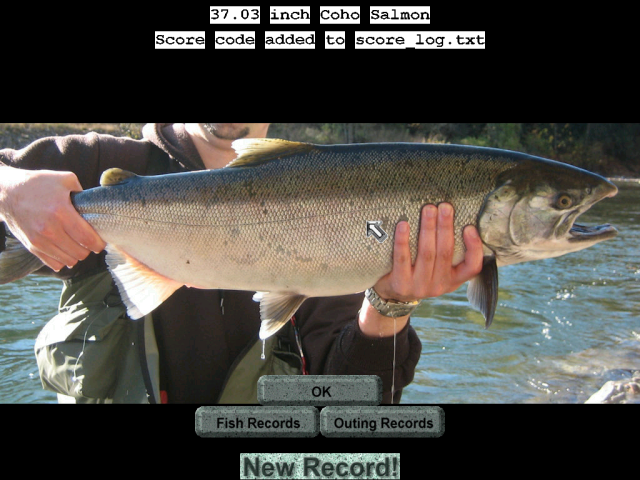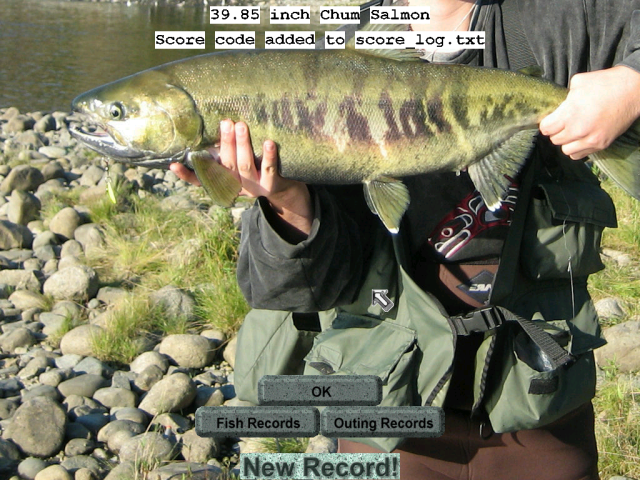 8/15/2013 Sw Stave River Mission, B.C.
Fish: 42.98 inch Jumping Steelhead from Sw Stave River Mission British Columbia; Code: ZAQJDOGBAVPIL4428XZETQTLMIHNPXTZPPDTCBTDWUEZGAGXJYEINGAWXDABU
Fish: 39.85 inch ChumSalmon from Sw Stave River Mission British Columbia; Code: ECOKTJJJAGQFS0891UVMQMNUBPXQTRIKNEDOSAJHUPGIIIIBLKIABOYZVVOPY
Fish: 40.00 inch Jumping Sea Run Coho Salmon from Sw Stave River Mission British Columbia; Code: QWNPBJVXLRLEW5269QPVWIAELVXJDJZACXMKEXYOVIAVBPDWLMDUOOXCYZDGT
Fish: 38.16 inch ChumSalmon from Sw Stave River Mission British Columbia; Code: TPQPOBPGZHUVG8171EWZLYYXSVDKTNNQJLCQOBIGDESJNAZCPKJLRPEROOKBS
Fish: 16.52 inch Jumping Brook Trout from Sw Stave River Mission British Columbia; Code: XXSBAPOAOPYHS0487OWBPJXWVOBXEOQEZXNOTDZOAWGFDEYRKPSYPFKHXKPTJ
Fish: 45.88 inch Jumping Chinook Salmon from Sw Stave River Mission British Columbia; Code: IYRFKEMGIXMRS6375UUWOIQHVVOYGQMUUWHGMJXIXXAOHOGTHUGVXEYMJBAWP
Fish: 28.75 inch Jumping Brown Trout from Sw Stave River Mission British Columbia; Code: BDVRCJDGQJXOV4717DGXEYRSBVPWYUPTJBUCCNXXHDBWECOYUJHMIPDMVYOPY
Fish: 39.31 inch Jumping Steelhead Red from Sw Stave River Mission British Columbia; Code: XVEJLPEWOUCQC6466LTDNESLRPJOWVCEJJXGRMQOTIFRGYWAARCKELJUMNPZO
Fish: 37.16 inch SeaRunCutthroat from Sw Stave River Mission British Columbia; Code: DBVMGUITYIIVO8092PVOWSOJNBJAYJBPVFBRMBQSFQSKLLDMWAMEWHKYJNWNO
Fish: 31.88 inch Jumping Sockeye Salmon M from Sw Stave River Mission British Columbia; Code: GCIWSAEFJYPRB8318JMIJLPWRCQEBPIHOARTEFMTZJGSNXZGXZDFZAGYDEQEJ
Fish: 34.92 inch AtlanticSalmon from Sw Stave River Mission British Columbia; Code: BLJJTPUVWTSHX9201JYOCCNFYOIYUPJVEIUQKNAGSZFIUCPMRLSXJHSFSZUYV
Fish: 46.48 inch Jumping Chinook Salmon from Sw Stave River Mission British Columbia; Code: TATGSGXGXZZBB1008MSWUKNEIORPJBSQKSFETLTSXELGTIQAZXMAJOASDIJFZ
Fish: 32.22 inch Jumping Sockeye Salmon F from Sw Stave River Mission British Columbia; Code: ASTUASJXSYNFN3985SVVHENOBRDLMBEUZLBHEOTAPXNVFOCCZBQLVOUWARABU
Fish: 25.04 inch Jumping Brown Trout from Sw Stave River Mission British Columbia; Code: JMLZOERHRTEAH2222LZLALXUFYQUHFVXLRBSSJCAEUQXQRXFJQVVLIKBQLWHJ
Fish: 45.84 inch Jumping Steelhead Red from Sw Stave River Mission British Columbia; Code: AQFCLSZCQTETY9966OLPXYHDYLLCEAIBAUMZKXJAHREHIHHMPDAYKUBIORABU
Fish: 37.03 inch CohoSalmon from Sw Stave River Mission British Columbia; Code: FOAXQRFZAPRVN1449STXXAYBVFMTZSIMXCXZXYGBSMHAEUAUVDOYZEVJWUTOV
Fish: 40.12 inch Jumping Dolly Varden from Sw Stave River Mission British Columbia; Code: FAOBJLUNQKXXY5473CUXKPMFNSSXYCZIOYMEJQBALPJRERBJUHZYBEJUJOWHJ
Fish: 52.38 inch Jumping King Salmon from Sw Stave River Mission British Columbia; Code: AEATWKENJDTGZ6919BOVMSBTLEJHLMVYIRHMXONAIAPMXDLZXFAEFOIHVKZJM