Hi Everyone,
Well it's been a while since I posted an outing. Well this one is from Stanley's neck of the woods. I fished heavy
tackle on this one because I knew there were some big fish in here, as a matter of fact there were quite a few. I had to
fish at various depths but the fish didn't have any problems taking the fly. Martin did an excellent job on this one as usual.
Had alot of fun with this one. If you really want to battle the fish for a while go with lighter tackle. Thanks again Martin,
another great job.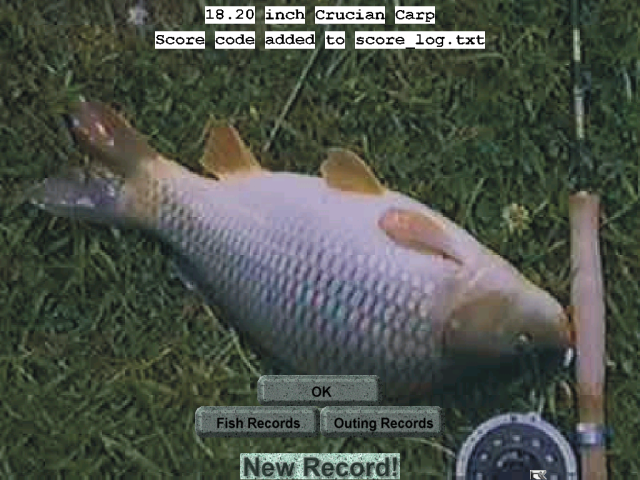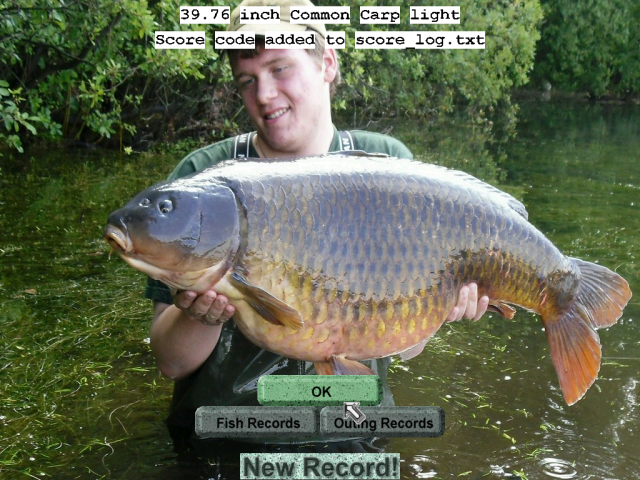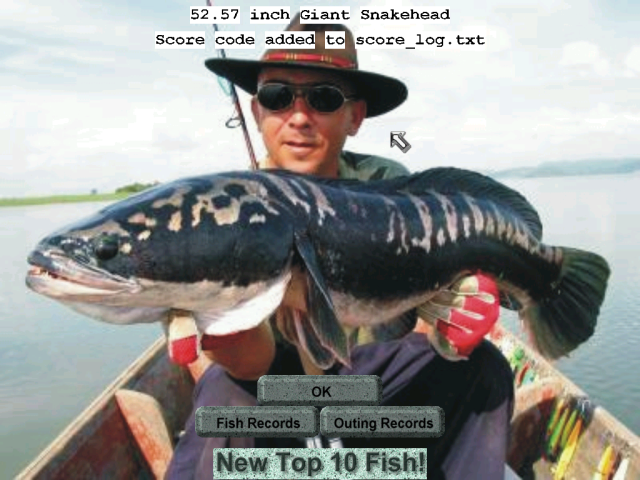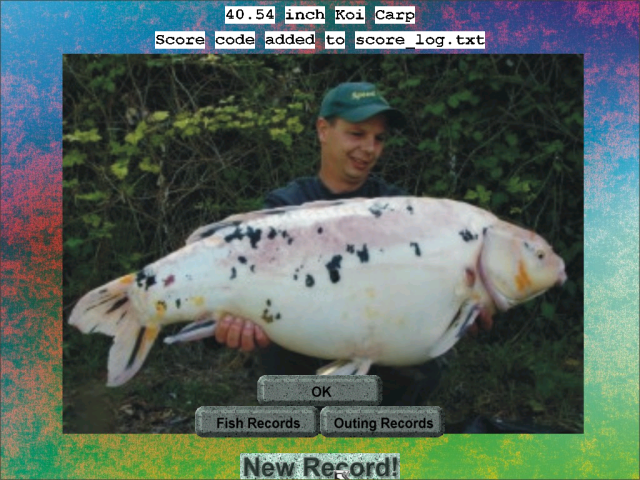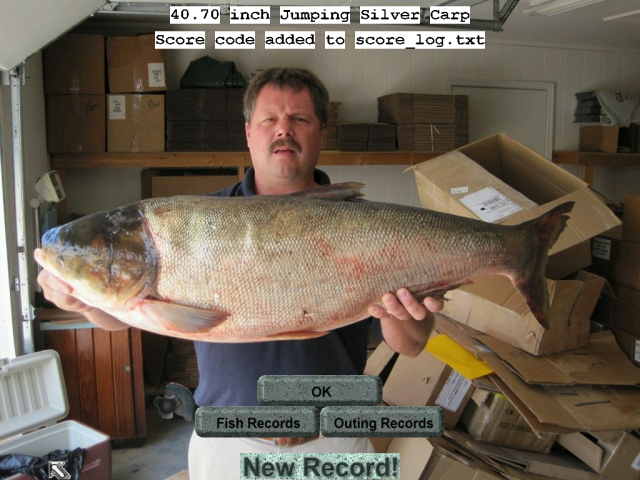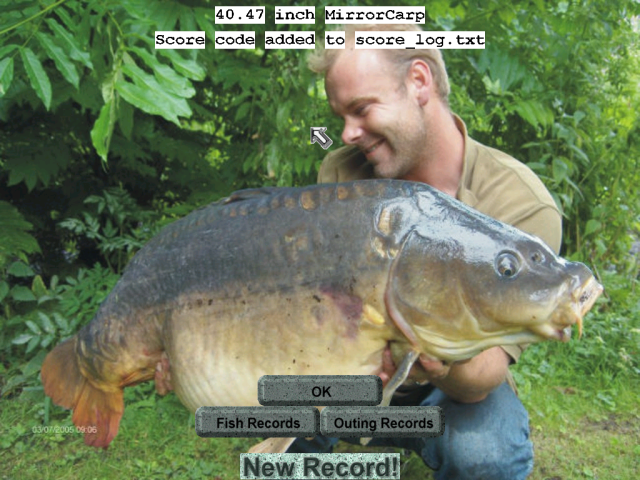 8/11/2013 Sw The Plover Cove Hong Kong
Fish: 44.02 inch manjack from Sw The Plover Cove Hong Kong; Code: KPTILRWNVSVGA6272BWZEJYRVUHASOYTTKRYCNZJSZDMZNKEUNHFFVZQNVRJX
Fish: 46.98 inch Sutchi Catfish from Sw The Plover Cove Hong Kong; Code: SQLCXSHLRLNBK0394VYZUJMGIOHEGFBVHTPIKITDEBWJCBAWMLCCRAJEUOBZA
Fish: 40.54 inch Koi Carp from Sw The Plover Cove Hong Kong; Code: OPALKYSUOWMGK4375XLLJRCVJCLCIVZFWPUIZXEILUVXIQJESRXPKBIVAXKMD
Fish: 45.16 inch Golden Koi from Sw The Plover Cove Hong Kong; Code: MJCMPZLAAHCXO4305GFEBKJKZVYNUKSOYEMXIKZMCSJYLZCKCZGNOZMSKWIXK
Fish: 44.83 inch Common Carp from Sw The Plover Cove Hong Kong; Code: PNLGJDGJEVWWP9857XEHWLOPAPQRNGQDQHDYQNWJDUHNWZCMBOVNVNTQNHNQJ
Fish: 20.10 inch Talapia from Sw The Plover Cove Hong Kong; Code: HGAQHSXBDCEKL3463TVPSNJRCBOMTVGZNHTPCRAYVRUBIAVEENXSTSFXAWZJM
Fish: 39.76 inch Common Carp Light from Sw The Plover Cove Hong Kong; Code: JMEZLENXSHGUH2222LTWACCULIACHFVXLQBSTXWUEUGAFRCYDEVVPUKBONLHN
Fish: 42.07 inch Miror Carp from Sw The Plover Cove Hong Kong; Code: GCLBUPPCJJMOB8318JMIJLPWRCQEBPIHOYRTFTGNZJWVCXEZRNDFTQGYBPXFM
Fish: 42.93 inch Gold Carp from Sw The Plover Cove Hong Kong; Code: KURCWIEBPBFVW8630CGGNWPMDCQCYMCQPJZNUMBWOEXQGZYCLAVRTSECQSAOA
Fish: 44.35 inch Common Carp from Sw The Plover Cove Hong Kong; Code: PTAHULQMIHVFC9211HMRSBEQTBRSBAWEUHWEWWQTHDBLOTAJORRCKVINXNKGX
Fish: 33.00 inch Snakehead from Sw The Plover Cove Hong Kong; Code: KEWLKGUNESNVS7440IEAZYYNJIEXGWFUIUQLENUEATXTIYXIZYQDKQRZZDHNK
Fish: 41.67 inch Gold Carp from Sw The Plover Cove Hong Kong; Code: PICJRJTKKPODU0489WUANYFMAPGQPIMGBUVRYWMOHXNKPFWOKBIBHQHWJOJTD
Fish: 39.78 inch Koi Carp from Sw The Plover Cove Hong Kong; Code: FAPRLNLHQJALY5473COIKGRFTCCFYCZIOYMEKEVULPZUTRGCOVZYFQJUHAUEA
Fish: 40.47 inch MirrorCarp from Sw The Plover Cove Hong Kong; Code: GFCFVNTGVABJH3544OURQTTGOVAFZMZENIJSVTHJOAGCLLQGXCBWOLRWTMJQK
Fish: 44.72 inch manjack from Sw The Plover Cove Hong Kong; Code: YRMECMHBDSBVT7827PCTYSZTXVOULGXBNJROHHSSLCPPTJALSCCUXLSBTTKMD
Fish: 40.70 inch Jumping Silver Carp from Sw The Plover Cove Hong Kong; Code: GEWWZAOBLRIVJ2639MPOLQUIVJINRIFIFOGBHKPFHXXIZVYHBUTTFSITMTUEA
Fish: 50.83 inch Sutchi Catfish from Sw The Plover Cove Hong Kong; Code: MRRMHTYUFQAOQ8899MXUAFFFXORXIFMILLULQJLNNHNJBZUQZBSXXJBKGXSPQ
Fish: 41.64 inch manjack from Sw The Plover Cove Hong Kong; Code: OTMFYLYKQRSAH0617EQXVBMLQHUUGWJGCVYGDGPZAPOHDUNLVWLQHPLEYXCCS
Fish: 18.20 inch Crucian Carp from Sw The Plover Cove Hong Kong; Code: CMBFWHDJWZUGB0020WRLEWEQMCXFOXYPWIWFSZNPYQJKGAZCAJPTIWGYVORJX
Fish: 32.44 inch Snakehead from Sw The Plover Cove Hong Kong; Code: CBPECKRPHQNWT9399DZUZSEMSIUCDFGRDWDSUAJTGKVIHDMZXTXKNRGHHYZSH
Fish: 49.00 inch Sutchi Catfish from Sw The Plover Cove Hong Kong; Code: OSHGWHPRZYXDQ9512CTUQZONFVUDYSPCUEUHPXXESMGNREVMZGDFFWUURKAOA
Fish: 52.57 inch GiantSnakehead from Sw The Plover Cove Hong Kong; Code: WEDJHPGDDTSTU3570LRZWLSBJHJUKWQFKTVGDDCBYGZYSADCTZASJSIQEOULA