Hi Everyone,
I used heavy tackle on this one. You could see some of the huge fish caught on my list. This one is full of jumpers and believe
me they love to jump and alot of times when you get them close they'll spook and give you another hard time. Another excellent
one on Martin's part. This is probably the one I liked the most out of the last 4 or 5 that I've posted. Fished at different depths also.
Started casting close at first and worked my way out. Thanks again Martin, you did an excellent job. Have fun with this one everybody.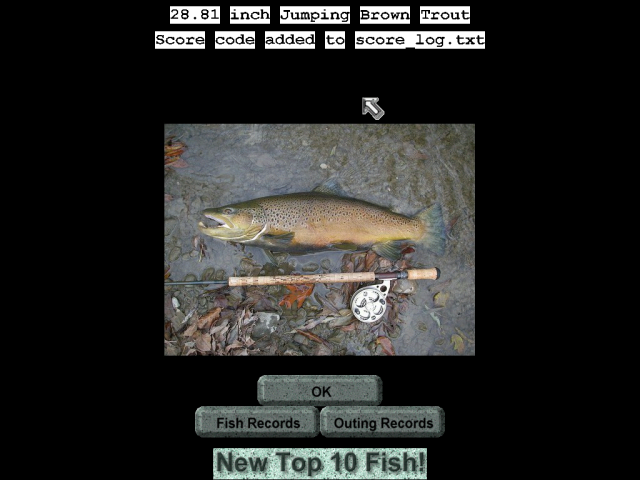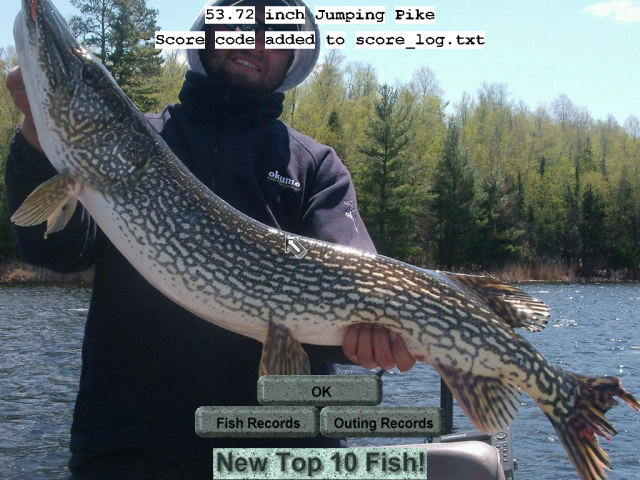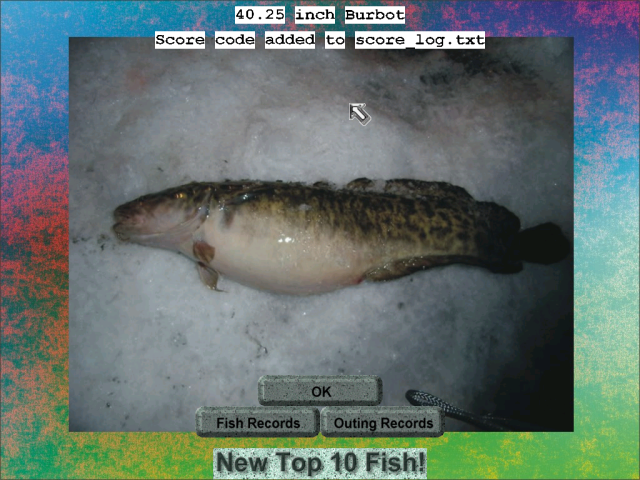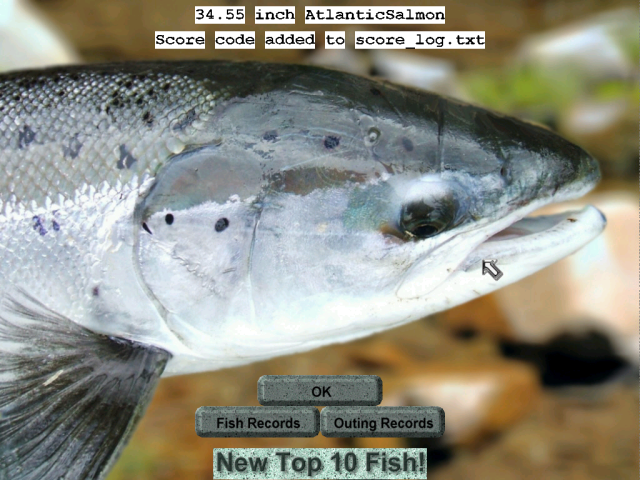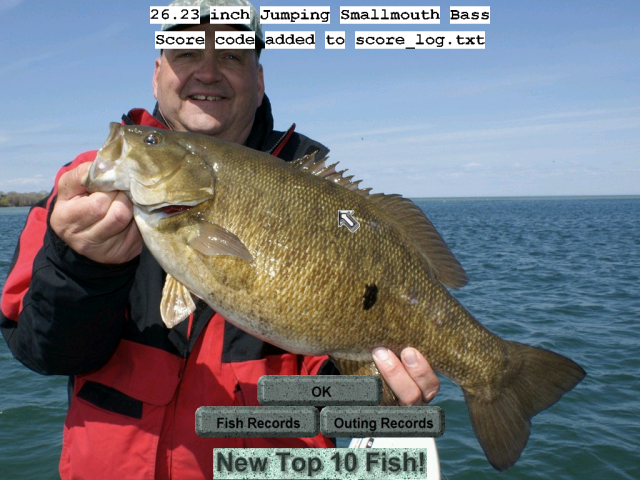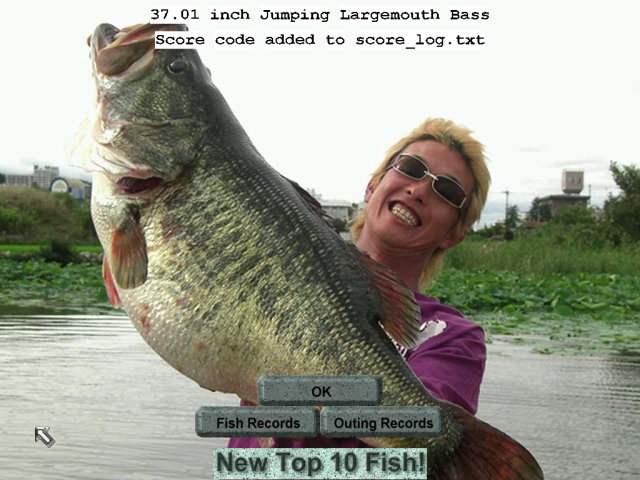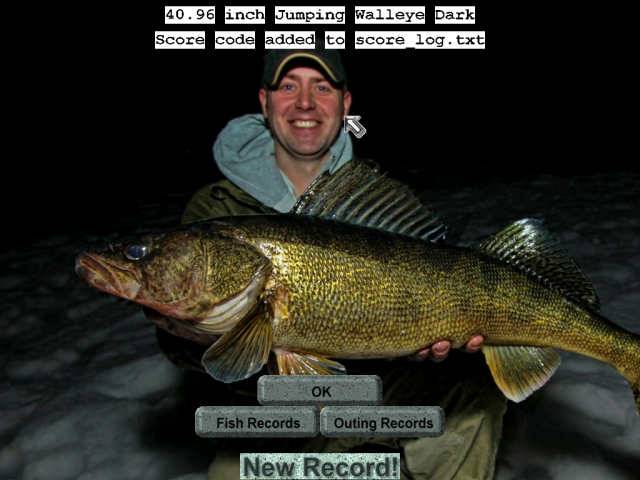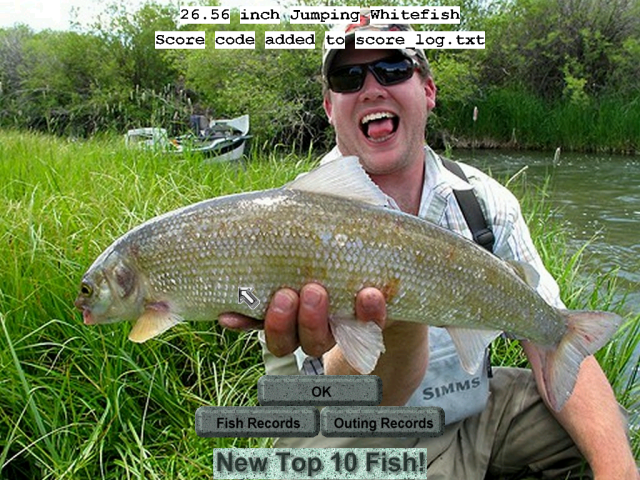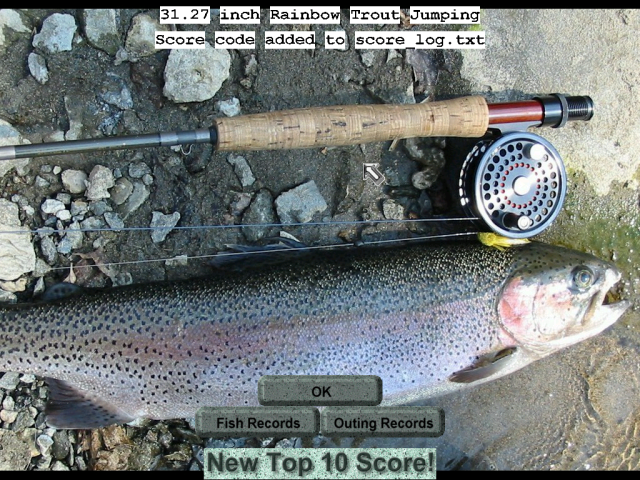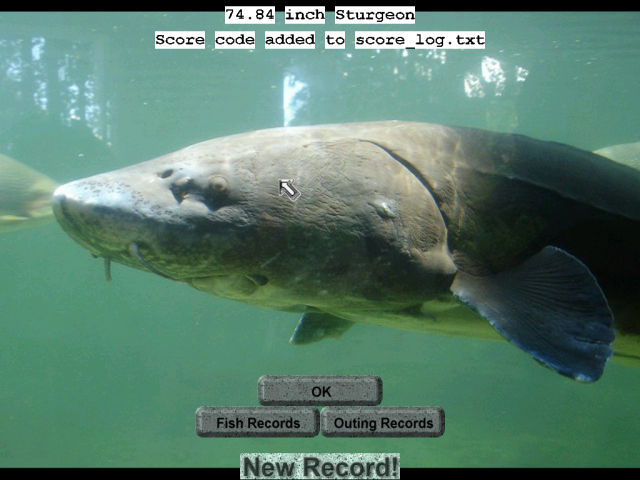 7/28/2013 Sw The Saskatchewan River Canada
Fish: 30.19 inch Jumping Tiger Trout from Sw The Saskatchewan River Canada; Code: TZPEZEOYYNJVY7605OJVNYDTLFKEWJLKMCRUZGAILJOFEZRLUTKJLCWXWJKBS
Fish: 38.04 inch Splake from Sw The Saskatchewan River Canada; Code: DASXKLDRHAPYQ7977NYLSGTTNZNRQMZTNNQAZHVPVPZFEDJRGCETUPBNDSUYV
Fish: 53.72 inch Jumping Pike from Sw The Saskatchewan River Canada; Code: EHILNNGBVXONO9169DGBIQAFUZCAZPUPJEKVLFQVFPPBTUMMAHWMPELLZUDGT
Fish: 28.81 inch Jumping Brown Trout from Sw The Saskatchewan River Canada; Code: WSHBIREVLDOYJ0426CQZKVAMREZXLMYITRHAJKKIUFYTQLFQYSQAOLDFTWLRG
Fish: 26.24 inch Jumping Smallmouth Bass from Sw The Saskatchewan River Canada; Code: HDRMGRNULPJRF7117ONGMWJPXSBCE?YCOBSIMJCKVCJXOMUZCUZCMIVZHOKBS
Fish: 16.90 inch Yellow Perch from Sw The Saskatchewan River Canada; Code: MZOXBJPUKDUES4584AHKZSFHMZGIEAPKFTVHYJRDFFJHGIGPRYLIMEAUEASSC
Fish: 34.55 inch AtlanticSalmon from Sw The Saskatchewan River Canada; Code: RXGFNNAMVZJAI5088DPSRTVFJLHHGSPVCAOZMKOEQBMICMYYYYZQBOUDDGUTQ
Fish: 26.40 inch Jumping Smallmouth Bass from Sw The Saskatchewan River Canada; Code: FWSVGTUCFHNQH5934YFYWEDDQSLTVNCGSKGNHLHLSDBJYUQMIOHJSLLBSPRZC
Fish: 31.27 inch Jumping Red Rainbow from Sw The Saskatchewan River Canada; Code: UVTZWLVWNZZUO9266SZLXEKTQLXKTTGIXNLCONJKVCIAUKICTRTTKMFEFHYYM
Fish: 26.60 inch Jumping Brown Trout from Sw The Saskatchewan River Canada; Code: WYXKTROYPNVRV2980EYJYLQNLZSYRGXCXFAGPTMSQOSRIFLOLVLPDBRCCZLRG
Fish: 74.84 inch Sturgeon from Sw The Saskatchewan River Canada; Code: SAWJBJDSHGYKO0104BXBGBZPFERZWPFRAIHGCSPZFSWQMAKFENXHWJXBXSTDC
Fish: 29.76 inch Jumping Tiger Trout from Sw The Saskatchewan River Canada; Code: KQTLMTSPMMYNR9477VBCCDIMGZCSALSPBBVPQVTMPEMAADFOUSPPDHKSVEWHJ
Fish: 40.25 inch Burbot from Sw The Saskatchewan River Canada; Code: IMEAHDIUAVINT4628HXTETWNAYIMUTZZTICUBHYIMQBHAKACOGHBAZHKRFXSJ
Fish: 31.39 inch Jumping Tiger Trout from Sw The Saskatchewan River Canada; Code: ZBAWQFPJKTPMK5533ZWHZKEHXEVNPBVWXIPKRYIAKZCIWIGAVYMTEIKHCQNLW
Fish: 26.56 inch Jumping Whitefish from Sw The Saskatchewan River Canada; Code: UKRBUVJBWFTPG8437HIMSBCXEZNHIBWJFRSHYGENDPCZDNWGYBBKOHWORDVOI
Fish: 38.74 inch Jumping Walleye Dark from Sw The Saskatchewan River Canada; Code: QBTIQLWHOEQUW5723VDHRNESIMYDOVYZHNWSEVEJZBXJTCMAHGKMZYGFDHODW
Fish: 40.96 inch Jumping Walleye Dark from Sw The Saskatchewan River Canada; Code: SLPZTHJREUNEW1036UOSLNHTZYBCIHPQLWITSRTWXYCRLPXBADPQRWGSSKPIY
Fish: 70.63 inch Sturgeon from Sw The Saskatchewan River Canada; Code: HWGJDIJYQZVWP3431NWVICFGGFWHDLDDUWUSSQJXYFTKDJZJUDCOQFUAAETDC
Fish: 26.88 inch Jumping Whitefish from Sw The Saskatchewan River Canada; Code: TEVXPGQQAYQGY7340TXIHMCRQLXPHUCRQRJDZQBCAAUESMCLSMRCVLEBAZHHW
Fish: 37.01 inch Jumping Largemouth Bass from Sw The Saskatchewan River Canada; Code: QLKSYSAQVRDWN3439FXWSOFQJLIOSRPBRKMOHMRKREKIGAGFOGMLTCXLKBADP
Fish: 30.62 inch Jumping Tiger Trout from Sw The Saskatchewan River Canada; Code: LCYVBBOWUKZSY2124QXWMJHOSFFMLHESCPZBDLPNGVBOLHJBMQHBINDUONHHW
Fish: 34.67 inch Jumping Largemouth Bass from Sw The Saskatchewan River Canada; Code: JDETBNOMVXSZO5723DEDYVLSNFMQMOYZIVPNXPEWIEBGSBDVOJUHLUEYNSXCT