Hi Everyone,
Another good outing from Martin. I believe heavy tackle would be needed on this one. I know there are a lot bigger fish in this one
though I didn't catch to many of them. Had to fish a different depths on this one and the fish were ready to bite especially if you hit
the right depth right off. Another outing that I enjoyed. All the fish were hard fighters. Use your own descretion on the tackle you use
depending on how much you want to fight the fish. I even snapped off 2 huge ones on this one.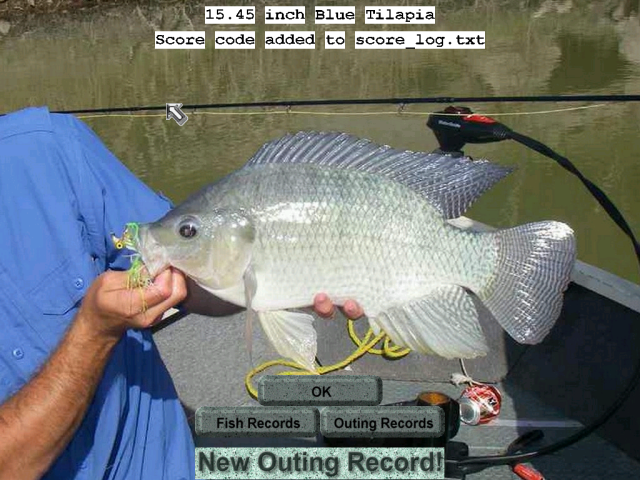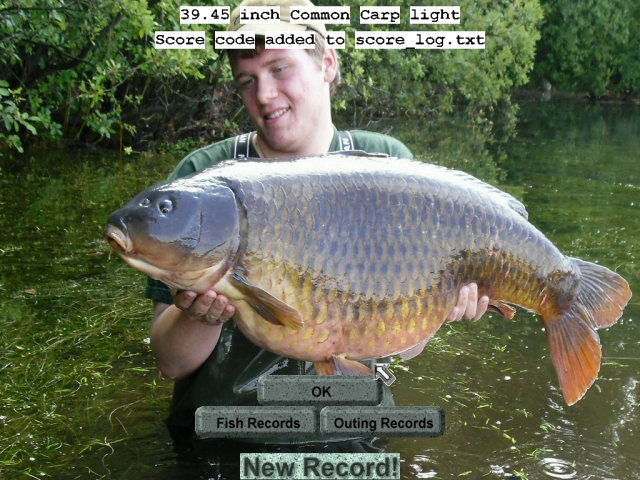 7/26/2013 Sw The Ravi River Lahore
Fish: 15.45 inch Blue Tilapia from Sw The Ravi River Lahore; Code: VYIGEIXMWPQTI3086CZAQWHWSPSYECJLGFCAXDKCQCURICWSYVFDCENTYNZGB
Fish: 44.55 inch Grass Carp from Sw The Ravi River Lahore; Code: LVBQAXZSQZJVA8438QDXFSLTLCPXTVRLHKBKBKWWRZAFLAUMKURNGTTDGZJGP
Fish: 45.61 inch Grass Carp from Sw The Ravi River Lahore; Code: VKUKYHFFOLWCT7130LAAEKVAJCYVDFJIPBINQVFJRFWHAZXGXRQEEEBWTUNAL
Fish: 14.43 inch Blue Tilapia from Sw The Ravi River Lahore; Code: MNZVBXSICEJQT2657GHJDWZDRCTLSECPEOQVMAUOMRJYGHPWGVMWBPIBLIKYH
Fish: 36.57 inch Jumping Silver Carp from Sw The Ravi River Lahore; Code: WVYGRIWOWEIHP7763IVTGNNKYPXWBJOFRYHZZKKZIYXFKVFILBNRCXGDNSCCI
Fish: 25.08 inch Jungle Perch from Sw The Ravi River Lahore; Code: YPVNSVDABHFOD3806NXGDOZDVIHRDFJBWDKGNILCSSCRWHPHKVMHTTSFJWRWR
Fish: 61.20 inch Mahseer from Sw The Ravi River Lahore; Code: RWOOXUMKEZOGJ4962DHIJBXGIJWNYVNYUBDIYBVLXATSCAUAILRFLMCSZBDAN
Fish: 46.81 inch GiantSnakehead from Sw The Ravi River Lahore; Code: RHEOHFOPKLVPE4880KLFRNFEZBKSPCSZVOFXDTYOJSUPIPLYSYUVMLHSMCXSJ
Fish: 34.94 inch Snakehead from Sw The Ravi River Lahore; Code: FDWGGWKJJXNAF0610ATKHPITJPWEWAPNNGEEAMYAWKYAUJJFWAWXINNSBHLTS
Fish: 41.85 inch manjack from Sw The Ravi River Lahore; Code: CPKYFNDRQPKSH6345DVNBFVVLPRMEUOUUTXMIZQVJLIHPSCXJHNSLTTWPHODW
Fish: 27.16 inch Jungle Perch from Sw The Ravi River Lahore; Code: TSWSKLMMKPHCN3216LTBIPPLIIGJJKDNHTVXFPFGOZISLTHYZDGBOCQQHAWHJ
Fish: 39.45 inch Common Carp Light from Sw The Ravi River Lahore; Code: XJSHTIFPGWCKD3511ZUTSZYXGURZD?PAIFTTOSQAPVVPSFWMMYCYBXZSSBHAE
Fish: 36.06 inch Spotted Sea Trout from Sw The Ravi River Lahore; Code: RQEVVXHCZOOFW2690SAYNLHXPPVMTTOXQKRKRBTTTRYVJYWLDIOIWWGVOTWNO
Fish: 40.23 inch Grass Carp from Sw The Ravi River Lahore; Code: BBEXQOIBPLJSG0595AERDKQXPZUUQTSATJFMBKKJWAXCWAIOOQJZRNCZMGZLH
Fish: 35.63 inch Spotted Sea Trout from Sw The Ravi River Lahore; Code: VPLEQZICAEEZP6496TNWGOEYASLGBDVNLXQVAVHXFKPLGTLNFEDQRTNQXZAQC
Fish: 21.66 inch Talapia from Sw The Ravi River Lahore; Code: DPXZNPQZHINIV4048FUOJUEUWYZMZGBLMANLBPROIZVMBRXVBJBEOHXNZMVZK