Hi Everyone,
Decided to make a trip back to Wisconsin, these fish weren't really huge compared to some of Martin's outings, but they did put up a
real good fight especially the jumpers. Had alot of fun with this and you don't need heavy tackle. I had to fish different depths to catch
all of these. Had a nice leisure evening fishing this one. Thanks again for another excellent outing.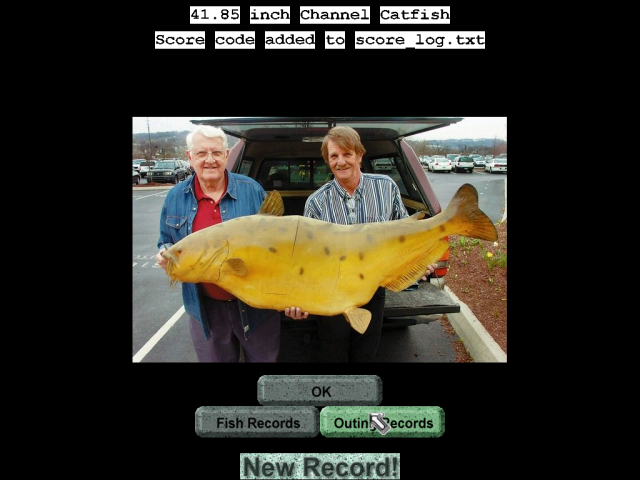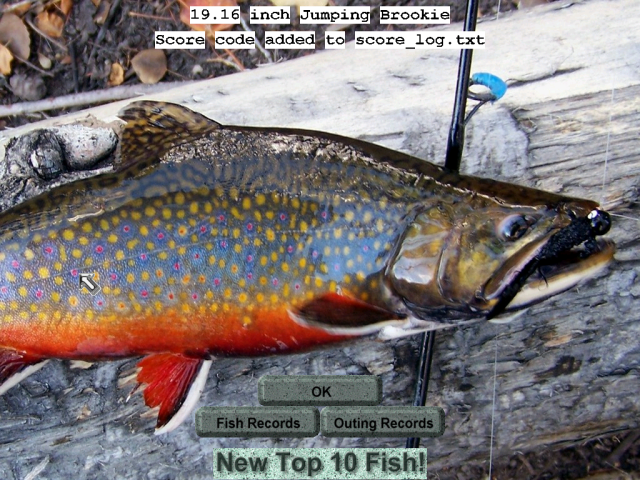 This is my son - Roger Wilson Jr. with the flathead catfish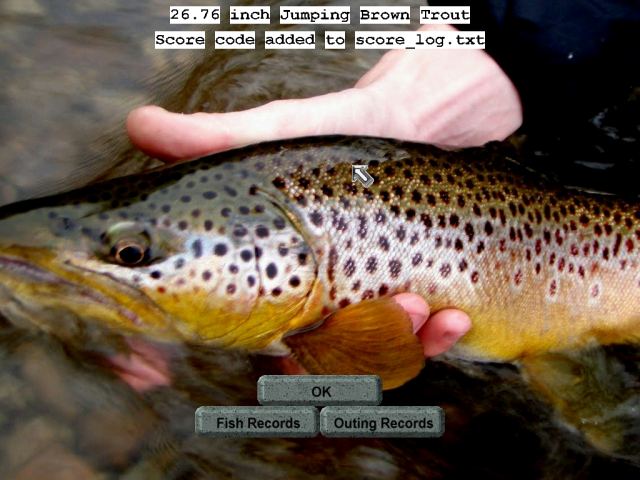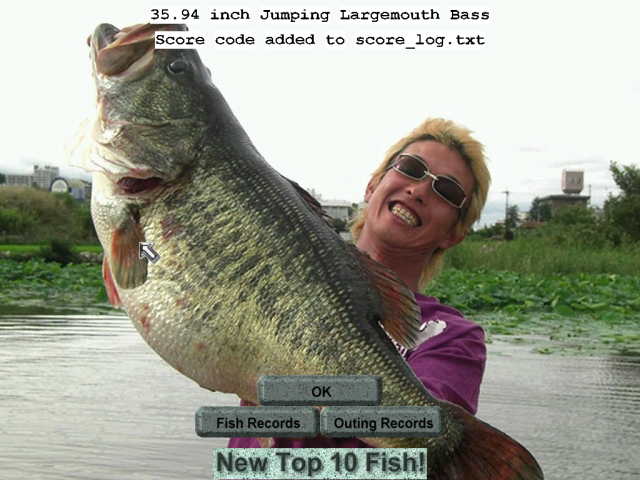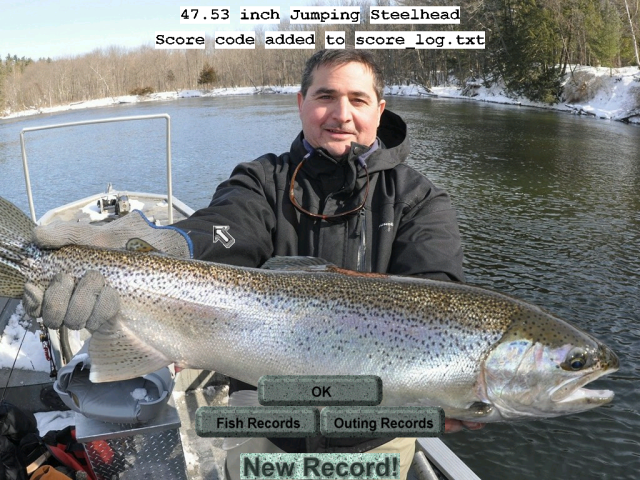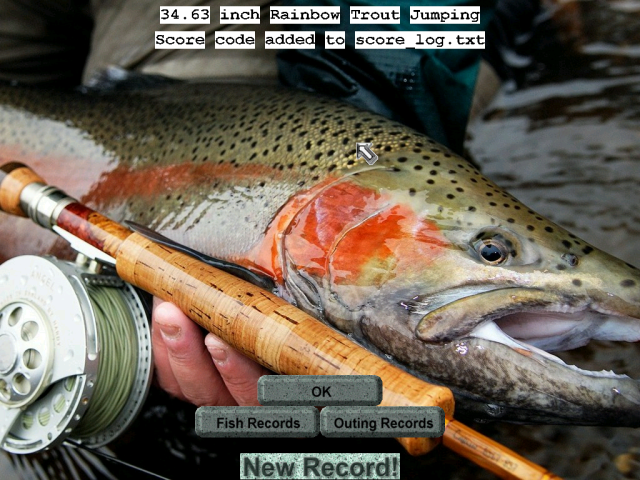 7/22/2013 Sw The Kinnickinnic River Wisconsin
Fish: 19.16 inch Jumping Brookie from Sw The Kinnickinnic River Wisconsin; Code: TPXURWKVYOUVG8171FTSBZDTUPOQTNNQJMCQPPXCVPQEIPPGNOJLTHFRMIXVE
Fish: 34.63 inch Jumping Red Rainbow from Sw The Kinnickinnic River Wisconsin; Code: IWEFVXCAHCRWD2334SOJTEQRTIIDYPYTEESQLYDMIBOVFFUHNSQZOCYQWXDYD
Fish: 18.52 inch Jumping Black Crappie from Sw The Kinnickinnic River Wisconsin; Code: LZOUTREKSSPKF6671PIJRCWIBPZIROCMNQXAFTIFBAEQEPKRYYXOKPWMBUJNX
Fish: 19.14 inch Jumping Brook Trout from Sw The Kinnickinnic River Wisconsin; Code: MPVOMZSHDTCBJ6878JSHGBFPVBLUAEYIUEFDOSWXQMLOJQLLKSCKMRJOTNYAH
Fish: 47.54 inch Jumping Steelhead Red from Sw The Kinnickinnic River Wisconsin; Code: FHOOHCGUMESDC8062HYOUALQZCGWMBHGTNJCEVKKHMCEVRIKTWKYMJQBXARJX
Fish: 17.86 inch Jumping Brookie from Sw The Kinnickinnic River Wisconsin; Code: MRIFUZCCEJARQ8899NUNQGKBZICDIFMILMULQJGPFSVBHOFBDRSXFLCKFALBQ
Fish: 36.80 inch Jumping Walleye Dark from Sw The Kinnickinnic River Wisconsin; Code: OVXWLWLWSENMW4638JQONIXSEIXKOPFGSONOFXTTZOGMGHSFJKAEITGSJDDYD
Fish: 54.13 inch Jumping Pike from Sw The Kinnickinnic River Wisconsin; Code: DBMHIFVPZZISO8092QSHMTTFPVUGYJBPVFBRNPFOXBQFGATQUEMEYZLYGDISN
Fish: 35.94 inch Jumping Largemouth Bass from Sw The Kinnickinnic River Wisconsin; Code: UDQOVEPGATSKV5048WSSOSOPCCJMUCVLAJVKDXDVDMHNQSNSXKYKJHRGRBKGX
Fish: 36.42 inch Jumping Largemouth Bass from Sw The Kinnickinnic River Wisconsin; Code: OLYLDWAZLQXCN6933REANHEUDJMYKBOEQQXRVGGSHLSNTBYICLRGOHPMCIDYD
Fish: 40.37 inch Jumping Steelhead Red from Sw The Kinnickinnic River Wisconsin; Code: FKFTRTYWXYETI3107MGXBIXAVVYWJ?YLRVBBUDDFWDNTEFURRKIXHWBAXGPWU
Fish: 23.24 inch Jumping Smallmouth Bass from Sw The Kinnickinnic River Wisconsin; Code: VYQHAKOHWXPYI3086CZAQWHWSPSYECJLGDCAXDDUMJNTONQQSUFDCENTVBRUX
Fish: 22.64 inch Flathead Catfish from Sw The Kinnickinnic River Wisconsin; Code: LISVRVVIYWHIK4586TCZQJYDOBVLRCDTYDLHBLBRNMDRUZIYRNKQRURRWHWTO
Fish: 41.85 inch Channel Catfish from Sw The Kinnickinnic River Wisconsin; Code: KKWFYTNVIMZQF7904TJDDPTKWOQXMQMVEMCRKVJXOMAJYPGQIRMSHIOWISTAA
Fish: 26.76 inch Jumping Brown Trout from Sw The Kinnickinnic River Wisconsin; Code: JIJPSEYRPSADC4089NLDESWBYOCPJMCWEUWCPOZEAKDQQKRCFQHLTIQSPJCXN
Fish: 16.40 inch Jumping Brook Trout from Sw The Kinnickinnic River Wisconsin; Code: YMWHZOBIQFTNX7559HXXWGUMYPYQOISWYTKZXIDZHHLLTEXXGGPIZYPHOJBKK
Fish: 35.63 inch Jumping Largemouth Bass from Sw The Kinnickinnic River Wisconsin; Code: TUKIINMULHEKC7247ODZSUUWUPYSYLZNYCKFHPIQSUCIOCDMEBWXZEJDQDISN