Hi Everyone:
Just got some good new from Chuck, he seemed to have his computer problems resolved and is creating outings again. Can't wait to see what he will come up with working with scenes from the Niagara River and The Great Lakes. He will be using the new Sea Run Coho Salmon and the King Salmon in these outings. Should be very exciting and well worth waiting for.
I just received some beautiful Minnesota Lakes pictures from Paul Kwok. He is my sister's boy friend and a professional artist/photographer living and working out of Minneapolis, MN. Paul likes to stroll the lake shore in the evenings for painting inspirations and he took some great pictures of the various lakes for me. Minneapolis is a great place to spend the Summer with so many different lakes and fishing destinations around the city. Also the mood of the lakes changes all through the season and offers beautiful landscapes for photography, and excellent opportunities for the fisherman. What a great place to live if you liked fishing!
Here are some pictures of the new Minnesota outing, and a YouTube link to a short video. Click on this and have a look. I had to create a new "Jumping Walleye" for this outing as the dark one I made had caught scenes from night time and seemed inappropriate for a day time fishing outing. There is just no end to perfection!
YouTube Link to Fishing Beautiful Minnesota Lakes in July:
http://youtu.be/engBVdW5V2A
The new Jumping Walleye for day time fishing:
Some scenes and fish from the new outing.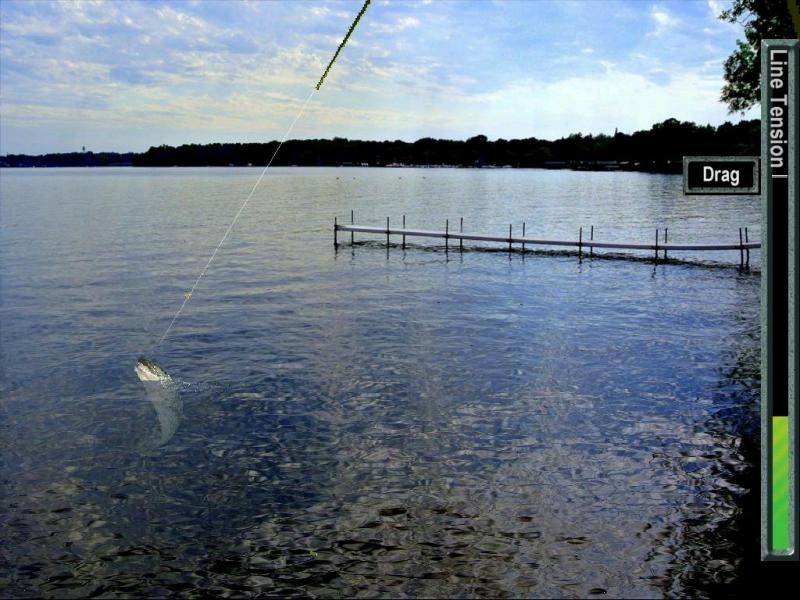 I will try to finish up the files and will upload the new outing for you to enjoy in just a few days.
Regards,
Stanley