Hi Everyone:
Per Chuck's request I have been working on the California Golden Trout and will have it finished in about have an hour. All I need to do now is to clean up the files and encrypt it. I have been migrating to a new computer during the last few days and boy, what a load of files and folders to move!
I am still not too happy with the setup yet but I will stick with it and get it all ready for the RWFF fish and outing production.
The California Golden Trout, as you will see in the following photos, is just as beautiful as it is rare. It is only found in some of the coldest and most pristine high altitude watersheds in California and other high mountain States. It is a rare trophy for a flyfisherman no matter the size. This fish matures at six inches and can grow to a maximum size of almost 28 inches. This is not the same fish as the cultivated Golden Trout which can grow to a much bigger size under ideal living conditions.
I am sure either Martin or Chuck, or maybe even Roger, will cook up some nice outings for this beautiful fish in the not too distant future. Have fun using this fish in your outings and I hope you will enjoy catching this very rare trout soon!
Some pictures of the beautiful California Golden Trout: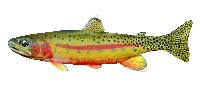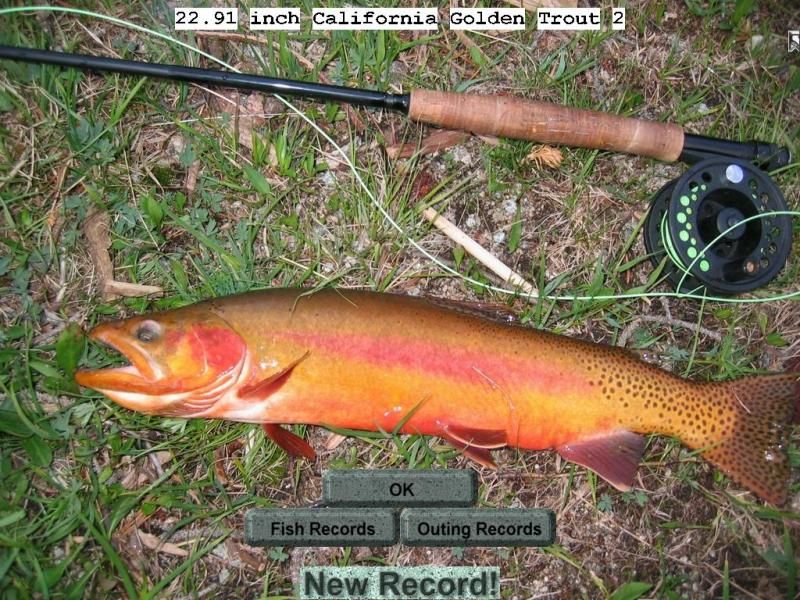 Regards,
Stanley