Hey guys,
Finally finished my
Forks Creek, NY - Winter
outing for ya. Man, that one was TOUGH to get the correct waterflow! I still had a hard time getting the currents right in some of the pool sites, but I kind of ran into a stalemate and can't seem to get any better. Did the best I could, sorry if the currents seem a bit off.
My uncle Dan flyfishes this portion of Forks Creek almost exclusively during this time of year. It's cold, snowy, icy, and at times can get quite windy down there. Everything in this outing is based on my uncles and my own experiences on this creek during the winter. I really consulted him because he is a RL flyfisherman on this creek and I am not, so his input was vital to this outing creation. From fish size to what he uses to catch them, its all there. His best fishing holes on Forks are all represented here, with a different makeup each time. One scene you'll be casting into calm, quiet pools, others you have a very strong current and rapids to contend with.
This is the time of year when the fish are BIG..to where the big steelheads' backs are just about sticking out of the water as they lazily sit in the current, sluggish as can be, as are the rest of the trout. They are not chasing, but letting the current bring them thier meals. These guys are big. Most of the fish caught in this creek in the winter are easily 25-30"ers, some bigger, some smaller. It is tough to catch them, but the chances of hooking into a big steelhead are very good should you get a take. So don't let the smallish side of the creek fool you....this is the time when 30" steelhead are almost common. I tried to reflect this as best I could, but you can't exactly position the fish LOL! There are also stocked golden trout here as well, one of NY's only fishery for them. They get quite large here, but the goldens only seem to be around in the winter and spring. Gotta get em while ya can! Of course, there are big rainbows, browns, and some brookies to be caught as well. You got your winter mix of acrobatic fighters and bulls
According to my uncle, casting here is difficult because you don't have much room to work with. Short casts are a MUST, as is mending to keep your fly out of the many obstacles found in the water and keep it in the drifts.
Overall, I hope you guys enjoy it. If something still seems too off, please leave me some feedback here and I'll go check it out. I had no trouble in my runthroughs, everything seemed about right. Any feedback is appreciated. A couple of pics from my own excursion:
AWW yeah...we's gotz Goldiez!!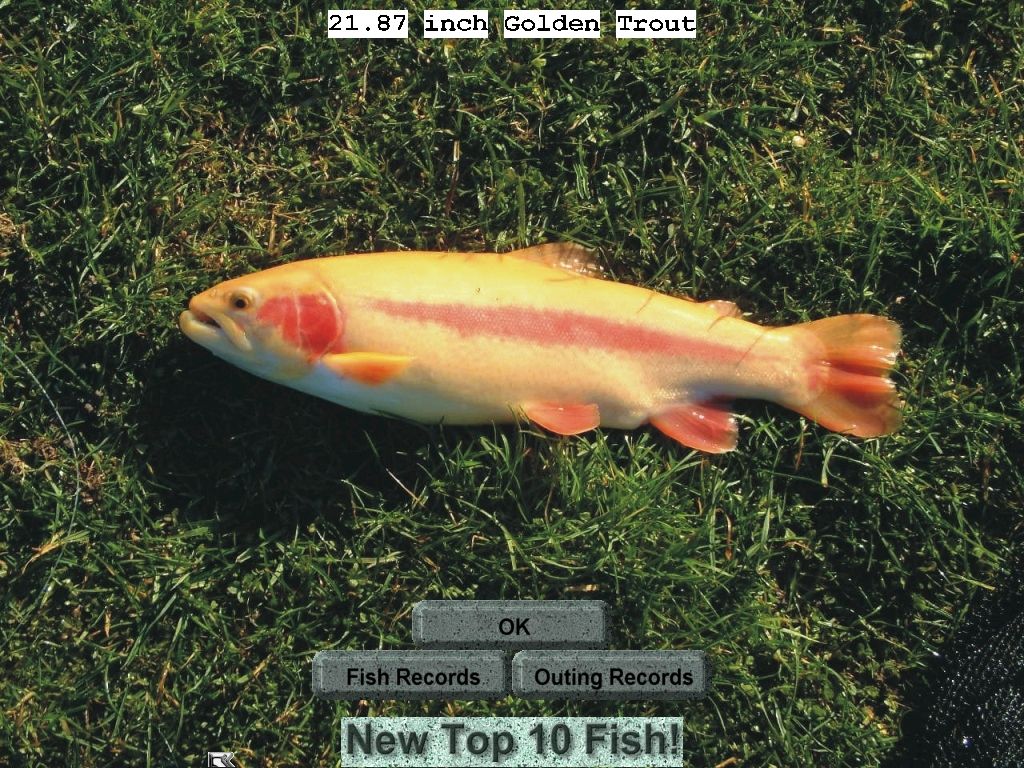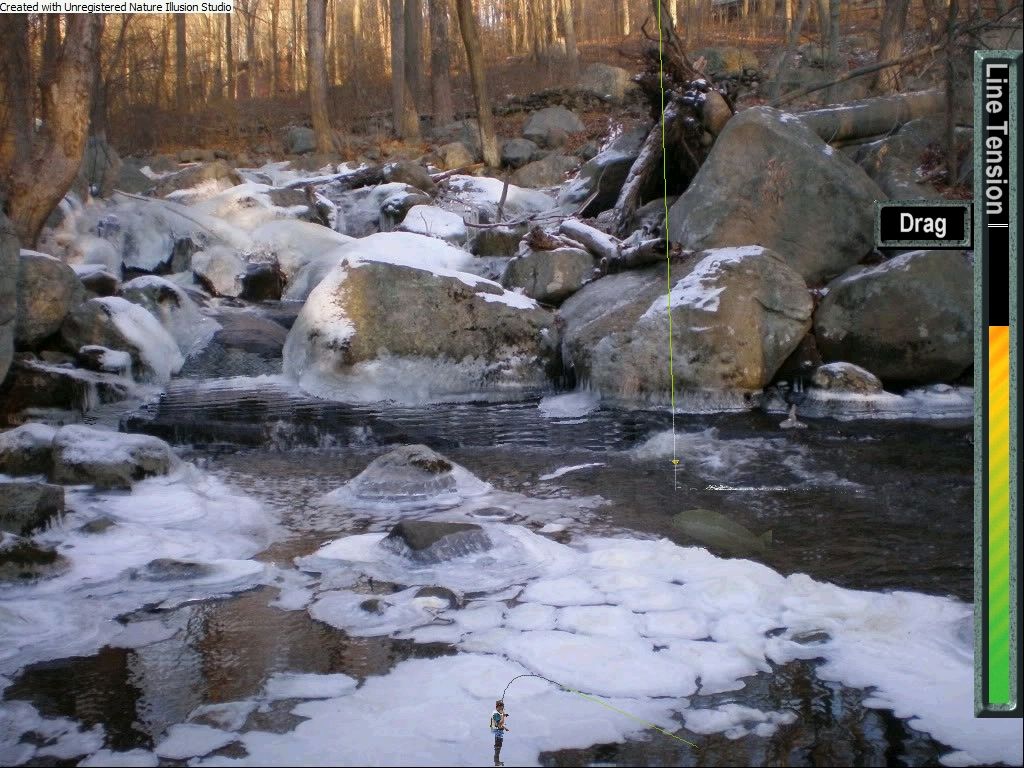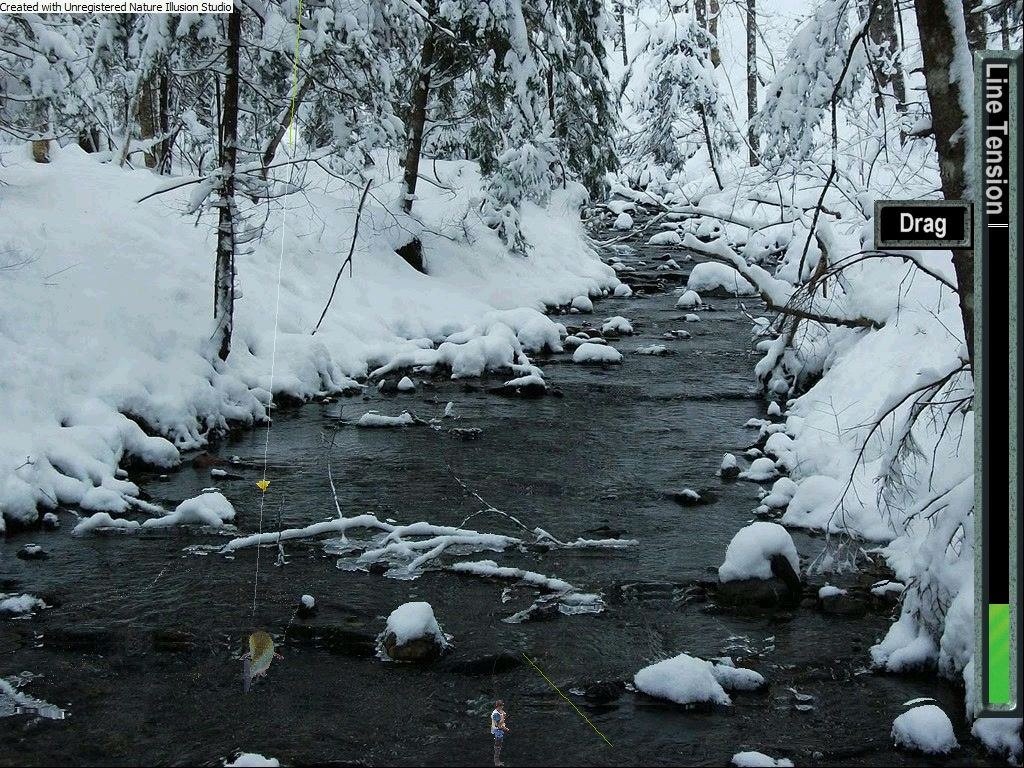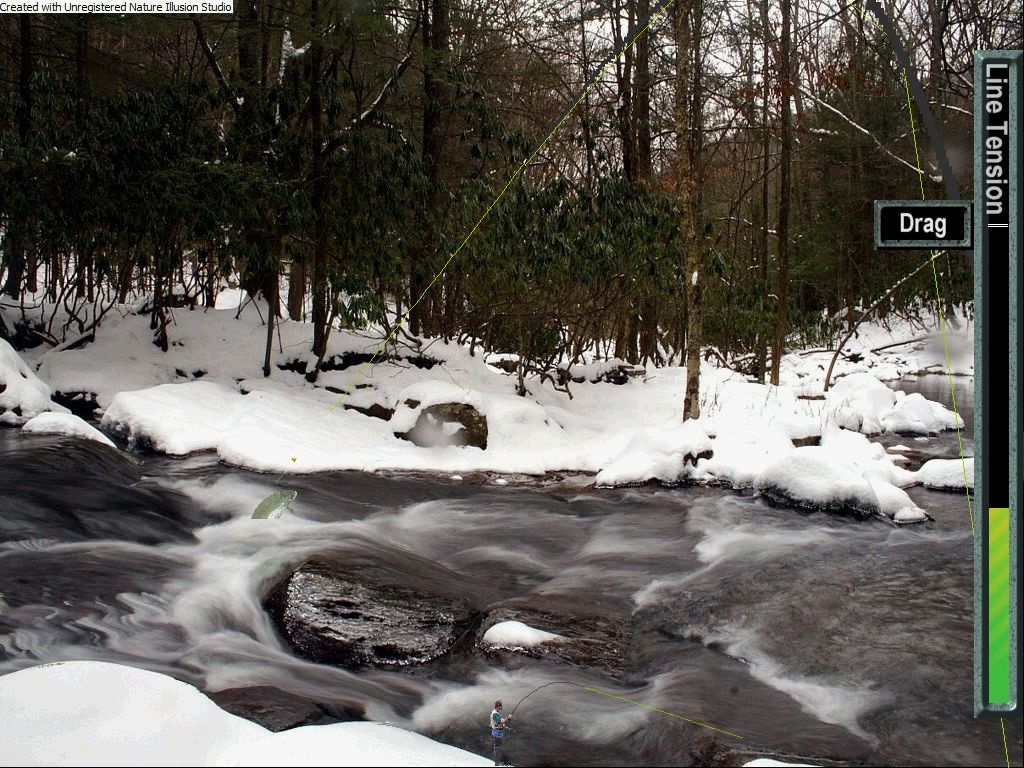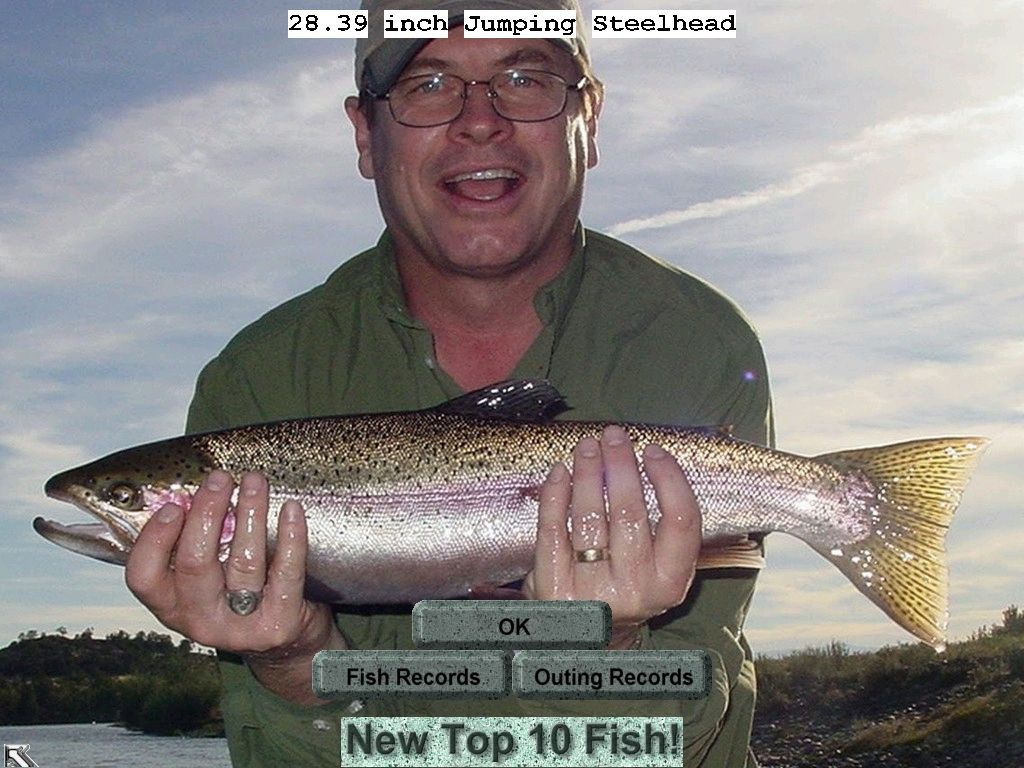 The download link can be found in this thread:
viewtopic.php?f=5&t=4799
Enjoy!