Hi Everyone:
As most of you know there have been some unpleasantness and disagreements on the RWFF forum lately but guess what? Life goes on and so does RWFF. We are all doing this because we love the RWFF game. Having said that and as a devoted RWFF flyfisher and outing and fish creator I will do my best to keep the Game and Forum going and thriving. So for your holiday fishing pleasure I have a very special outing for you!
I made this "Florida Everglades Memories" outing as a tribute to a great friend, and an important outdoor personality by the name of Charles F. Waterman. Charlie as we affectionately called him, was considered to be one of the most important American Outdoor Writers of the 20th Century. A child genius who received his University Degree at the tender age of 16 from the Stetson University in Florida. He was a prize winning War Correspondent and Photographer during WWII and after the horrible war he went on to become a very successful Outdoor Writer for Hunting, Fishing and Hunting Dog Training. He was a Syndicated Columnist and wrote many great articles and books on Guns, Hunting and Fishing. Charlie and his wife Debbie used to spend Summer months in Livingston, Montana where I used to own a gentleman's cattle ranch. We spent a lot of time fishing the Mighty Yellowstone River and the adjacent Spring Creeks around the Livingston/ Bozeman area. Charlie is gone now but his fond memories remained. I miss him very much!
During the past few weeks I spent a lot of time making this "Florida Everglades Memories" outing as I wanted this to be a fun and interesting outing for everyone. The scenes were chosen very carefully and some of them will bring a tightening of the brows from the purists, while the same scenes will also bring a chuckle or two from those who appreciate the extraordinary and a sense of humor. To the more discerning viewer and users of RWFF you will also notice that some changes were made on the water rendering effects. This is achieved through the use of a different water rendering software. Some of the scenes showed better and more realistic water flow and might even have a bit of a three dimensional effect. I hope you'll like the scenes as some of them were very difficult to make.
To preview this special outing you can click on this link to view a YouTube video I published a few days ago. I think you will find this very beautiful and soothing. If you liked the video please click on "like" as this will help promote the video and get more viewers, and therefore more business for Paul and members for RWFF.
http://youtu.be/jejtqgKYsA4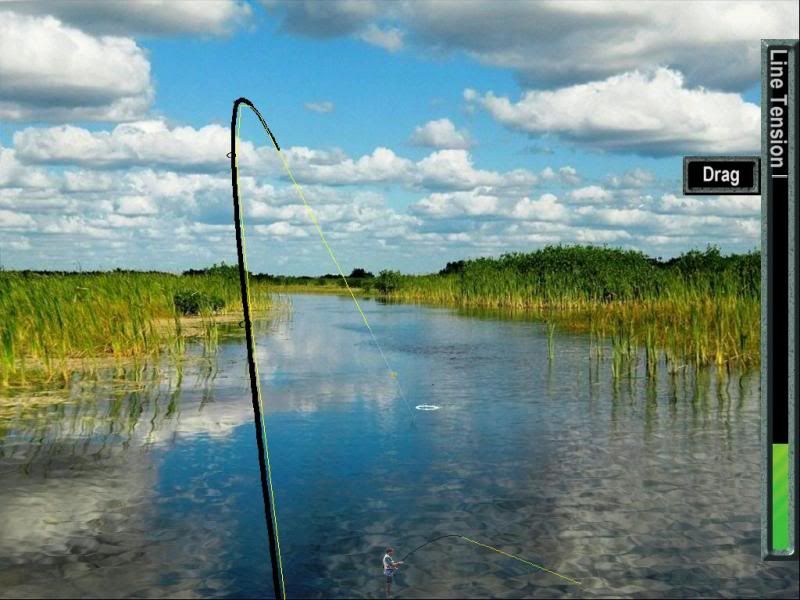 Also in this outing you will be fishing for some new "Jumping Fish" species. You hook a good bass and it will jump out of the water like a bass should, and not like a catfish that dives to the bottom of the river. The Butterfly Peacock Bass is originally a South American species but they were introduced into Florida to control some of the undesirable fish found in the Florida waters. The Butterfly Peacock Bass do not grow to a huge size but they are very aggressive and immensely strong fighters. Here are some new fish that you will be catching in the Everglades outing besides the Jumping Largemouth and the Redbreast Sunfish.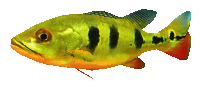 I will upload a "Complete Outing" on Fileden very shortly. In this folder you will have an Outing folder which you will need to put into the main RWFF "Outing" folder. (unopened and copy and paste).
Then you will need to copy the five fish folders into the main RWFF "Fish" folder. I also included a couple of my Hair Frog flies and you will need to copy those into your "Flies" folder.
Good luck, have fun and post your comments and catches on the RWFF Forum.
HAPPY HOLIDAY and GOOD FISHING!
Regards,
Stanley
Stanley (Yellowstone7)