Hi All:
Have you seen SW's newest outing? The Philipine Sea Fishing 3? WOW..... what a beautiful small outing with some very interesting fish. The quality of the photos were just great and the current flow just perfect. No nasty dead water and vortexes. The quality of SW's outings have improved so very much that each successive one is better than the previous one. Amazing work!!
My heartiest congratulations, Martin!
Thought I would post a couple of fish caught in Expert Mode for you guys to chase. There are some big fish in this outing so this will just be a start. I expect Barns, Alvaro and Richard will hop on it right away and post some great records.
Geraldro, sorry but I just better your record by a tiny bit. You will have to come back and join us in catching these amazing fish.
Give this a try, the outing is just beautiful.
Regards,
Stanley
Fish: 23.01 inch Snakehead from Sw Philippine Sea Fishing 3; Code: BOGPSTNCGBLBDOWTGENLWIUXGCIESDLGDQYTIOLPON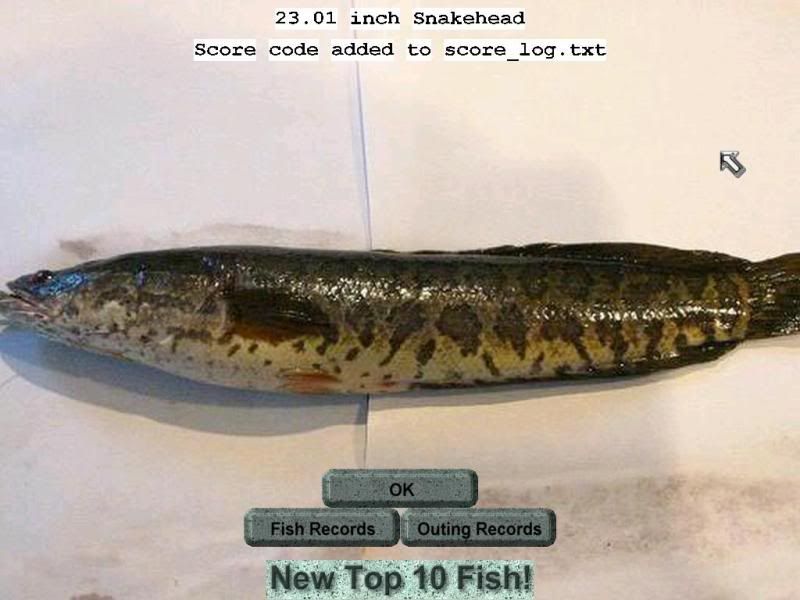 Fish: 32.63 inch Ray from Sw Philippine Sea Fishing 3; Code: QAQGMMFCWPXYFUPNEKNSYSOXIUAJXQIRAOWFXTBGEE