Hi Richard and Barns y Senor Alvaro, (de donde estas?):
I had to redownload Amazon 2. Barns was right. It was very tough fishing in Expert Mode. The fish just don't seem to be very active and took a lot of trying and patience. Here is the reward for about two hours of fishing.
Soreeeeeeeeeeeee! Barns, I did it to you again. Now you will have to try harder. LOL Now I am going to bed!
Regards,
Stanley
Fish: 33.01 inch Peacock Bass from Sw Amazon River 2; Code: JQSYXJNGUDSPEACNVOVAXLHSEFSCQEVNSEXYETJMEJ
Fish: 36.88 inch Golden Dorado from Sw Amazon River 2; Code: VSYXCKADTYSFVCSAAMLXXEHSPLOHBXBZKLRKYBUVXJ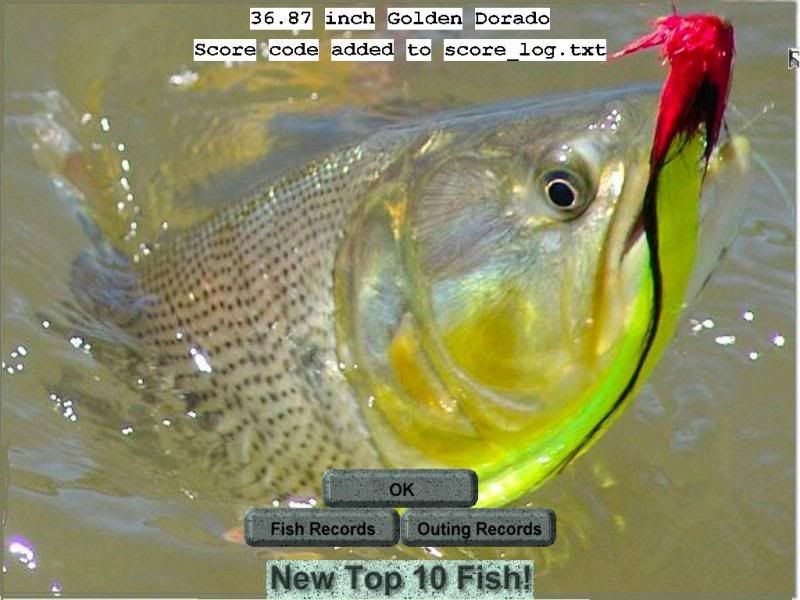 Fish: 22.40 inch Piranha from Sw Amazon River 2; Code: TKRDYZRUDOOQLGKHKSCSNKJDCFKJYMYHWTURMGUJDX