Hi Guys:
While Barns was at the doctor's and Richard was busy developing a new feature for the Club House I managed to sneak in a little fishing. I have a neurotic RWFF program.
This morning I was hooking into some large fish and every single one went to the right side of the screen and had to be broken off, no matter what I tried.
This evening I hooked some large fish and most of them came in without going to the right side of the screen. I noticed that the fish that "played nice" were under 55 inches. I will see if something larger than that can be landed tonight. If not, then we are back to the same situation as Niles River, having most of the large fish lost to the side of the screen.
If Paul should see this can you give us your expert comment on this problem? Really appreciate it.
I have a couple of nice fish for Barns. See, I won't let you down by not sending in fish....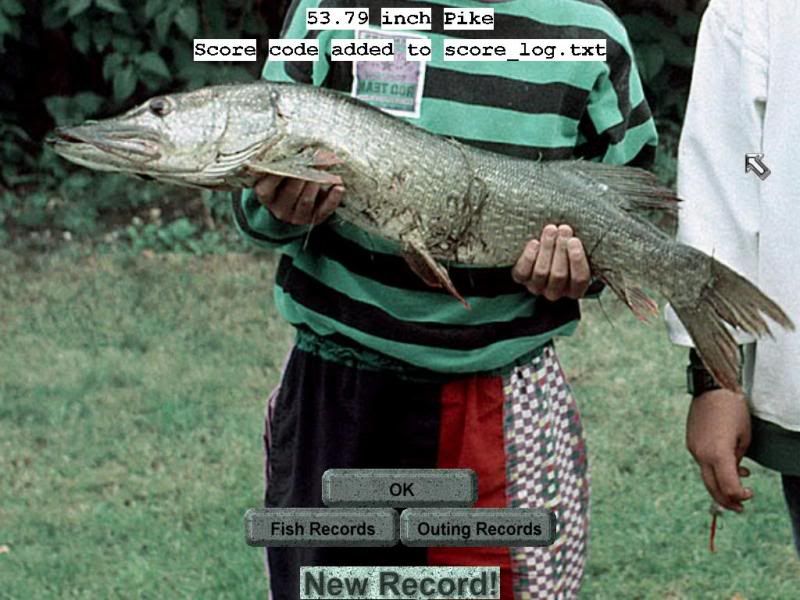 Regards,
Stanley